Utilities need to turn off paper and offer innovative digital solutions to enhance CX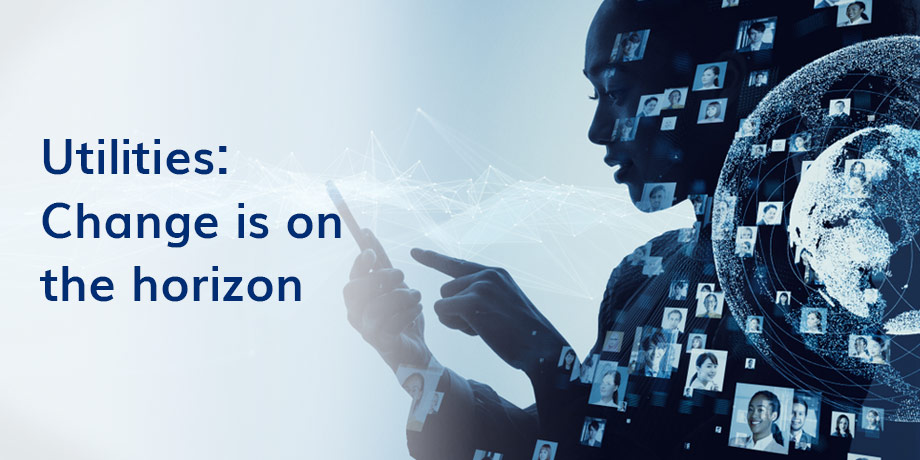 Utility companies tend to only communicate with customers at billing time.
"Less than half (43%) of customers recall receiving communications from their utility" – J.D. Power's 2017 Residential Electric Utility Customer Satisfaction Study
While certain utilities provide some services online through a portal, the sector is not as focused on improving customer service through digital processes as, for example, the retail/eCommerce sector. Many utilities are yet to implement and experience the benefits of digital customer communication.
But change is on the horizon… Utilities will need to begin shifting their focus to customer experience.
We live in an on-demand culture that is only possible through digital transformation. Those expectations and shifts in behavior will spur disruption in the utility sector, forcing more utilities to provide customers with options to interact with them digitally. This involves engaging with customers in their channel of choice with personalized, interactive and relevant communication which they can access anywhere and anytime.
Consumers are demanding a seamless digital experience and specifically one that is:
Consistent: The customer experience is the same across all communication channels
Effortless:  It is easy to facilitate transactions regardless of the channel used
Intuitive: It is easy to engage across all channels
To meet these consumer expectations and remain competitive in today's digital marketplace, utilities will have to introduce hyper-personalized customer communication, which will enhance customer engagement and ultimately, the customer experience.
This will include the implementation of various innovative digital technologies, such as intuitive tools including AI decisioning engines & processes, as well as intelligent chatbots. These tools will assist in enhancing the customer experience by enabling 1-to-1 communications that elevate interactions – increasing the customer lifetime value and providing self-service options.
The following five trends are set to disrupt the utility sector in the next five years:
1. Instant everything: Fast, simple and effortless is what consumers want. It needs to be on their terms-anytime and anywhere. 
For utilities, this means having data on demand when it comes to current usage in a meaningful manner. Furthermore, tools on how consumers can change behavior and affect future usage and charges. 
2. Hyper-relevant & Hyper-personalized: Meeting personal expectations is new now. Consumers want personalized interactions and experiences that align with their lifestyle
Utilities need to provide communications that are meaningful to the customer and drive changes based on that very personalized information. This can include usage graphs, neighborhood trends and specific advice on home changes based on their home size, facilities and household members. 
3. Meaningful experiences: Purchases are now an expression of who the customer is and what they value. Intangible branding is now key, going far beyond product value
From the perspective of the utility, the intangible branding is almost always around the environment, both in how the utility can positively impact change and how it can reduce resources that affect the environment
4. Collective consumption: New ways to share products and services without the burden of ownership are now welcome. It is about trust, community and collaboration
When it comes to the utility space, neighborhoods can pool utility services that can be used and shared. So, if someone is on vacation, other neighbors have access to that water/power or families have access to more resources than single-family homes.
5. Digital technologies and processes will be introduced to improve customer service levels  
Technology is the ultimate change enabler, but it's really about how we apply it to improve the customer experience. When it comes to utilities, the low hanging fruit in using technology to improve customer service, lies in improved communication. The change that impacts perception and future customer growth can happen now.
Consumers want customized services and personalized communication from their utility providers and the implementation of innovative digital solutions is key to meeting this expectation.
We can help drive your digital transformation efforts through personalized, interactive and relevant communication via your customer's channel of choice