Paperless Adoption
Want to move customers from paper to digital channels? We will help you.
Getting your customers to move from paper processes onto digital channels is a key factor in the success of your digital communication transformation strategy.
Not only does this reduce the cost to serve (digital being less expensive than paper), but it's also an opportunity to create an improved customer experience (CX).
Use the power of digital channels such as portals, email, and mobile apps, to present information in a way that is customer-friendly and easy to understand.
Create a great CX to maximize adoption
The first rule of successful digital adoption is to keep the process as simple and easy-to-use as possible. Avoid making it more painful for customers to sign up for paperless processes, than to just keep receiving paper communications in the mail..
The second rule is to engage with customers where they are, not where you want them to be. Customers appreciate being able to customize their digital experience. So, be sure to consider a multichannel approach, as this allows customers to choose which digital channel they prefer for different communication types.
Consent to communicate digitally
Obtaining consent to communicate with a customer or prospect via digital channels is good practice and it's also required by legislation in many countries.
We understand consumer protection and data privacy requirements in the territories we work in and so, will help you to design a compliant consent strategy.
Our innovative electronic consent solution is a program of triggered messages designed to convince the maximum number of customers to adopt paperless processes.
The messages we send include an easy-to-understand demonstration of what the customer will experience when they turn off paper and say 'yes' to digital.
Whether you are requesting consent to market via digital channels or encouraging customers to convert to paperless documents, our experts will help you maximize your conversion rate.
Motivate your customers to adopt digital communication
We can assist you to plan and execute programs to gain marketing consent and promote paperless adoption:

Strategy
We will help define your marketing consent and paperless adoption goals and provide expert advice on how to reach your targets.

Process design
By mapping the process, we will define communication stages, data flows, dependencies and feedback loops across multiple customer touch points.

Creative design
The goal of our creative designs is to maximize customer engagement across all your communications.

Education
We will train your customer facing teams to help them understand and support the adoption and consent programs.

Project management
Our project management teams are well equipped to help you manage your adoption and consent programs, including planning, execution and post-project learnings.

Data management
We provide detailed tracking and reporting on customer contact information and consent data.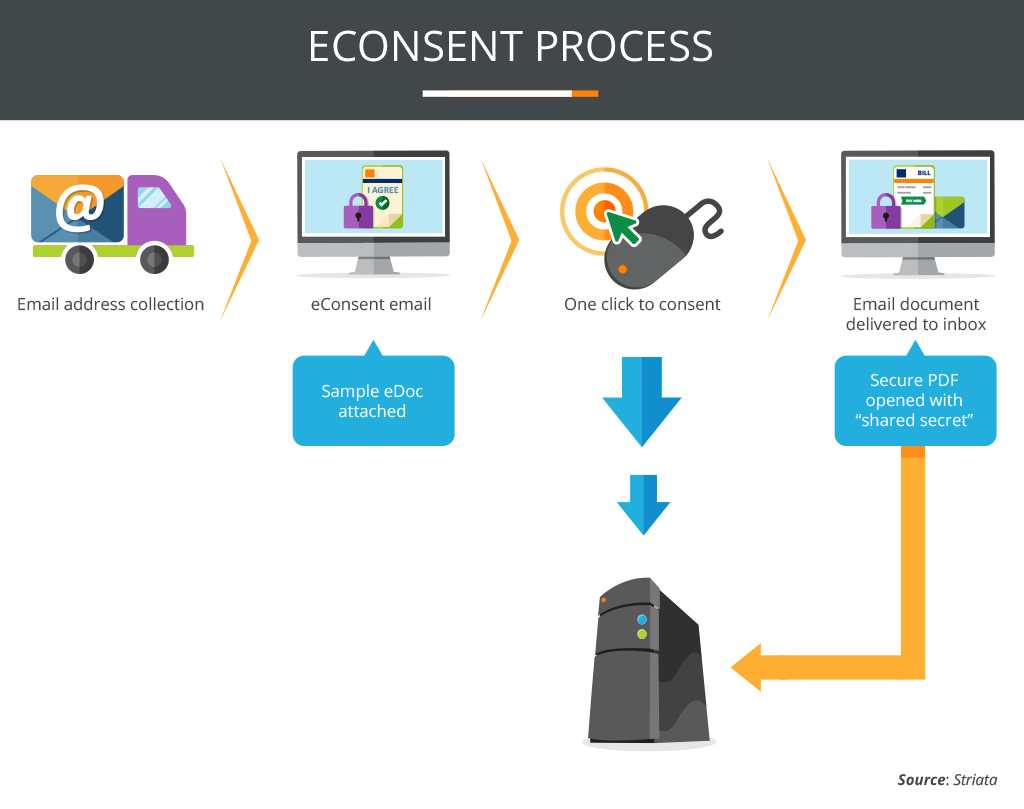 Complementary resources
---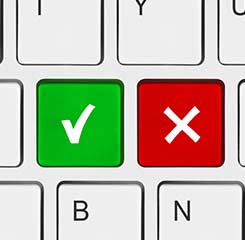 Striata eConsent Solution Overview
All billers wish to drive adoption of paperless processes with the least amount of cost and time. To turn off paper, consent for an alternative is required. Striata eConsent is a simple, registration-free, process to move customers to electronic documents and paper turn-off.
Improve the customer experience with secure document delivery today