Digital communication solutions for telecommunications
Telecommunications
Customers expect awesome digital experiences from their telecom providers. Can you deliver?
Customers want consistent, relevant and useful communication from their telecom providers, delivered via their preferred channel, and timed to arrive just when they need it. 
Partner with a digital communications specialist that has many years of experience helping  telecom providers to digitally transform their communications.
Want to improve your customer experience and speed up your journey to digital maturity?
Digital communication solutions for telecoms
Secure, digital customer documents
Need a digital communications partner that prioritizes customer data security? 
We can help give your customers peace of mind with  our secure document solutions for all customer correspondence including bills, statements and collections notices.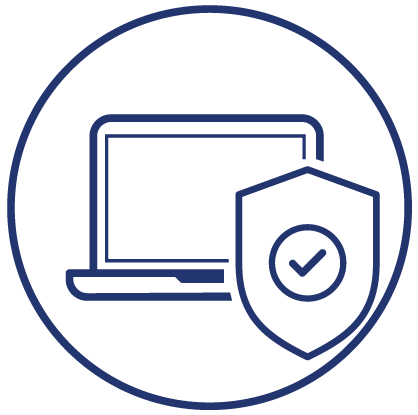 Digital communication health check
Need to streamline your billing and payment process?
We can help you boost paperless adoption by moving across to eBills, and enabling customers to pay the amount due from within the bill.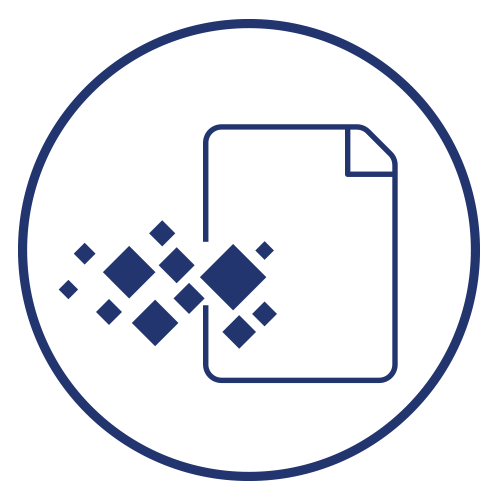 Paperless adoption
Need to motivate your customers to accept digital communication? 
We can assist you to plan and execute marketing consent programs and promote paperless adoption.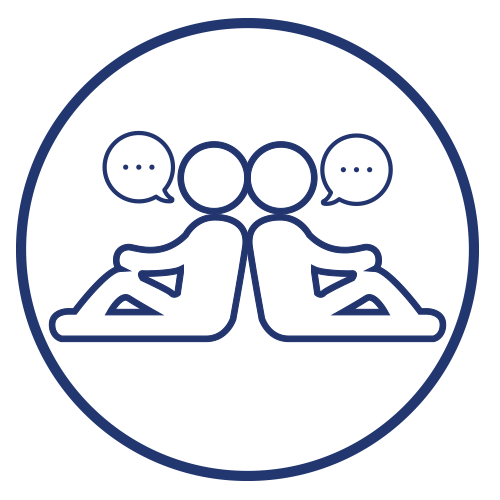 Single view of customer communication
Tasked with digitally transforming your customer communication? 
We can help you achieve a single view of customer communication, which is vital to a seamless customer experience.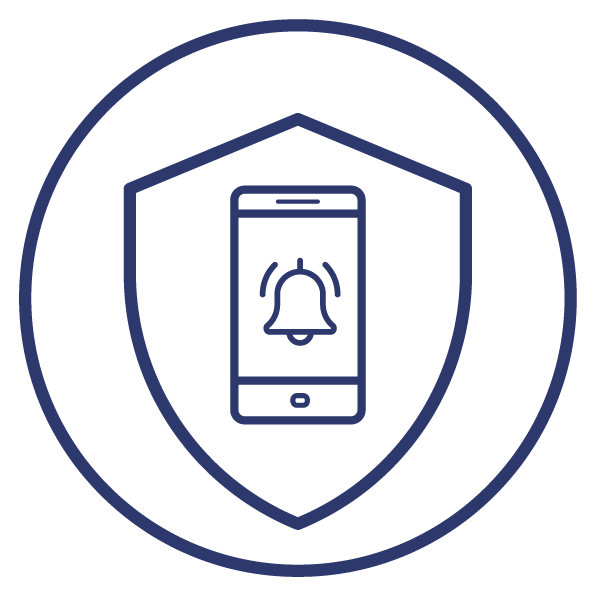 Transactional notifications
Are your automated operational notifications different from the rest of your customer communication? 
We can help you align all your digital communications for a fracture-free customer experience.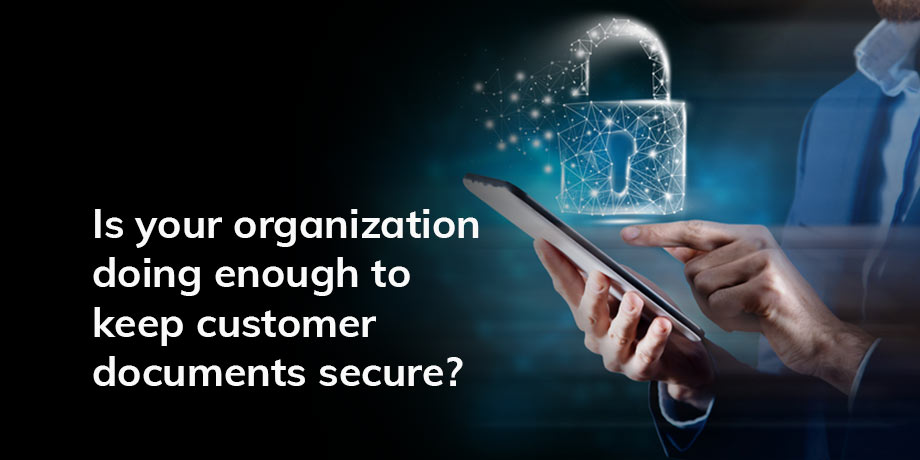 Is your organization doing enough to keep customer documents secure?
With stricter data privacy legislation and increased cybercrime, is your business doing enough to secure customer documents, even when they reside on customer devices?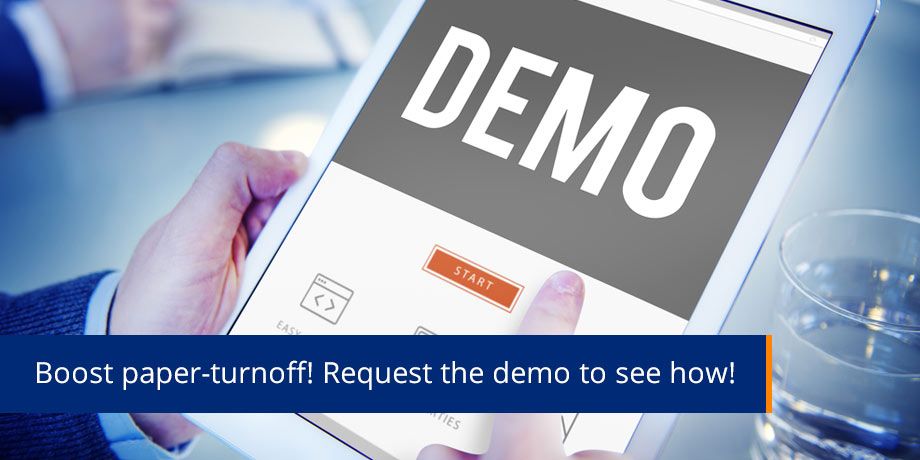 Transform telecommunication documents into amazing digital experiences – get a sample!
Keen to experience how our secure, interactive documents present information in a way that's easy to understand? 
View sample screens or send yourself an interactive, digital telecoms document.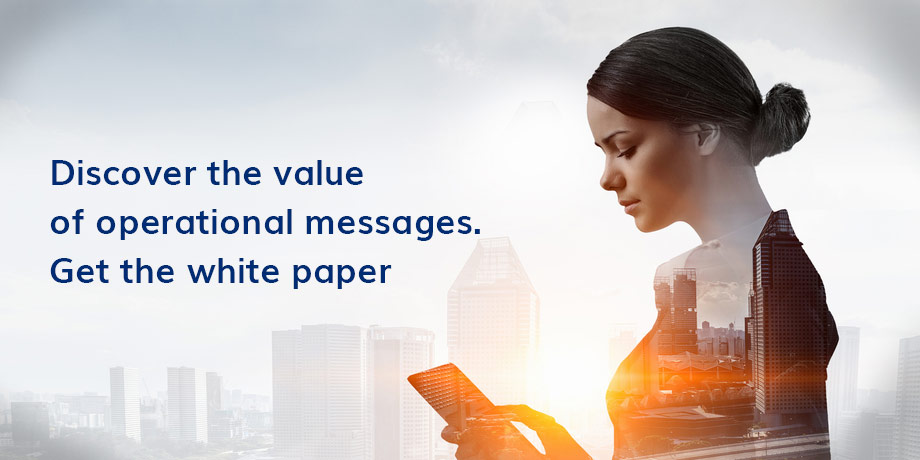 White paper: The Value of Operational Messages
Learn how to align all your customer communications to extend your brand and ensure a great CX – get the white paper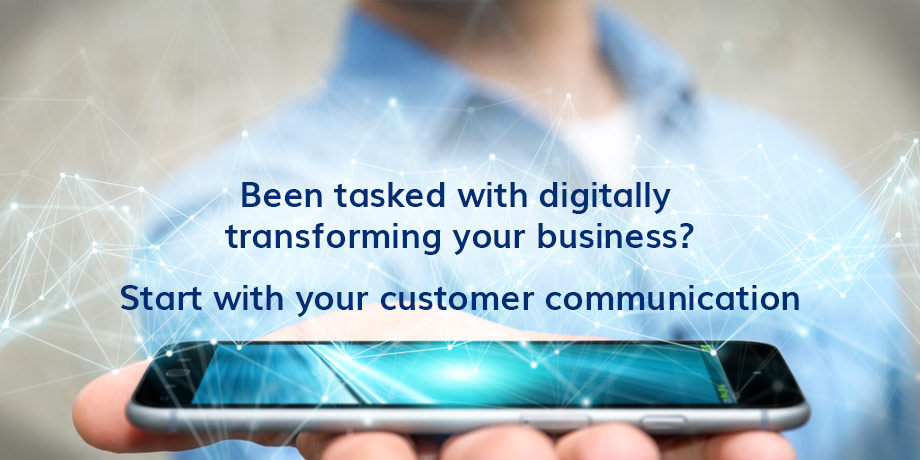 White paper: Digital Maturity
Digitally transforming a business's communication processes is a massive undertaking. It requires new and upgraded technologies, top to bottom change management and the transformation of internal (employee) and external (customer) interactions.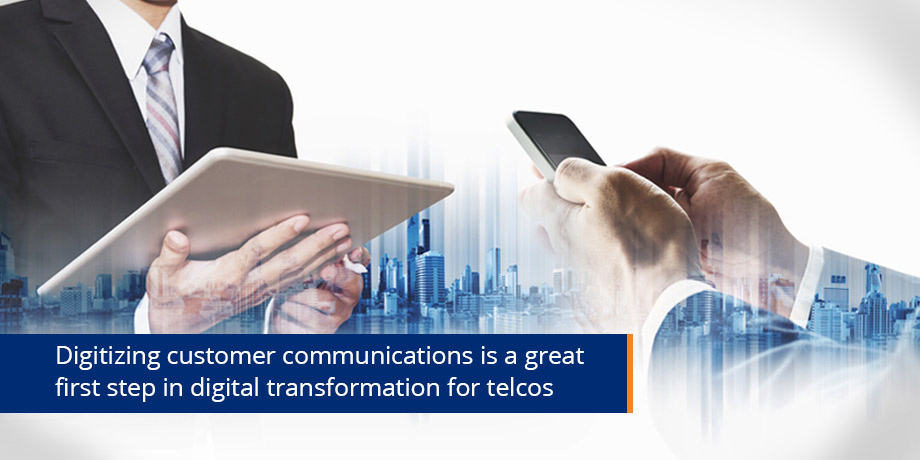 In an age of disruption, it's imperative that telcos get their customer communications right
When it comes to pushing digital transformation in the telecommunications space, there are serious benefits to starting with customer communications.