Digital transformation drivers
Digital transformation drivers
Transform your customer communication. Go digital.
No matter who your target audience is
---
You can be sure they are increasingly using digital channels to interact, transact, share and purchase.
Moving to digital communication is essential to continue reaching and engaging your customers.
Whatever is driving your move to digital – decreasing communication costs, getting faster payments or enhancing your customer experience – we can help you reach your digital transformation goals

Understand your business drivers for transforming customer communication to digital
You can target and achieve multiple business goals by moving to digital communication: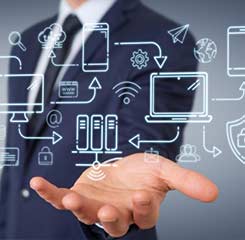 White Paper: Digital Maturity
Digitally transforming a business's communication processes is a massive undertaking. It requires new and upgraded technologies, top to bottom change management and the transformation of internal (employee) and external (customer) interactions.
Get in touch with us
Keen to find out more or get an expert's opinion?