Secure Document Repository (SDR)
Secure Document Repository
Make customer documents easily accessible online without putting personal information at risk
Traditional document management solutions may have been enhanced to store documents electronically, but not with the high level of security and online ease-of-access required by consumers today.
Without a document storage solution built with security in mind from the ground up, you run the risk of compromising customer information when personal documents are exposed online.
Striata's Secure Document Repository (SDR) solution
---
fast, secure and easy to integrate platform for accessing electronic documents online.
Designed to plug into your existing customer portal, the SDR provides a secure and robust interface for electronic presentment of many types of documents.
Your customers can access, search for and retrieve their electronic documents themselves rather than following other slower, more expensive channels.
The solution can be deployed into your environment or implemented as a Cloud/SaaS solution ("Software as a Service").
We can help you find a balance between making documents easily accessible to customers, while keeping personal data, private.
OR check out the SDR video
When you implement our SDR solution, you can expect:
---
Cost reduction
Smart compression technology reduces online storage costs
Compliance
Many layers of security that comply with the strictest of data privacy requirements
Efficiency
Easy integration with existing customer and service platforms
Security
A high level of focus on the protection of information during processing
Complementary resources
---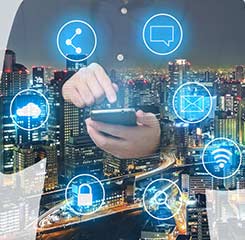 Striata Secure Document Repository Summary Overview
In today's digital world, multichannel delivery is a requirement for an omni-channel customer experience. Customers expect to access their personal documents via multiple channels, including email, secure web portals, mobile applications and by calling a customer service center.
Improve the customer experience with secure document delivery today