Our Channel Program aims to combine our expertise in the field of digital customer communication, email marketing and secure confidential documents with the synergistic product and service offerings of our partner organizations.
By leveraging each other's existing business relationships, technology, specific skill sets and industry expertise, the program enables both parties to provide flexible and comprehensive solutions to prospective clients.
As our Reseller, we will provide you with motivation, guidance and training in the areas of marketing, sales and support. You will have access to marketing material, sales presentations, product training, pricing guidance and product specialists to assist in the sales process. Our technical support includes the provision of technical documentation, online support, technical training, free software upgrades and telephonic support.
We work closely with our Technology Partners on the integration of our solutions to enhance the offering of one or both parties. Our mission is to enhance the digital experience, and our aim is to provide a seamless solution that adds value to the end customer.
Get in touch with us
Keen to find out more or get an expert's opinion?
Are you looking to partner with a specialist in digital customer communication?
Consider becoming a Reseller if you believe your clients could benefit from our digital customer communication solutions.
Our existing partnerships with leading payment integrators printer providers and other resellers have proven highly beneficial for all parties. Let our technology and expert services complement your solutions.
Consider becoming a technology partner if you have an offering that could enhance our digital customer communication solutions, or if you believe we could enhance your market offering.
We have integrated with various technical solutions, including upstream and downstream providers, as well as payment partners, eSignature providers and multi-channel vendors to offer a cohesive customer communication solution.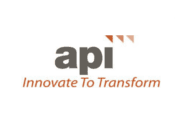 API is a provider of innovative and scalable technologies to automate accounts payable and accounts receivable processes. API delivers its technologies through the cloud to eliminate the need to commit capital and technical resources. API's experience and expertise enable customers to integrate and leverage existing systems through workflow based technologies to maximize profits, reduce costs, improve controls and streamline processes to transform back office operations into a strategic function'. Find out more at www.apifao.com.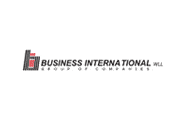 Business International Wll (BI) Group of Companies was setup in 1985 as an exclusive distributor for all Xerox products, run on similar lines of any other Xerox operation across the globe, maintaining its high standards of Quality, Service and Customer Satisfaction.BI has a team of over 120 dedicated professionals, who believe in partnering with our valued customers to achieve mutual goals of increasing overall efficiency and controlling cost, thereby increasing productivity and delivering value for money. www.bi-bh.com.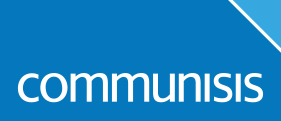 Communisis is an integrated business services company which drives client value and sustainable profit improvement, through the provision of increasingly digitally enabled solutions for regulated transactional communication and marketing execution.
Across the markets in which they operate, they enable clients to maximize the benefits of the products, services and insight they provide. Communisis delivers security, accuracy, integrity and reliability with the cost competitive scale of their pan-European network and UK operations. They help them stay safe, manage risk, keeping them informed and able to make better decisions.
To find out more about Communisis, head to www.communisis.com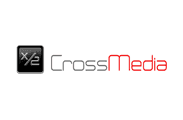 Cross-Media is a Chilean company that develops and deploys targeted, measurable and highly personalized cross-media marketing campaigns which includes e-mails, mobile communications and digital printing services.www.cross-media.cl.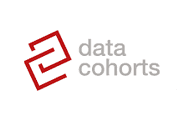 Data Cohorts provides strategic solutions, services, products designed to solve business issues with varying degrees of complexity and thus, achieving the intended result. By coupling IT management and business process outsourcing services with in-depth, industry specific knowledge, Data Cohorts provide business focused solutions that are tailored to meet your strategic goal. Data Cohorts processes millions of pieces of data on a monthly basis and delivers them to multichannel delivery modes – print & mail, e-mails, short messaging systems (SMS), fax and to eDMS (Electronic Document Management Systems), with Striata providing a core platform for secure interactive email documents. For more information, visit: www.datacohorts.com.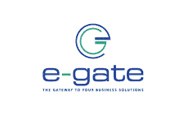 E-gate is a European systems integration and solutions company, specializing in enterprise management, document security, and e-enablement. e-gate's role is to develop sales expertise and technical skills around the Striata Application Platform and to provide full implementation and support services to their customers. Operating out of Limerick, Ireland, e-gate is located in one of the premier emerging locations for technology solutions e-gate will service international companies based in Ireland, as well as across Europe. For more information, visit www.egate.ie.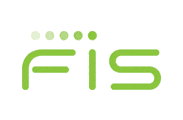 FIS™ is the world's largest global provider dedicated to banking and payments technologies. FIS empowers the financial world with payment processing and banking solutions, including software, services and technology outsourcing. FIS' more than 55,000 worldwide employees are passionate about moving our clients' business forward. Headquartered in Jacksonville, Florida, FIS serves more than 20,000 clients in over 130 countries, and our technology powers billions of transactions annually that move over $9 trillion around the globe. FIS is a Fortune 500 company and is a member of Standard & Poor's 500® Index. For more information please visit www.fisglobal.com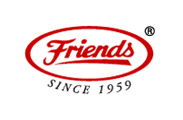 Friends Color Images Pvt. Ltd. is one of India's leading customer communication management company, and formulates solutions to empower businesses to achieve their communication objectives. FCI empower select organizations to ably manage their business critical communication needs with high quality outsourcing solutions. Our focused, integrated and process-driven approach enables our clients to effectively deliver their personalized information assets and maximize their end-customer relationships. Best in class technologies including the Striata electronic document delivery platform, specialization in select industries and five decades of rich experience enable us to develop tailor-made solutions for our customers. For more information, visit: www.friendscolor.com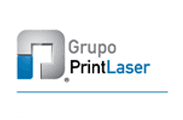 The Print Laser group is the largest Print Center of Brazil and the top 5 in the World. It processes, prints, manages and posts more the 100 million documents to the biggest Banks, Telcos and Insurance Companies in Brazil. In 2008 Grupo Print Laser was founded, a digital oriented company, to offer an end-to-end platform in electronic business providing a wide variety solution to process, archive, present and delivery documents in multichannel medias. The Print Laser group and Grupo Print Laser has chosen Striata to support the secure e-delivery demand in LATAM. Visit www.printlaser.com for more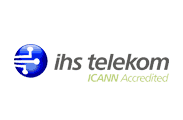 ihs Telekom founded in 1999, is an ICANN accredited registrar and one of the leading web hosting, domain registration and SSL Certificates provider in East Europe. ihs Telekom also as a Systems integrator provides fraud mitigation, authentication and security consultancy services to financial institutions & large enterprise via its System Integration department. Being an ISO 9001:2008 quality certified company, ihs Telekom meets international standards for ensuring customer satisfaction. For more information please visit www.ihs.com.tr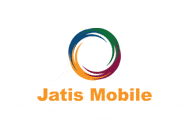 Jatis Mobile was established in 2003 to answer the challenge of significant growth of demand across industries for mobile solutions. Those verticals include financial services, retail distribution, consumer goods, transportations, automotive, merchant business and telecommunication. Jatis Mobile are an acquiring merchant for restaurant, hotel, airlines and retailers. In the banking industry, Jatis Mobile also have a good partnership with major banks, working with their products such as credit card, debit card and retail banking. The company develops applications across various platforms: iOS, BlackBerry, Android, BREW, Windows Phone, Symbian, and others. For more information please visit www.jatis.com
NeST Information Technologies (P) Ltd, (NeSTIT) (www.nestit.net), a NeST group company (www.nestgroup.net), is a premier Software products, services and solutions provider, with state-of-the-art development centres in Kochi, Bangalore and Trivandrum in India and a full-fledged Support centre in Dubai, UAE.  NeST has considerable experience and expertise in the development of customized solutions catering to companies in the Aerospace, Automotive, Banking & Financial Services, Communication, Insurance, Healthcare, Utilities & Government verticals with its unique mix of deep domain expertise and offerings leveraging on Enterprise Solutions, GIS and Digital technologies.  The leading customers include premier banks, financial services and utility companies in the Middle East and India, Insurance Technology and engineering companies in the USA, large tertiary care hospitals, airlines and Government bodies all over the world.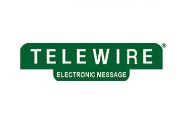 For over 35 years, Telewire has been recognized as the leader and innovator in the expedited business mailing industry. Telewire provides both our patented high-impact and outsourced business letter mailing services. Telewire is an extremely cost-effective credit and collection and marketing tool. Telewire also provides full service commercial printing. Read more at www.telewire.com.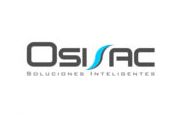 Headquartered in Lima – Peru; OSIS-SAC specializes in the implementation of ERP in a variety of market sectors. It focuses on functional adequacy of its product and in achieving concrete results. Its staff is specialized in the deployment of software systems that involve all areas of an organization, particularly, in manufacturing and costing processes. OSIS-SAC also seeks to improve its market offering by making strategic alliances with leading companies that provide solutions based on products that use advanced technology.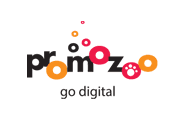 Promozoo is an award winning digital age marketing agency. They specialise in leveraging the digital power of your brand to engage existing clients and recruit new audiences. Their success is down to a great team of marketing and creative people, innovative thinking and lots of hard work.The Promozoo team are highly experienced and qualified digital marketers, with many years' experience in agency and client marketing. Working with some of the world's largest corporations, they are knowledgeable of the constantly emerging new digital technologies and opportunities they present for strategic brand marketing. For more information please visit promozoo.ie.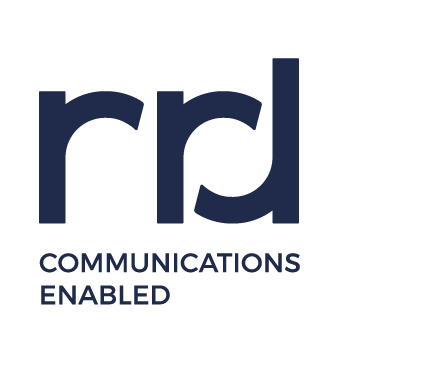 RR Donnelley (Nasdaq:RRD) helps organizations communicate more effectively by working to create, manage, produce, distribute and process content on behalf of our customers. The company assists customers in developing and executing multichannel communication strategies that engage audiences, reduce costs, drive revenues and increase compliance. RR Donnelley's innovative technologies enhance digital and print communications to deliver integrated messages across multiple media to highly targeted audiences at optimal times for clients in virtually every private and public sector. Strategically located operations provide local service and responsiveness while leveraging the economic, geographic and technological advantages of a global organization. For more information please visit www.rrdonnelley.com.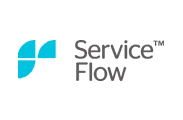 Service-Flow Corp. is a software service provider specialized in developing and producing the world's first SaaS solution for Service Integration. Service-Flow all-inclusive solution enables outsourcing service buyers and service providers to integrate ITSM tools and digitalize service processes just by subscribing to Service-Flow SaaS. Connect, configure, run – in a day. Service-Flow offices are located in Helsinki and in London. Certified partners are supporting our clients to utilize Service-Flow solution worldwide. Service-Flow made it onto Gartner's Cool Vendors list 2016.For more information please visit service-flow.com.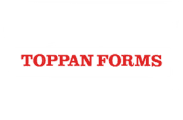 For 40 years, Toppan Forms (Hong Kong) Group has been providing one-stop total information management solutions to help their clients find better ways to handle information asset. They take pride in providing environmentally friendly solutions and products as a data management solution provider of the 21st Century. Green Products that they offer can be easily integrated into your daily operations. As a unique information solution provider, they consist of 3 companies; each specialized in different areas of information management: data process outsourcing, smart card / RFID solutions and corporate IT solutions. With combined knowledge and experience of 3 companies, they strive to provide one-stop information management solutions for your company. For more information, visit www.toppanforms.com.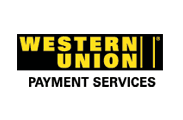 Western Union started as a telegraph company in 1851, but it was with our launch of the Quick Collect® service in 1989 that we first entered the commercial payment services market. Since then, Speedpay, Inc. joined the Western Union family and became the first in the industry to offer a full suite of mobile payment solutions. We continue to be a leader in the industry with innovative and convenient payment strategies offered through Speedpay and Western Union for businesses that serve 50,000 or more bills per month. *Speedpay, Inc. provides payments processing services to assist our clients in receiving payments from their customers. Western Union Financial Services Inc. provides its customers the ability to send money transfers to their billers to pay their bills https://www.speedpay.com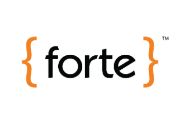 Founded in 1998 and headquartered in Allen, Texas, Forte Payment Systems is a leading provider of innovative electronic payment solutions. Offering unique and scalable enterprise-class solutions, Forte helps organizations of all sizes build, manage and perfect the way they take payments. A truly omni-channel payments provider with solutions for every potential point of sale, Forte offers full stack APIs and dynamic processing services for developers and merchants who seek comprehensive and robust web, mobile and retail options. Find out more information at www.forte.net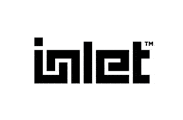 As a joint venture between Pitney Bowes and Broadridge Financial Solutions, Inlet incorporates the expertise, trust and security from these two global technology and commerce leaders. Broadridge's technology powers the securities industry and provides the infrastructure that helps the financial services industry operate in an advanced, dependable, scalable way. Pitney Bowes provides technology solutions for small, mid-size and large firms that help them connect with customers to build loyalty and grow revenue. For more information visit www.inletdigital.com.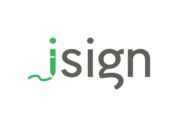 iSign is a leading provider of digital transaction management (DTM) software enabling fully digital (paperless) business processes. iSign's solutions encompass a wide array of functionality and services, including electronic signatures, biometric authentication and simple-to-complex workflow management. These solutions are available across virtually all enterprise, desktop and mobile environments as a seamlessly integrated platform for both ad-hoc and fully automated transactions. iSign's platform can be deployed both on-premise and as a cloud-based service, with the ability to easily transition between deployment models. iSign is headquartered in Silicon Valley. For more information, please visit our website at www.isignnow.com.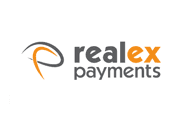 Realex Payments is one of Europe's fastest growing online payment gateways, providing a range of payment processing services for over 12,500 businesses selling online. Realex Payments understand payment processing from end to end. With an in depth knowledge of card acquiring, international payments and e-commerce platforms, Realex Payments are best placed to advise their clients on how to develop their own holistic payment strategy across multiple channels and international markets. Visit www.realexpayments.com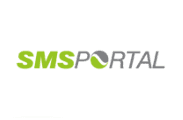 SMSPortal is the premier messaging provider in South Africa delivering customised mobile campaigns and promotions to leading brands with a rapid and measurable return on investment. We enable companies to leverage mobile messaging as a new and personal communication platform that creates an instant, one-to-one, relevant relationship with target audiences. For more information, visit www.smsportal.co.za.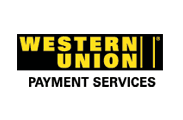 Western Union Payment Services offers a complete suite of electronic and cash bill payment services backed by a trusted, reliable brand. The company's Western Union Speedpay service is the preferred bill payment channel for Striata's e-mail eBilling service and the electronic bill payment service of choice for leading utility, mortgage, auto, insurance and financial services companies. Through the Western Union Speedpay service and its cash bill payment service, Western Union Payment Services provides an end-to-end bill payment solution featuring multiple, integrated payment types and channels. Western Union provides thousands of billers with customized tools to reduce costs, boost service levels and increase revenue. For more information visit www.westernunion.com.
Get in touch with us
Keen to find out more or get an expert's opinion?