Our Channel Program aims to combine our expertise in the field of digital customer communication, email marketing and secure confidential documents with the synergistic product and service offerings of our partner organizations.
By leveraging each other's existing business relationships, technology, specific skill sets and industry expertise, the program enables both parties to provide flexible and comprehensive solutions to prospective clients.
As our Reseller, we will provide you with motivation, guidance and training in the areas of marketing, sales and support. You will have access to marketing material, sales presentations, product training, pricing guidance and product specialists to assist in the sales process. Our technical support includes the provision of technical documentation, online support, technical training, free software upgrades and telephonic support.
We work closely with our Technology Partners on the integration of our solutions to enhance the offering of one or both parties. Our mission is to enhance the digital experience, and our aim is to provide a seamless solution that adds value to the end customer.
Improve the customer experience with secure document delivery today
Are you looking to partner with a specialist in digital customer communication?
Consider becoming a Reseller if you believe your clients could benefit from our digital customer communication solutions.
Our existing partnerships with leading payment integrators printer providers and other resellers have proven highly beneficial for all parties. Let our technology and expert services complement your solutions.
Consider becoming a technology partner if you have an offering that could enhance our digital customer communication solutions, or if you believe we could enhance your market offering.
We have integrated with various technical solutions, including upstream and downstream providers, as well as payment partners, eSignature providers and multi-channel vendors to offer a cohesive customer communication solution.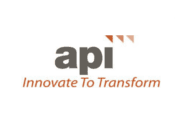 API is a provider of innovative and scalable technologies to automate accounts payable and accounts receivable processes. API delivers its technologies through the cloud to eliminate the need to commit capital and technical resources. API's experience and expertise enable customers to integrate and leverage existing systems through workflow based technologies to maximize profits, reduce costs, improve controls and streamline processes to transform back office operations into a strategic function'. Find out more at www.apifao.com.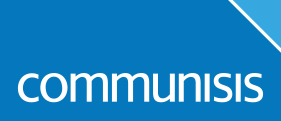 Communisis is an integrated business services company which drives client value and sustainable profit improvement, through the provision of increasingly digitally enabled solutions for regulated transactional communication and marketing execution.
Across the markets in which they operate, they enable clients to maximize the benefits of the products, services and insight they provide. Communisis delivers security, accuracy, integrity and reliability with the cost competitive scale of their pan-European network and UK operations. They help them stay safe, manage risk, keeping them informed and able to make better decisions.
To find out more about Communisis, head to www.communisis.com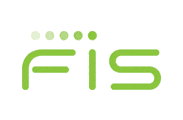 FIS™ is the world's largest global provider dedicated to banking and payments technologies. FIS empowers the financial world with payment processing and banking solutions, including software, services and technology outsourcing. FIS' more than 55,000 worldwide employees are passionate about moving our clients' business forward. Headquartered in Jacksonville, Florida, FIS serves more than 20,000 clients in over 130 countries, and our technology powers billions of transactions annually that move over $9 trillion around the globe. FIS is a Fortune 500 company and is a member of Standard & Poor's 500® Index. For more information please visit www.fisglobal.com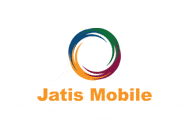 Jatis Mobile was established in 2003 to answer the challenge of significant growth of demand across industries for mobile solutions. Those verticals include financial services, retail distribution, consumer goods, transportations, automotive, merchant business and telecommunication. Jatis Mobile are an acquiring merchant for restaurant, hotel, airlines and retailers. In the banking industry, Jatis Mobile also have a good partnership with major banks, working with their products such as credit card, debit card and retail banking. The company develops applications across various platforms: iOS, BlackBerry, Android, BREW, Windows Phone, Symbian, and others. For more information please visit www.jatis.com

Paragon Customer Communications (PCC) provides end to end customer communications services to our clients, going to market through three key service lines:
Our marketing and communications services are built on a strong base of digital technologies and the best use of customer data. For more information please visit www.paragon-cc.com.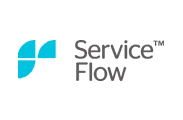 Service-Flow Corp. is a software service provider specialized in developing and producing the world's first SaaS solution for Service Integration. Service-Flow all-inclusive solution enables outsourcing service buyers and service providers to integrate ITSM tools and digitalize service processes just by subscribing to Service-Flow SaaS. Connect, configure, run – in a day. Service-Flow offices are located in Helsinki and in London. Certified partners are supporting our clients to utilize Service-Flow solution worldwide. Service-Flow made it onto Gartner's Cool Vendors list 2016.For more information please visit service-flow.com.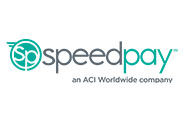 Speedpay, an ACI Worldwide company, offers market-leading, innovative bill payment solutions, which serve the auto finance, consumer finance, government, insurance, mortgage, and utilities verticals. As part of the largest direct bill pay solution provider in the U.S., they not only understand the payment industry—they understand your industry and your customer requirements. https://www.speedpay.com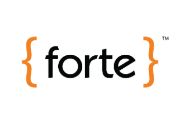 Founded in 1998 and headquartered in Allen, Texas, Forte Payment Systems is a leading provider of innovative electronic payment solutions. Offering unique and scalable enterprise-class solutions, Forte helps organizations of all sizes build, manage and perfect the way they take payments. A truly omni-channel payments provider with solutions for every potential point of sale, Forte offers full stack APIs and dynamic processing services for developers and merchants who seek comprehensive and robust web, mobile and retail options. Find out more information at www.forte.net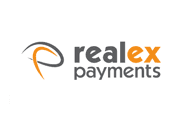 Realex Payments is one of Europe's fastest growing online payment gateways, providing a range of payment processing services for over 12,500 businesses selling online. Realex Payments understand payment processing from end to end. With an in depth knowledge of card acquiring, international payments and e-commerce platforms, Realex Payments are best placed to advise their clients on how to develop their own holistic payment strategy across multiple channels and international markets. Visit www.realexpayments.com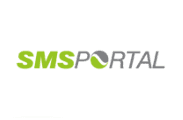 SMSPortal is the premier messaging provider in South Africa delivering customised mobile campaigns and promotions to leading brands with a rapid and measurable return on investment. We enable companies to leverage mobile messaging as a new and personal communication platform that creates an instant, one-to-one, relevant relationship with target audiences. For more information, visit www.smsportal.co.za.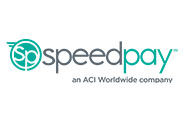 Speedpay, an ACI Worldwide Company, offers a complete suite of electronic and cash bill payment services backed by a trusted, reliable brand. Speedpay is the preferred bill payment channel for Striata's e-mail eBilling service and the electronic bill payment service of choice for leading utility, mortgage, auto, insurance and financial services companies. Speedpay provides an end-to-end bill payment solution featuring multiple, integrated payment types and channels. Speedpay provides thousands of billers with customized tools to reduce costs, boost service levels and increase revenue. For more information visit www.speedpay.com.
Improve the customer experience with secure document delivery today