Secure Document Delivery (SDD)
Secure Document Delivery
Create valuable customer experiences. Send secure, interactive documents by email.
Millions of personal documents are generated by businesses every day, costing billions in print and postage fees when delivered by mail, and putting personal information at risk of unauthorized access when enabling unsecure document delivery via email.
In addition to the risk of reputational damage and customer churn, failure to adequately protect your customers' personal information in a secure document, will have financial consequences, as legislators seek to enforce data privacy obligations and prosecute offenders.
Striata's Secure Document Delivery (SDD) solution
---
The new standard in distributing secure, interactive documents by email.
Built with security and robustness in mind, our secure document delivery (SDD) solution enables you to distribute high volumes of secure documents and email marketing messages.
You can achieve high engagement rates by delivering information and secure documents directly to where your customer already spends time – their inbox and mobile applications.
The document delivery solution can be deployed into your environment or implemented as a Cloud/SaaS solution ("Software as a Service").
How does Striata Secure Document Delivery work?
Experience it for yourself! Check out our secure document delivery demo, which you can view on any digital device – we will push an interactive demo directly to your inbox!
When you implement our SDD solution, you can expect:
---
High adoption rates
Higher than average digital adoption rates
Faster paper turn off
Increased cost savings and a faster return on investment
Improved customer reach
Steady improvement in message delivery rate
Information protection
High level of focus on the protection of information during processing
Complementary resources
---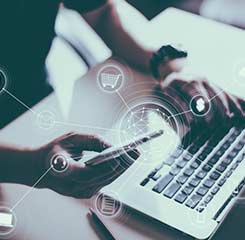 Striata eBilling Solution Overview
Drive eBilling adoption through enhanced customer convenience. Many organizations have failed to achieve the significant cost savings promised by eBilling, because of low customer adoption. This is usually due to complicated registration processes associated with traditional 'pull' eBilling solutions, requiring customers to log-on to a website to view and pay each bill.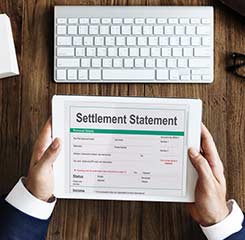 Striata eStatement Solution Overview
Striata Secure Electronic Statements enable billers and financial institutions to realize immediate, hard cost reduction by replacing paper statements with rich, interactive, secure electronic documents that are delivered directly to customer inboxes. This innovative electronic statement presentment solution enables significant, instant and measurable cost savings, which are realized as customers convert to eStatements and turn off paper.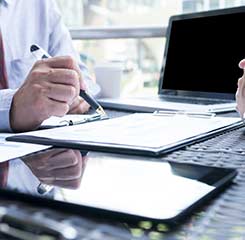 Striata eSignature Solution Overview
Financial institutions require a solution that enables them to get policies, important documents and contracts signed quickly. They don't want to spend valuable time and money chasing down customer signatures. Striata eSignature is an innovative solution that enables customers to receive any document requiring a signature via email and sign it easily from the attached PDF.
Improve the customer experience with secure document delivery today