Enhanced customer engagement
Enhanced customer engagement through digital communication
Digital communication provides opportunities to engage with your customers on a level that is not possible in the physical world.
New technologies are enabling companies to collect huge amounts of data on customers and prospects, which helps marketers understand decision processes, buying behavior and consumption patterns.
When this data is processed through a smart decisioning tool, the outcome is a hyper-personalized message with content that is intensely relevant to that customer at that moment, prompting them to take the action proposed within that message – accept an offer, respond to a survey, sign a document or pay their bill.
Self service options, such as chatbots can be incorporated into many customer touchpoints – like emails, bills, and invoices – to improve the customer experience and enhance engagement. Chatbots can be useful to get instant answers and to execute simple, repetitive tasks, helping the customer find the information they need immediately, without having to log into a portal or wait in a call queue.
Revitalize your marketing, service and contractual communications by implementing an automated, integrated digital customer communication program and realize a new level of customer engagement.
Transform your communication to increase customer engagement
---
You can improve customer engagement through digital communication:
Enhanced customer experience
Send the right message, at the right time, via the customer's preferred channel, by using their stated preferences, historical behavior and customer lifecycle stage.
Customer self-service
Empower customers by enabling them to complete simple tasks themselves instead of calling into your call center; freeing up your customer service agents to deal with more complex queries.
Complements other channels
Digital communication provides a springboard to other channels, even physical ones. Use email to drive customers to your mobile application or to motivate them to visit your store.
Better measurement
Being able to measure and understand your customers' behavior, enables you to refine future communication and further improve engagement levels.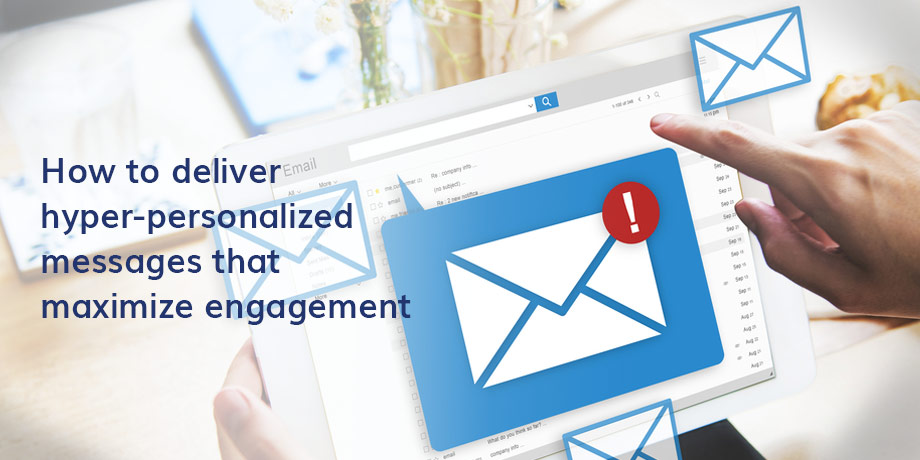 Can you deliver hyper-personalized messages that maximize engagement?
In this issue of the Insight Newsletter, we focus on the value of hyper-personalization in digital customer communications. Included is access to our white paper on how to leverage your chosen AI and analytics technologies to deliver hyper-personalized messages that maximize customer engagement.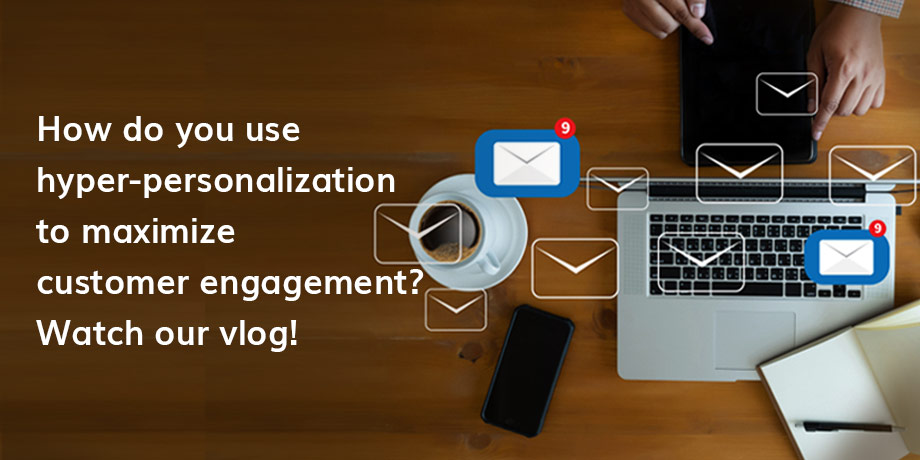 Vlog: Maximize customer engagement with hyper-personalization
Watch our Vlog to learn how you can leverage your chosen AI and analytics technologies to deliver hyper-personalized messages to your customers. It also includes some prime examples of hyper-personalization.
Improve the customer experience with secure document delivery today