White Paper: The Value of Operational Messages
Is your customer's digital experience being fractured by inconsistent messaging?

Learn how to align all your customer communications to extend your brand and ensure a great CX
There are so many digital messages being sent by companies to their customers and while marketing messages adhere to brand voice and digital identity, there are many other operational customer communications that don't. These messages are automated and transactional in nature and when neglected, they can fracture a customer's digital experience of your brand.
What if your current, 'boring' operational messages could complement your marketing initiatives and drive engagement from customers? They can!
Get the document to discover how all of your customer communication can become a key engagement tool
Recognize the types of customer communications that are at risk of being neglected
Discover why these operational-type messages are often misaligned with the brand
Discover the real opportunity cost of not leveraging operational messages
Understand why you need to consider operational messages as being 'prime real estate'
Learn how your businesses can align operational messages with all other customer communications to improve the overall CX
Get tips on how to leverage all of your customer communications to drive customer engagement, loyalty and retention, as well as extend your brand
"42% of businesses surveyed leave transactional email copywriting to engineering, IT, or operations teams" – Sparkpost
Have a read through some more of our great resources – with a specific focus on aligning all your customer communications for a great CX:
Read our blog post on the value of great operational messaging
Great operational messaging can improve your customers' experience: here's how
Operational messages are key to enhancing your customers' digital experience. Elizabeth Stephen explains the value of operational messages in her latest blog post.
Reading Room – a round up of relevant articles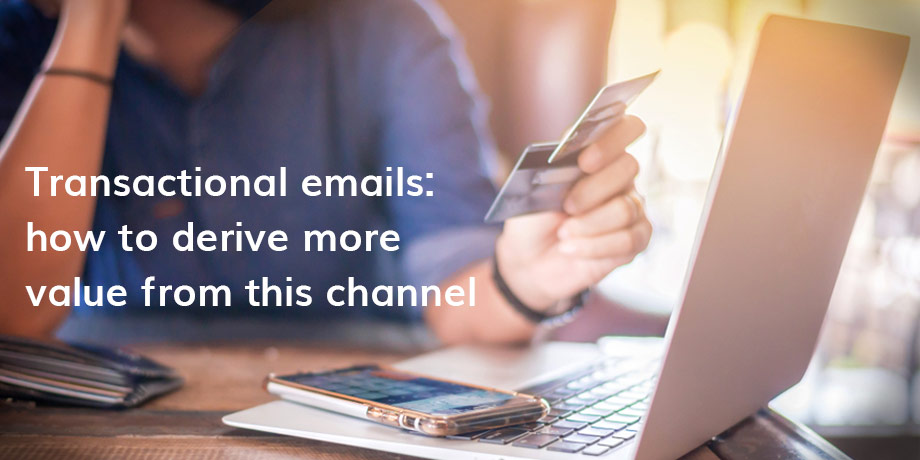 Understanding the value of transactional email
When last did you consider transactional emails your company is sending to customers? Read how you can leverage the opportunities these emails present.