Great operational messaging can improve your customers' digital experience: here's how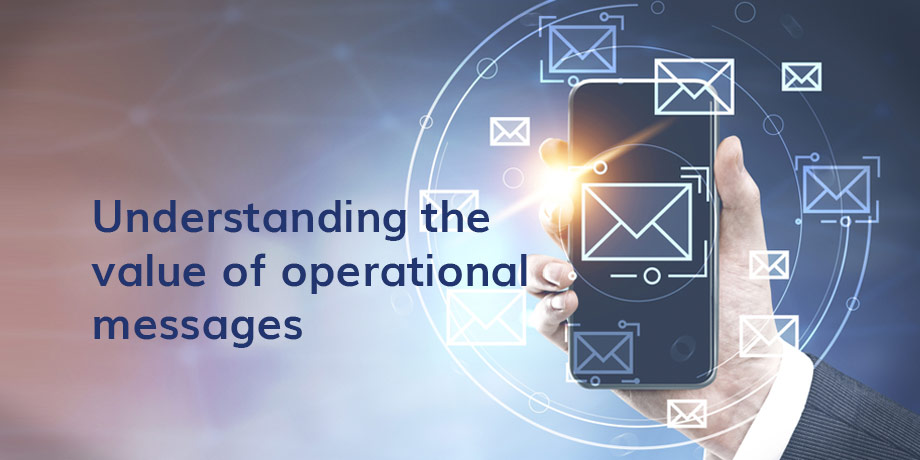 Most companies spend a lot of time crafting the marketing messages they send out to their clients. Elements like brand voice and digital identity are treated with care and consideration.
If the same level of attention is paid to the operational communications that business sends, it is likely that these messages would be a great complement to marketing initiatives and drive engagement from customers.
But, if operational messages are inconsistent with marketing messages, this could  result in a fractured digital experience for customers.
In order to understand how to align all of a business's customer communications, it's worth taking a deeper look at the role operational messaging plays.
Understanding operational messaging
Operational messages are, simply put, the regular messages that businesses send out to their customers as part of their day-to-day services. These are communications like monthly bills, welcome emails, one time passwords, and purchase or payment confirmations.  
These messages are almost always automated, meaning that they're usually sent out with little to no human intervention. Typically, they're triggered by the passing of a specific time-frame (think monthly invoices) or events (such as the welcome emails you get when you subscribe to a new service).
Given how many interactions the typical customer has with these operational messages, they play a massive role in shaping the brand experience. There is a risk, however, that these messages are set up as part of a broader IT or Web project, meaning the focus is on automation, performance and reporting.
Grabbing the opportunity
In my view, operational messages represent the best opportunity organizations have to drive customer loyalty and engagement.
These messages typically have much higher open rates and click rates than those sent out for marketing purposes. Importantly, they're also efficient, regular, targeted, and expected, meaning that customers are much more likely to engage with them.
If leveraged correctly, they can make a significant contribution to a consistent and positive digital customer experience. That, in turn, can have a massively positive impact on an organization's bottom line.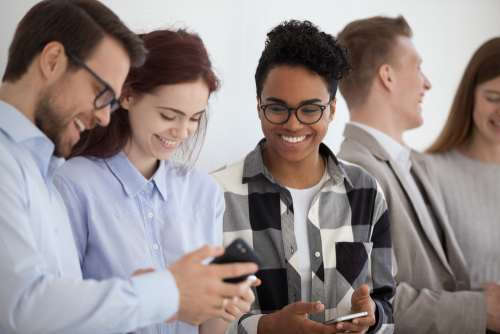 Engaged customers are six times more likely to try a new product or service from their preferred brand, four times more likely to have referred a brand to their friends, family and connections, and twice as likely to make a purchase with their preferred brand, even when a competitor has a better product or price.  
Operational messages therefore represent an opportunity that no organization can afford to ignore. They may well be the difference between an engaged, loyal customer base and one that would consider moving over to a competitor.
Watch our latest video to discover how to align all your digital customer communications for a fracture-free CX
Let us help you align your operational messages with all other customer communications to improve the overall CX
Did you enjoy the read? Then be sure to subscribe to our blog to receive more great posts from our expert bloggers.