Utilities - Are you offering your customers a seamless experience across all digital communication channels?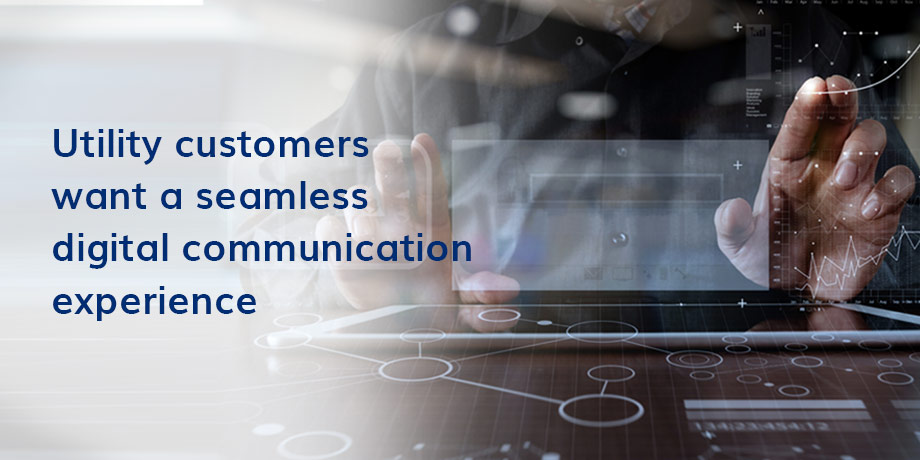 Customer experience is no doubt a key focus for any utility organization undergoing digital transformation. A vital component of this transformation includes the conversion of customer communication to digital variations. The key though is ensuring a seamless digital communication experience.
As an example, many utilities have gone paperless for bills, however, they still send paper-based collections notices.
There also needs to be consistency in the tone and style of messages sent out, regardless of the nature of the communication or from which department it originates.
Here are eight steps utilities should take to ensure a seamless digital communication journey:
1. Understand the digital customer and the communication channels available
Today's digitally-savvy customers expect their service providers to communicate with them via the channels they prefer.
Understanding a customer's digital preferences and preferred channel of communication for a particular message or task is a vital part of improving the customer experience.
2. Send the right message at the right time, to the right customer
Ensure the message your organization sends the customer is relevant and well-timed, to create a moment that matters.
Consider the urgency of the communication vs how content-rich the message needs to be. This will help determine which channel is most appropriate.
For example, a storm outage is best sent by text message, whereas the monthly bill is more suited to email since it carries so much more information.
In a 2018 Consumer Survey by Chartwell, 59% of consumers agreed that their power company should send them a bill by email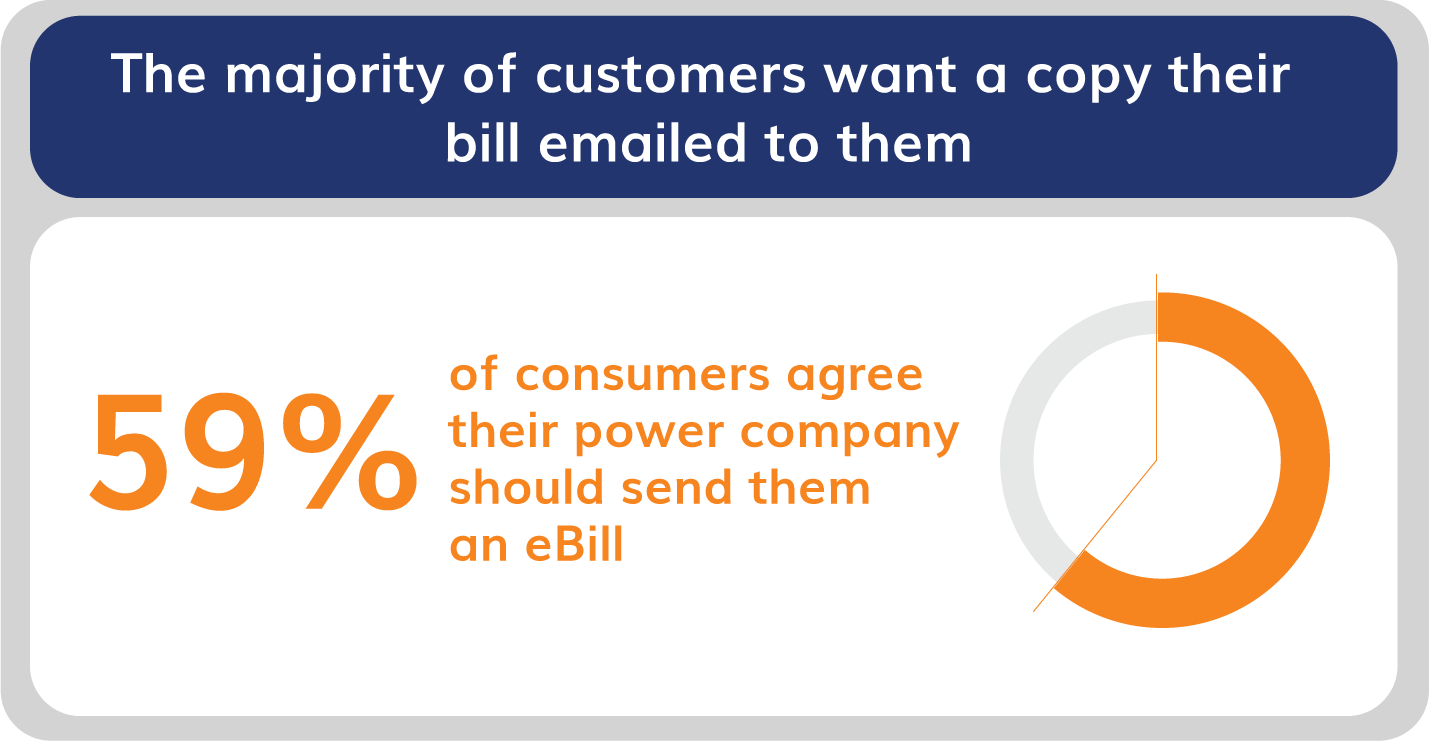 Source: 2018 Chartwell Residential Consumer Survey
3. Monitor customer behavior and engagement
One of the best things about digital communication is the rich data it generates. But that data is only useful if it can be analyzed correctly.
To really maximize on the reporting analytics from digital communication, you need to understand how and when your customers engage, then use this information to improve future communications.
4. Link customer engagement information to profile data 
Combining customer engagement data with individual customer profile data provides insight into what kind of messaging each customer should receive to be as effective as possible.
For example,  understanding that a customer has an interest in conservation, based on engagement data, would be a powerful cross-selling tactic should there be a product around conserving water/energy.
The marriage of different data sources gives rich content and can drive further engagement or even purchases.
5. Apply data-driven personalization
When it comes to bridging the relationship gap, speak to customers as individuals. This is imperative and data is the foundation of achieving 1-to-1 communication.
For utilities, targeted and personalized messaging is especially critical. Not only are critical service messages important for consumers, but personalized messaging about usage and the impact certain tasks have on that usage are also valuable.
This can foster a sense that their utility knows who they are, improving their overall perception of the organization.
6. Look at the customer digital journey and communicate effectively throughout
Understand the customer journey and map out communications against that journey. This is proving to be all the more vital for utilities.
Provide a seamless welcome as they move into a new home, with triggers to help them along the way, namely: how to interact, when to expect their bill and helping them understand their bill.
These are simple, yet effective ways to ensure a customer feels like they have the information they need when they need it.
7. Audit communications annually, at the very least
Set up automated communications. This is key to sending messages at the right time to utility customers.
You should, however, audit these operational communications regularly to ensure the content is still relevant and that each message remains a vital cog in the digital journey.
Without regular audits, you could find that irrelevant messages set up many years prior are confusing to customers. This could cause a digital fracture in an otherwise well-thought-out digital strategy.
8. Make constant improvements to communications sent
Always consider ways to improve customer communications. As technology evolves, so too does the way we interact and communicate.
Enhance messages in a way that will not only increase customer engagement, but also the all-important customer experience.
Recognizing the wider context
Ultimately, utilities need to be aware that customers already have this kind of seamless experience with dozens of service providers they interact with on a daily basis. They've come to expect it.
While utilities are unlikely to lose customers in the short-term because they don't cater to these expectations, they have much to gain – in terms of better relationships with their customers and improving perceptions among customers of the value they provide.
Does your digital communication need a health check?