Behind every great CX is a well designed digital strategy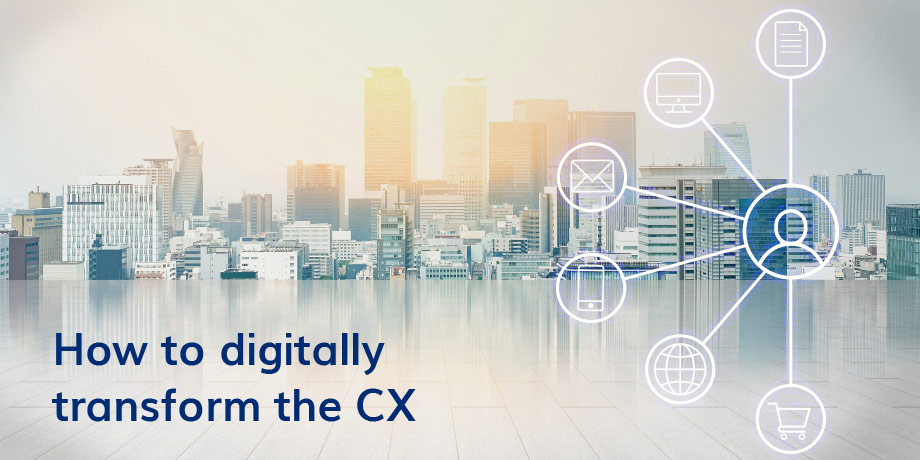 Luckily, putting the customer first, is already at the center of many organizations' digital strategy, because technology has already transformed consumer habits and expectations.
What needs to happen in the background to make this possible though?
There is lots of talk about Digital Transformation and how it changes the way a business interacts with its customers, as well as the importance of providing a consistent omnichannel experience.
This would be easy if we could all start from scratch and buy a shiny new CX system, but in reality we have legacy systems and processes that are not so easy to change.
Where can you start with digitally transforming the CX?
This is not the time to bolt new solutions on top of whatever you have. You need a "Digital First" approach that starts from the top.
C-level
Digital transformation is a holistic change that also affects the core of the business. Some companies are appointing Chief Digital Officers (CDOs) and making other c-level changes  to increase digital transformation efforts.
Digital Roadmap
You need one! And everyone in the organization needs to know what it is.
Budget
According to research from the IDC, global digital transformation spending will reach $1.7 trillion (R22.5 trillion) by the end of 2019 – a 42% increase in spending since 2017.
Adaptability and change management
"The Only Thing That Is Constant Is Change" – There is going to be a lot of organizational change, so you'll need to get good at change management and create a culture of adaptability.
A great customer experience isn't possible without integration, not only of IT systems but across the board. Some areas to focus on are:
CX centered strategy
Without a holistic CX and Digital Transformation vision, departments and divisions will continue to work on their individual mandates and goals.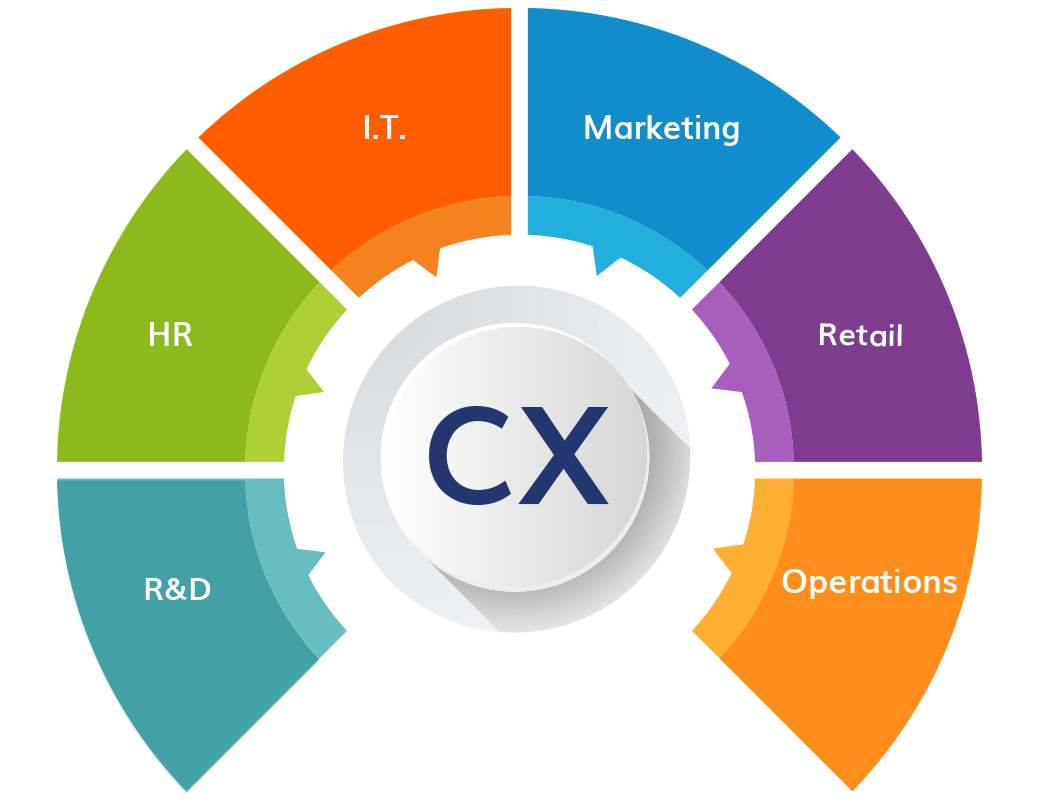 Interdependent processes
Pinpoint interdependencies between processes and operations across the company and redefine processes and operations to facilitate a single view of the customer.
Integrated Systems
Legacy systems are seen as the 'achilles' heel' of digital transformation.  You'll need to adopted a unique approach, because modernizing or replacing is not always an option.
Build on top of – If the legacy system is still meeting the business requirement, leave  it as the foundation and overlay the next generation platform on top of it.
Middle ware / Wrappers – Expose business logic (which is implemented deep within the legacy systems) to the surface, but at the same time retain the stability of the legacy system.
Application program interfaces (APIs) – APIs can expose functions of the legacy system to new systems.
Learn to experiment with innovations quickly and don't be afraid to fail, but fail fast. With so many emerging technologies you'll have to quickly test and verify if the "latest and greatest" adds any value to your business and customers.
Some of the latest CX trends:

Chatbots
The purpose of a chatbot can be serious, fun or functional and they are becoming  a very popular self service option. 

IoT, Big Data and AI
Big Data, fueled by Internet of things (IoT) is powerful on its own and so is artificial intelligence, but together they are the perfect team of technologies.

Artificial Intelligence (AI)
Examples of how technology is improving CX:
Eliminating lines is a huge step forward for theme parks' customer experience.
Macy's is testing a mobile tool using artificial intelligence that lets shoppers get answers customized to the store they're in – like where a particular brand is located or what's in stock – something they would normally ask a sales associate face-to-face.
Bank of Tokyo-Mitsubishi, showcased a robot bank teller in the hope that the multilingual robot will help foreign customers during the Tokyo Olympics in 2020.
Hotel Robots
Starwood introduced their newest staff member at an Aloft hotel in Cupertino – a robot named "Botlr," who checks in guests and delivers amenities.
Don't forget cyber security. Nothing will ruin your reputation and customer loyalty faster than a security breach.
As you add new digital technologies, processes, partners, devices, and data, there are ever more interdependencies and risks to address.
Underpin all the transformations with security. Include risk managers and security leaders in conversations about new product and service development, especially those taking advantage of emerging technologies.
Do you need a partner to help drive your digital transformation?
Did you enjoy the read? Then be sure to subscribe to our blog to receive more great posts from our expert bloggers.