Get to know Linda Misauer - Head of Global Solutions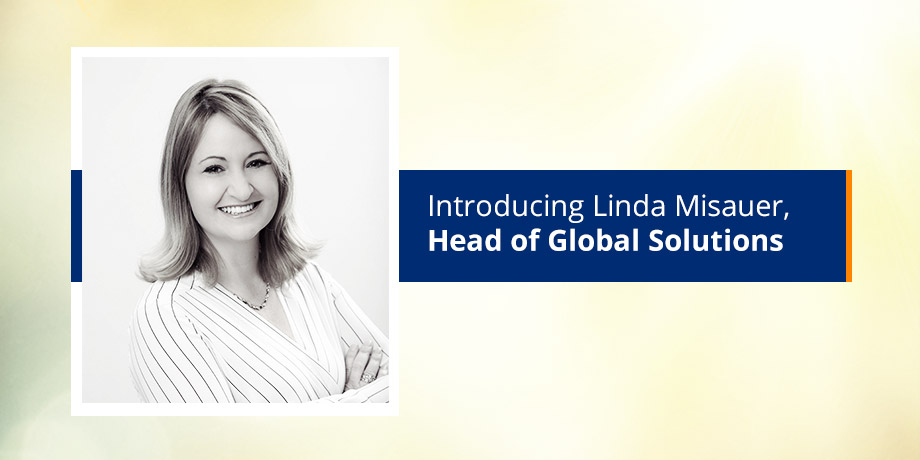 We have so many great people working at Striata, so we decided to shine the spotlight on our executive members – our digital gurus. This is the first of a blog series where we will be introducing them to you.
In this post we chat to Linda Misauer, our Head of Global Solutions. You can also read more of Linda's blog posts here.
Read on to get know Linda a little better…
What's your backstory (how did you end up working for Striata)?
My focus has always been on IT project management & streamlining processes within digital channels. I started my career focused on kiosks, website applications and video streaming, but when I moved across to Striata, my role required more focus on digital communication problems and solutions. I've been fortunate to have held various roles in the company over the past 16 years, both in America and Africa.
How has the business changed since you joined?
Striata has grown from a start-up into a global digital communication solutions company. Every phase has required that we make adjustments to move with the change in digital transformation requirements. I've had the privilege to be part of the exciting new challenges that have made us who we are today.
What has remained constant in the business since you joined?
Striata has a core group of highly motivated people that embody and drive the values of the company. Striata has a great culture that makes you feel like your opinions and suggestions make a difference.
What do you appreciate most about working at Striata?
A few of the reasons I like working at Striata:
Working with people who are passionate about digital investment.
Being able to offer Striata partners & clients a product that I really believe in and that provides a fast return on investment.
It is also rewarding to be on both ends of the customer digital experience – being part of creating the product and enjoying the efficiencies it brings.
What's your personal split between bills by mail and electronic bills?
I receive all my bills electronically but I'm not totally paperless yet, because some utilities still insist on sending me my bill via digital channels in addition to a paper copy.
What does 'digital engagement' mean to you?
Digital engagement can be used to describe many things. For me it means to participate in digital conversations or interactions.
What does 'digital first' mean to you?
Digital first means that it is not an afterthought, but a fundamental part of the solution design. Take eBilling for example: Rather than sending a copy of the paper bill via email, you would design an interactive eBill with electronic payment capability, transpromo marketing and document security. Because digital allows for so much more interactivity than paper, you can significantly enhance the customer experience.
What does 'digital investment' mean to you?
Digital investment is the contributions organizations are willing to make towards digital transformation. The return on digital transformation projects is directly related to how much the business is willing to invest, both financially and strategically. It does not just mean buying hardware and hiring DevOps engineers, companies also need to change the way they think about problems and their solutions.