Reduce the cost associated with delivering monthly paper bills to customers by offering an interactive, digital alternative. Your customers will happily consent to receive or collect an eBill when they discover  the efficiency and convenience of the ebilling process.
By simply removing paper, printing, mailing and manual processes; your billing costs can be reduced by  65-85%.  In addition to the significant cost saving you can achieve  by turning off paper, our interactive, digital documents will improve customer engagement, while protecting your customers' personal data throughout the document's digital journey.
You can further improve billing efficiency by enabling your customers to submit a query or make a payment directly from within the eBill.
Get in touch with us
Keen to find out more or get an expert's opinion?
Reduce billing costs by switching your customers to electronic billing and payment
Realize the many advantages of our electronic billing solutions:
Reduce paper, printing and postage costs when converting your customers to ebills and achieve high adoption of the digital process through our proven conversion methods.
We partner with various payment providers globally to give your ebilling customers the ability to receive, view and pay their bill, directly from the document, securely from a desktop or mobile device.
Secure your customer's information throughout the processing, distribution and storage of data. We protect customer documents using encryption and password protection.
Provide an enhanced customer experience on all desktop and mobile devices, whether delivering secure documents by email or providing the ability to retrieve them from secure storage.
Take advantage of the powerful marketing opportunity the eBill provides as a regular customer touchpoint, by inserting personalized content and targeted marketing offers.
Drive customers to your mobile application or web portal directly from the secure document, increasing customer self-service and online tool usage across digital channels.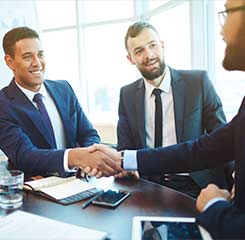 Striata Why Buy Striata Fact Sheet
Why companies choose Striata for all their customer communication needs.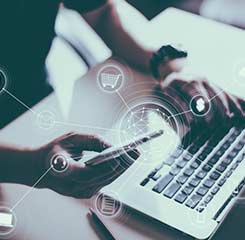 Striata eBilling Solution Overview
Learn how you can drive eBilling adoption, improve engagement, reduce operational costs and even speed up payments with Striata eBilling.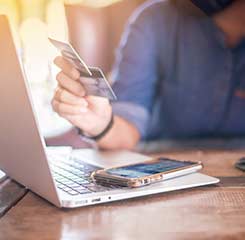 Billentis Report 2016
Read the 2016 Billentis report, which addresses E-Invoicing / E-billing: Digitisation & Automation