Want to stand out in the insurance space? Ditch the paperwork and go digital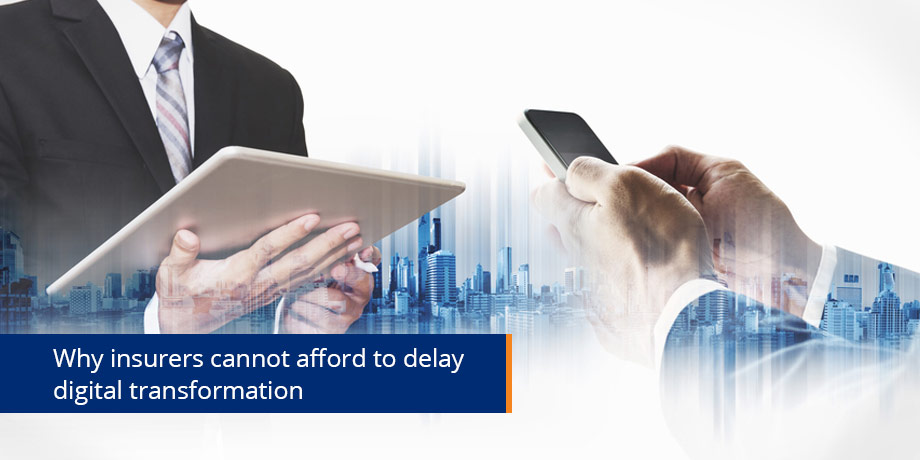 Few industries make their customers deal with as much paperwork as insurance does. From the moment a customer signs up (a paper-intensive process in and of itself), they're inundated with policy documents and endorsements, bills, proposal forms and cover notes. That's to say nothing of the exchanges for claims and the back and forth between insurer, broker and policy holder.
Of course, many of these documents are required in order for insurers to be compliant with the various laws and regulations governing their industry, so they remain, unnecessarily, paper-based. However, transferring them to digital, would not only make customers' lives easier, but also create efficiencies and could provide the insurance industry with the catalyst it needs for wider-scale digital transformation.
Certainly, the building blocks for this transformation are already in place. Email is already said to be the most common way for a U.S. customer to interact with their life insurance provider.
There's also compelling evidence that most insurance customers would welcome a switch to digital.
Research by EY shows that more than 80% of customers are willing to use digital and remote contact channels (including web chat, email, mobile apps, video or phone) in place of interacting with insurers via agents or brokers.
Despite this obvious demand, the reality is that insurers simply aren't getting digital communications right.
According to research from Propertycasualty360, just 15% of customers say they are satisfied with their insurer's digital experience.
Insurers need to transform digitally to compete
Customers increasingly expect companies to interact with them when it is most convenient for them, and via the channels of their choice. If insurers fail to meet this expectation, then customers will simply take their business elsewhere.
And with digital-first insurers such as Lemonade, Jetty and Popsure gaining market share, the pressure is on traditional insurers to innovate … and fast.
So, even though 86% of insurance executives agree their organization must innovate at an increasingly rapid pace, just to keep a competitive edge, they simply cannot afford to wait for a "Big Change" sometime in the future.
Businesses that are transformed perform better than those that aren't
A study at MIT, for instance, found that companies that have embraced digital transformation are 26% more profitable than their peers.
Insurers specifically can expect further annual profit declines of between 0.5 and 1% if they fail to use digital technology to improve efficiency and effectiveness.
Insurers also need to realize that if they don't transform, their competitors will.
Companies that are digitally transformed are also more likely to have highly engaged customers, who are six times more likely to try a new product or service from their preferred brand, four times more likely to have referred a brand to their friends, family and connections, and two times more likely to make a purchase with their preferred brand, even when a competitor has a better product or price.
Companies should start their digital transformation efforts by digitizing customer documents
Insurance customers are no different from any other set of customers – they want information on demand that is hyper relevant, contextual and available in their preferred channel. They want a seamless experience across channels that they perceive as meaningful and one that not only satisfies their expectations, but exceeds them.
That's much easier to achieve by digitizing customer documentation, than by trying to wholly transform the business.
If insurers start by making it easy and valuable, customers will convert to digital communications and help to accelerate paper turnoff. This can also be a catalyst for more customer experience improvements, causing other digital engagement puzzle pieces to fall into place.
Did you enjoy the read? Then be sure to subscribe to our blog to receive more great posts from our expert bloggers.