Changing habits - #WorkLifeBalance blog series wrap up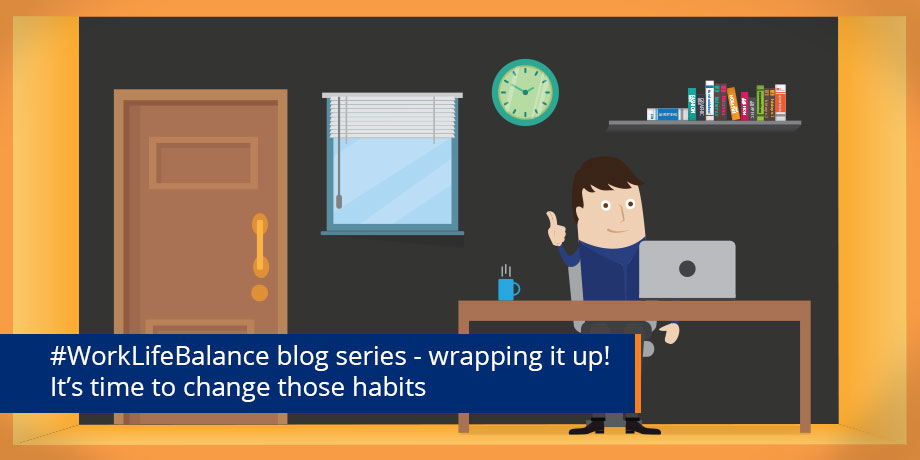 While writing this blog series, I spent a lot of time reading, not only about work life balance, but also about general health, as it relates to our modern lifestyle.
I've learned that, while I thought I had everything figured out, I still have a lot of work to do. In the past few weeks I've started to change my own habits and I've bought some cool new products to help keep me healthier while working and also to help enhance my down time away from work.
These are a few (healthier) changes I have made:
I now stand at my desk for certain parts of the day
I've adjusted my sleeping habits
I've bought some new eBooks
I started drinking more water
There is obviously no final destination in the journey of self improvement and so, adjustments will need to be made in the future, but I look forward to the challenges and creative solutions that they will bring.
All the posts in the #WorkLifeBalance blog series are listed below, in case you missed out on any or simply want to read them again:
Watch the wrap up video
To wrap up the series, we recorded a short video in which myself and my work colleague, Linda Misauer discuss the highlights:
Did you enjoy the read? Then be sure to subscribe to our blog to receive more great posts from our expert bloggers.