Get active - at work! Post 4: #WorkLifeBalance blog series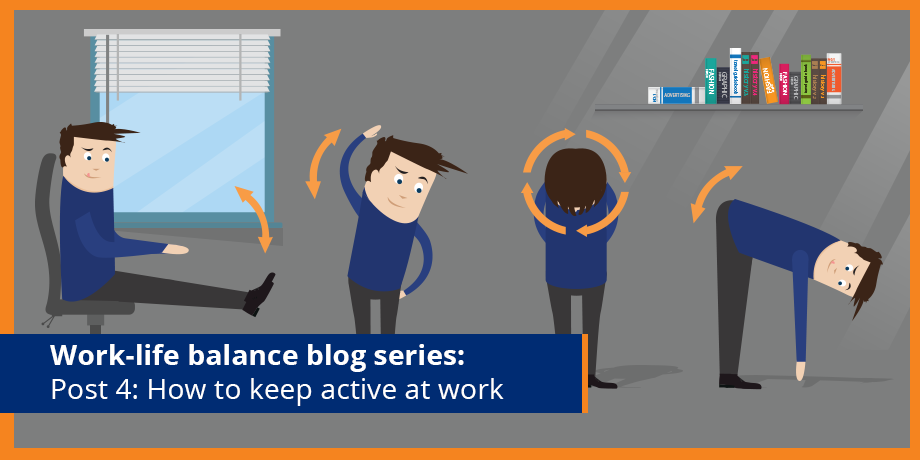 As I mentioned in my previous blog post, I love participating in sport, even more than I love watching it – which is a lot! From a young age, I watched my parents play tennis, basketball, and volleyball and I tried my best to emulate their behavior. My father played basketball at the national level and my mother was her club's tennis champion multiple times, so I had high aspirations of a sporting career when I was a pre-teen.
Yet, here I am, sitting at my desk, finishing another long day at the office, looking at my empty trophy cabinet.
When I started my first office job, I was still going to the gym five nights a week, but after I moved countries, that stopped very abruptly.
Did I mention the McDonald's within walking distance of my apartment? Unfortunately, I have to admit – I didn't always walk there. Within the first year I set a new, dubious record… on the scale.
While my dreams of being a paid athlete didn't work out, I have continued to play sport socially. I slowly grew my social group, joined the gym and picked up on the sport I love most, beach volleyball. It's the perfect sport in Florida, as we have summer all year round. The combination of competition, being outside and making new friends, appealed to me.
Since then I've been extremely active and while I'm not quite back to my 18 year old weight, I have a respectable "dad bod" and can run 5km without feeling like dying.
Unfortunately, as you get older, it's still not enough…
Whether you work from home or in an office, sitting on a chair for 8 or more hours a day means that you're still mostly sedentary. This increases the risk for heart disease, obesity, diabetes, and a host of stress related conditions.
We are simply not designed to be sitting for long periods, so, while adding more exercise outside of working hours is good, it isn't the solution in this instance. We have to break out of the 'sitting' cycle more frequently.
How to accomplish this:
Take a real lunch break and if you're going out, try to walk to grab your food (further than the fridge). Don't eat at your desk, use that time to get away.
Get up and take a short walk at least every hour. If it's just around the office,or up and down the road. Five minutes here and there helps.
Stand up while on conference calls, where you're not presenting or don't need to be at the computer. Use your phone and pace around.
Take a 15 minute break every few hours and clean the house (my wife made me add this one!).
There are also a number of ways you can increase your activity levels while at your desk:
Standing desks are popular, but standing the entire day can cause other health issues. To counter this, you could always add a treadmill to your desk setup.
Cycle while sitting? You might not be standing up but this at least gets your heart pumping a little more. https://deskcycle.com/. Our COO, Mia Papanicolaou recently bought a Cubii and loves it!
Some prefer alternative seating – exercise balls, reclining, or kneeling chairs.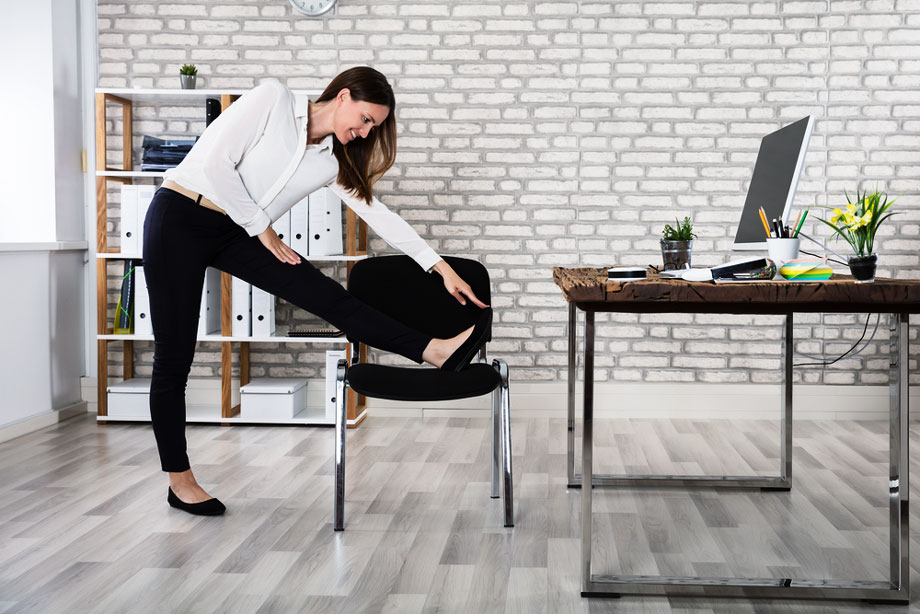 In summary
Plan to include exercise as part of your daily routine. Your joints and your heart will thank you later.
Get up and move around more during the day.
Be creative with your seating arrangements.
What does my colleague do?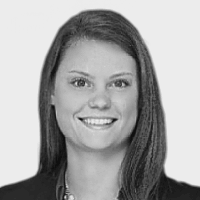 Hannah Miller
Striatan
"It is easy for me to get 'glued' to my seat when there is a lot of work to be done. I try to get up every hour and move around, whether it is jumping jacks, squats, or walking laps around my house (do what works!). I have a running watch that alerts me when I've been sitting too long, so that I am reminded to take a break and get the blood circulating.
I also take advantage of my lunch breaks to get in a workout. I'll go for a run or do cross training such as weights or yoga. It helps to clear my head and reset my mind for the second half of the work day."
Did you enjoy the read? Then be sure to subscribe to our blog to receive more great posts from our expert bloggers.
Here is the full #WorkLifeBalance blog post series …