The World Cup of eBilling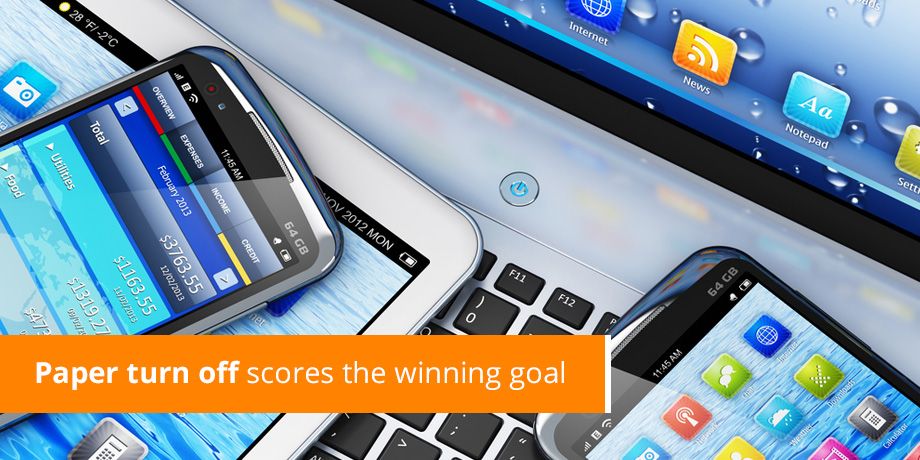 With all eyes on South Africa as the Football World Cup moves into top gear, the buzz in our Johannesburg office is spreading to our global offices, even as far as here in Hong Kong! And it's got me thinking – what it would take to win the eBilling World Cup if there was such a thing? Who would you need in your team and what game plan/strategies will work best?
The defense is in the delivery
Well, you won't even reach the second round if you don't have a strong defense. For eBilling, we're defending against the customer's resistance to accept change. So, the fundamental requirement is to deliver the invoice or statement information to the customers in a clear, concise manner quickly and conveniently. But be warned – making the customer remember new id/password combinations and search a portal for this month's bill is a definite own-goal!
Fancy footwork, like one click payment, adds sparkle!
Once we've got a good, strong defense in place, we can move on to the mid-field. This is where a bit of fancy footwork and showboating is allowed, adding a bit of sparkle to the game and giving the punter more than they were expecting. Personalized eMarketing shows the customer that you really know what their needs are. Link-tracking feeds back into this – like a half-time locker room pep talk – ensuring the team learns from experience and plays better, game after game. One click payment from within a PDF eBill will have the fans cheering! Update forms keep track of any team-changes. And if you're looking for really flashy footwork, then why not use 'Flash' to slice and dice data and create dynamic user-defined graphs, giving the fans exactly what they want!
Paper turn off scores the winning goal…
To win the game, you need strikers to get you goals! And the goal for any eBilling solution is paper-turn-off, which provides both environmental and financial benefits. Registration-free sign-up and creative adoption strategies are key here. Look to the professional strikers; 97% of customers who start receiving Striata's eBills end up turning off paper – each one like a ball in the back of the net! Now there's a strike rate that even Cristiano Ronaldo would be proud of!
So, while Striata's office football team may never trouble Brazil or Spain on the pitch, it may just be that we have the Ultimate Team for the inaugural eBilling World Cup.
What is your paper turn off 'strike rate'?
Improve the customer experience with secure document delivery today