The Bill-To-Payment Customer Journey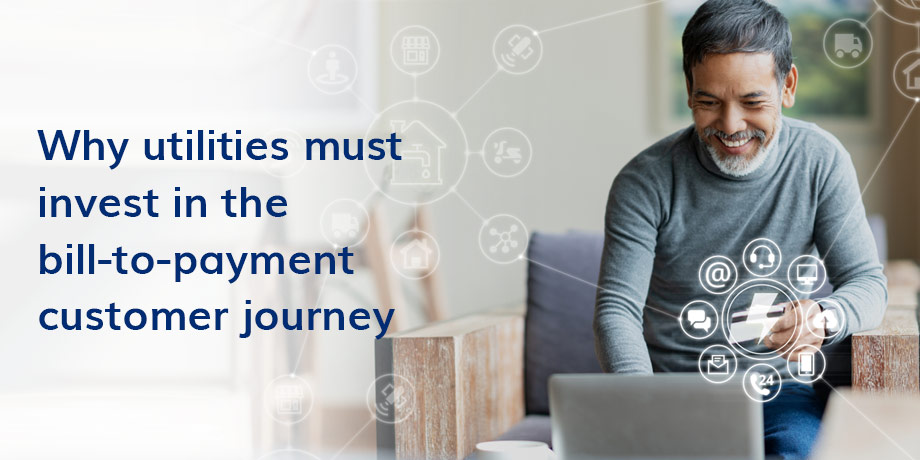 While utility companies have countless projects, upgrades, and initiatives going on behind the scenes of a rapidly evolving industry, for many customers those aspects of their utility are hidden. For these customers, the monthly utility bill is the only regular communication coming from their utility provider, and thus making a payment becomes the only regular interaction they have with them. 
Paying bills is, frankly, not something that brings any customer joy, and it's possibly the only association a customer has with the utility. It makes sense then to prioritize the optimization of the bill-to-payment journey, so the customer experience can be made as positive as possible. 
Are utilities doing enough to enhance the customer experience?
If minimizing the hassle and increasing the ease and convenience of paying that monthly bill is the only positive impression the customer can get from utility companies, are utilities doing enough to make it a good one? How can utilities enhance the customer experience?
According to a 2017 survey by CapGemini, as many as 73% of respondents indicated they'd pay to have better customer service from their utility provider.
Given that increased bills are typically avoided at all costs, a customer's willingness to spend more, just to improve the  service they receive, is quite telling of the state of the wider utility industry today. 
Among the key areas where utilities can and should do more, is through the abilities that digital billing tools offer today:
A 2018 survey by Chartwell, for instance, found that 59% of consumers agreed that utilities should send them their bills by email
While a 2016 Market Strategies study saw that 54% of all residential customers preferred digital communication above any other types
60% of energy consumers, according to an Accenture study, indicated they wanted a simple and useful mobile app from their utility
Customers clearly want to go digital, and the utilities that are resisting or only introducing rudimentary digital tools and not the full gamut of what's possible, are short changing their customers.  
Mapping out the customer journey
Utilities need to put themselves in the shoes of their customers and visualize what a positive customer experience looks like for them – focusing on the pathway their customers take each month. The starting point of this self-evaluation by utilities comes by mapping out the bill-to-payment journey.
The bill-to-payment journey should be a seamless one, but because it is often tackled in a fractured way, it becomes a frustrating and lengthy process. Customers are too often left without useful payment reminders and past-due notices, when sent via the postal service rather than digitally. This results in more payment delays and reduced cash flow for the utility.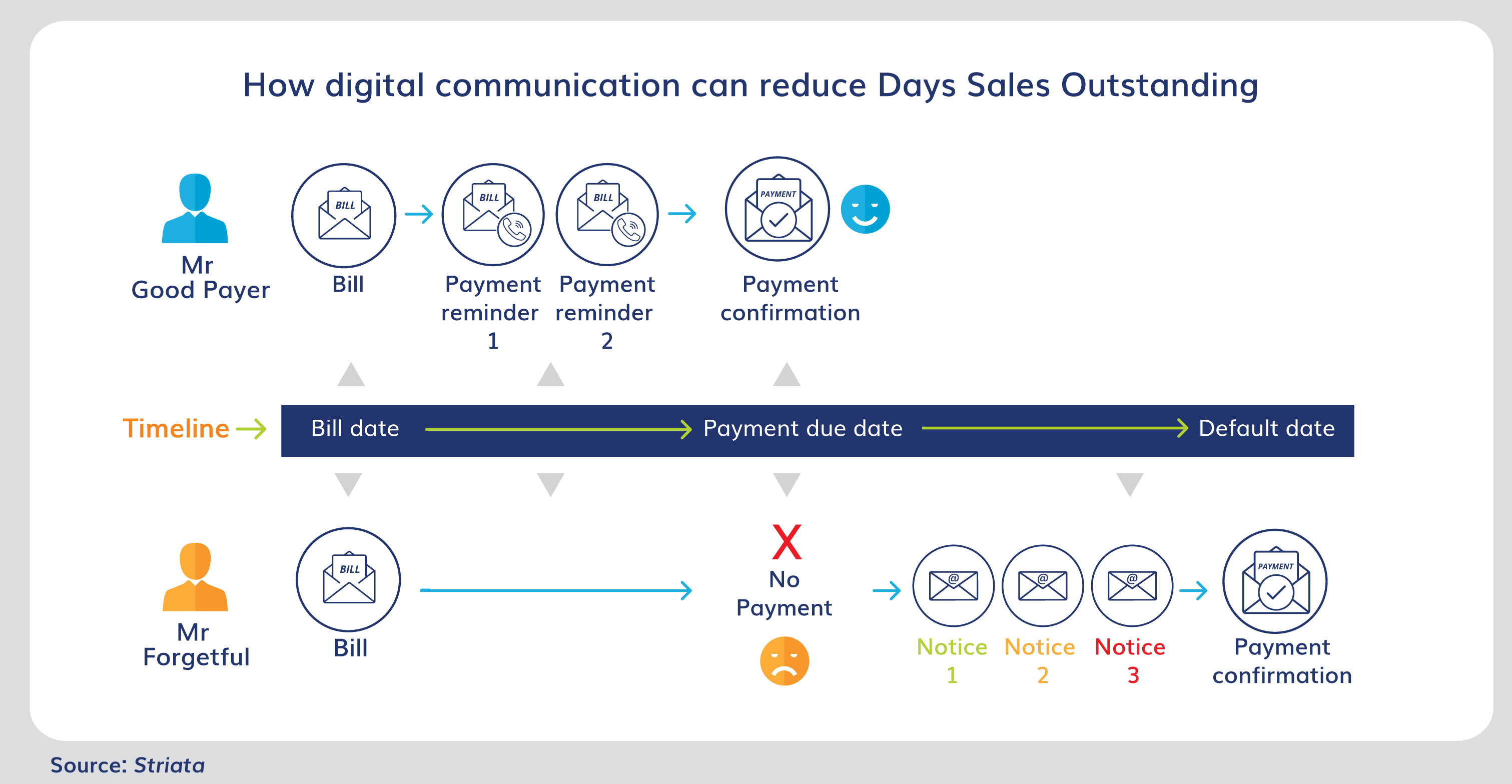 Assessing the state of the utility industry today
While some utilities offer a basic customer portal for customers who want to go paperless, thus saving trees and money, a full digital bill-to-payment journey needs to offer other channels as well – such as an email bill, with the ability to set payment reminders and make a payment directly from the bill.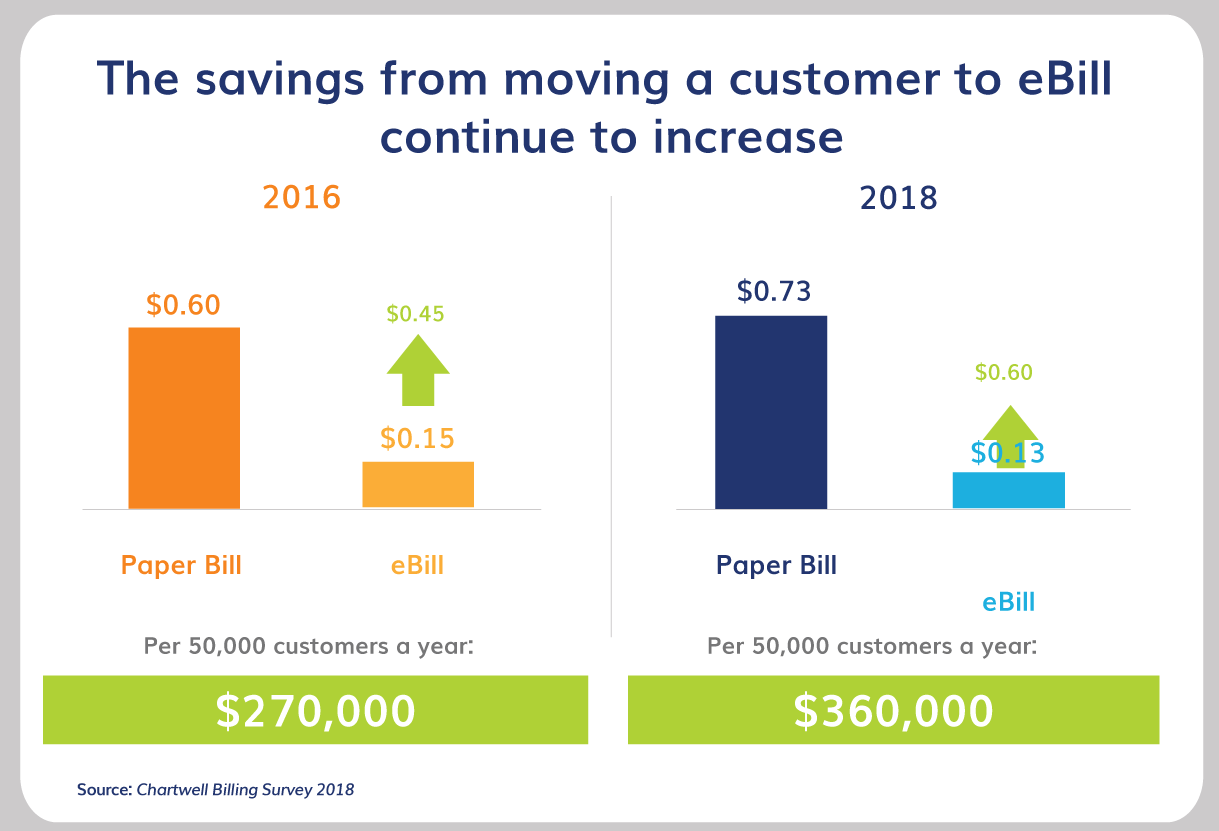 The most customer-friendly and forward-looking digital options will actually also include tools to empower the customer, like hyper-personalization, additional communications, home energy reports based on customer behavior, and more.
When looking across the utility industry today, a 2018 E Source study of 27 utilities found that they all offered customers the ability for recurring bank payments, but only one-third offered recurring credit card or debit card payments online. 
Overall, though, adoption rates are lagging behind offerings. According to an Accenture study, despite the wide breadth of digital tools offered to utility customers, only 27% of them are considered active digital users. The previous E Source study agrees, finding that only about 25% of customers enroll in paperless billing via a portal, with the highest level at a single utility only reaching 41%. 
Despite the tools that are available, utilities are still struggling to get their customers to go digital for billing and payment. 
Utilities can enhance the customer experience by investing in the bill-to-payment customer journey
When assessing the state of customer service and overall customer experiences, utilities must determine whether they see the bill-to-payment customer journey as a key investment area. 
While customer-facing initiatives often include new and exciting strategies, from educating on energy efficiency to providing rebates for certain types of appliances at home, many of these programs can only do so much to win favor from the customer, if they consider the monthly bill-to-payment process arduous and unnecessarily difficult. 
So, for utilities that do identify the value of investment in this digital billing and payment process, the next question to ask is, what are the desired outcomes? How can utilities enhance the customer experience journey?
Digital billing processes can improve customer satisfaction, help the bottom line of the business, build the utility into being a trusted energy advisor rather than just the source of a monthly bill, and more. The ultimate outcomes will dictate the best way for you to reshape your customer experience journey. 
Note also that an improved bill-to-payment customer journey is not just about the goodwill from the customer. Studies have actually measured the correlation between a good bill-to-payment experience and reduced a days sales outstanding (DSO) ratio and thus improved cash flow.  Offering customers one-click payment options on an email bill, for example, can reliably see 50% of payments arrive in three days or sooner. 
Case studies
The proof, as they say, is in the pudding, so where have investments in improved bill-to-payment customer journeys led to business improvements? 
Case Study 1
First consider Utility A, a partner that worked with Striata to improve their paperless billing rate.
By investing in these digital billing tools, Utility A saw a direct result of paperless billing opt-in rates going from 14% to 30% in the first five years, while that number has steadily climbed to 45.02% of their entire customer base.
Reduced paper and mailing costs are, of course, a benefit to the bottom line, but even better is that this streamlined customer billing journey now sees an astounding 57% of customers who pay within the first week of receiving the bill.
---
Case Study 2
Another partner of Striata, let's call it Utility B, took only 10 months to go from 28.4% paperless adoption to 31.2% thanks to investing in the digital bill-to-payment journey.
Recognizing the value, both to the customer and to business operations in increasing cash flow and reducing DSO, Utility B implemented an option that allowed customers to pay directly from the bill via a one-click option. Of all the customers who were provided this one-click payment option, 43.32% chose to pay using this service.
Customers rely on their utilities every day to provide the services they need to operate, but in many ways utilities also rely on their customers to be able to keep operating. 
This relationship is critical, so when utilities invest time and money in the customer's various journeys, prioritizing the ease and availability of digital billing and payment, both customer and utility come out ahead.