Introducing our human resource specialist, Esmari du Plessis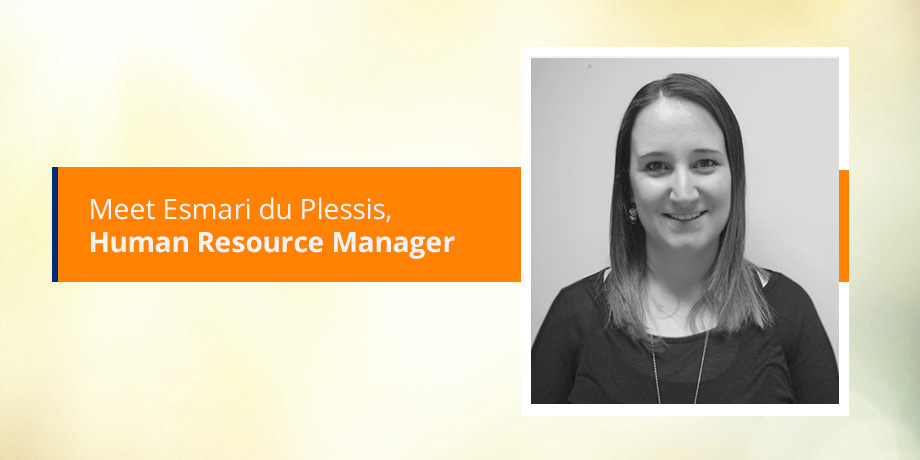 In this post in our blog series where we shine the spotlight on our executive staff members, we introduce you to our human resource specialist, Esmari du Plessis
Esmari enjoys working for a digital company because she says things are always evolving and changing. "People have the opportunity to become even more resourceful based on the multitude of choice that digital technologies will provide." Read on to find out more about Esmari's HR journey and what she enjoys most about working at Striata…
What's your backstory (how did you come to be working for Striata)?
I started my career in recruitment, and within 2 years moved into an HR generalist position in the wholesale sector. I then became a HR business partner at a management consulting organization, which gave me great exposure to different industries: health & public service, technology, resources and products. I have experience in employee relations, professional development, training and the development and implementation of HR strategies.
What do you appreciate most about working at Striata?
Working with people who are great at their jobs and who are seen to be the best in the business. Striata has a fun and energetic culture, yet everyone remains professional – we offer our clients first class services and support.
You work for a digital company, what is it about digital that you are passionate about?
You will never get bored! Things are always evolving and changing, making it it an exciting and challenging environment to work in.
How do you think digital is going to change your life personally in the next 5 years?
I believe it's all about people.As we continue to use technology and contribute to all the available data out there, digital services will expand and radically change the way we work, live and function as a society. Everything we say, touch and do will be connected. People have the opportunity to become even more resourceful based on the multitude of choice that digital technologies will provide.
If you could give your younger self (before you became digitally active) advice on how to behave in the digital world, what would it be?
Make sure to keep yourself up to date with all the trends and changes in your job function and industry.