Profile of a future digital leader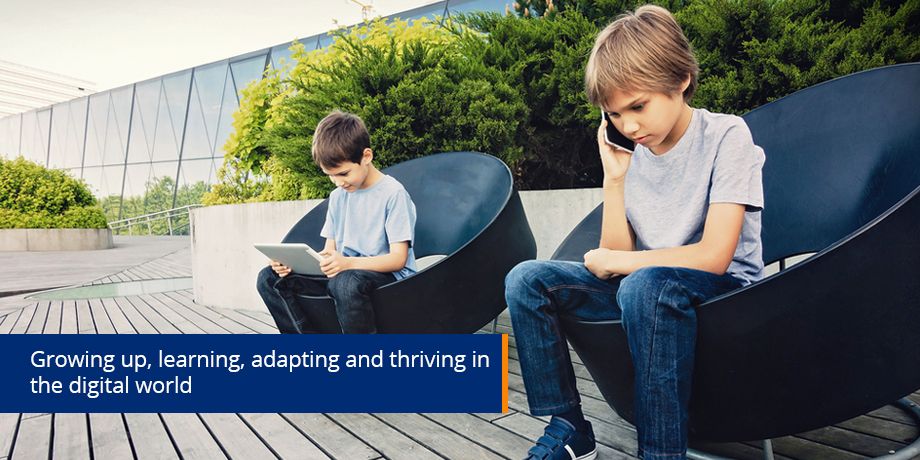 The world has become an exciting place, particularly in the digital space. We are fast approaching the 4th industrial revolution, where artificial intelligence, machine cognitive learning, darkweb, chatbots, spybots and point of singularity are becoming day to day terminologies. So, how do we know if the children of today are equipped with the necessary skills to adapt and thrive in the digital world? How do we prepare them to use these technologies with the right level of digital intelligence to become responsible digital citizens in our hyper-connected world?
Growing up, learning, adapting and thriving in the digital world – meet Tanmay Bakshi….
Ever heard of Tanmay Bakshi? He is a computer programmer extraordinaire – algorithm-ist and cognitive developer, with a passion for creating programs using artificial intelligence and cognitive development, with the primary purpose to augment human lives – in particular, humans with special needs. Read the Boo story.
What makes this a truly remarkable story is that Tanmay Bakshi is only 13 years old! Here is evidence of a child growing up, learning, adapting and thriving in the digital world.
Tanmay is an exceptional teenager. He started coding at the age of 5! When he was 9 years old, he developed his first IOS app to aid children (including himself) to improve mathematics skills in a gamified way. At the age of 12 year, he was the youngest IBM Watson Programmer in the world. He is passionate about sharing his knowledge through his very own YouTube channel.
Tanmay's achievements at such a young age have catapulted him into the talk circuit – he's addressing crowds as a keynote speaker on Ted X, OpenSource Summit, NASSCOM Big Data & Analytics Summit, and many others. He has also authored a book about IOS App programming for kids called 'Hello Swift'.
Opportunities for digital natives in a hyper connected world
Children born into the digital world are exposed to technology even before they learn to read, write and count (who hasn't used the iPad as a babysitter?). Under the right circumstances, kids can learn to express creativity within programming – this is what will drive entrepreneurship in the coming age.
In this hyper connected world, digital natives have immediate access to knowledge and platforms that aid development, at a fraction of the price it costs our generation. This phenomenon provides the very real opportunity to imagine, research, build and execute the products and services of the future.
As in Tanmay's case, young digital citizens can enable their own futures, by creating new opportunities, innovative products and services and jobs that previous generations could not even begin to envisage. Inter-connectedness also provides the ability to learn collectively and collaboratively by sharing knowledge freely, using digital platforms.
Tanmay is a rather unique example of youth embracing technology at an early age.
Digital intelligence – defining the leaders of tomorrow
Many kids will not have the resources to be as successful as Tanmay, but it remains vitally important that we help them focus on developing digital intelligence.
According to the DQ Institute, digital intelligence is the sum of technical, mental and social competencies essential to navigating and succeeding in the digital world. It encompasses the knowledge, skills, attitudes and values that are needed to thrive as responsible members of the hyper-connected environment we live in. These abilities are rooted in the human values of integrity, respect and empathy – which enable the wise and responsible use of technology – an attribute which will define the leaders of tomorrow.
DQ Institute has defined three levels of DQ: Citizenship, Creativity, and Entrepreneurship.
Digital Citizenship is the ability to use digital technology and media in safe, responsible and effective ways
Digital Creativity is the ability to become part of the digital ecosystem by co-creating new content and turning ideas into reality, using digital tools
Digital Entrepreneurship is the ability to use digital technologies to solve global challenges and create new opportunities
Digital leaders will be people who have strong identities and positive values, are masters of technology rather than simply passive consumers, and who will be capable of creating new digital solutions for a better future. Like Tanmay Bakshi.