Communication is the key to successful digital transformation in financial services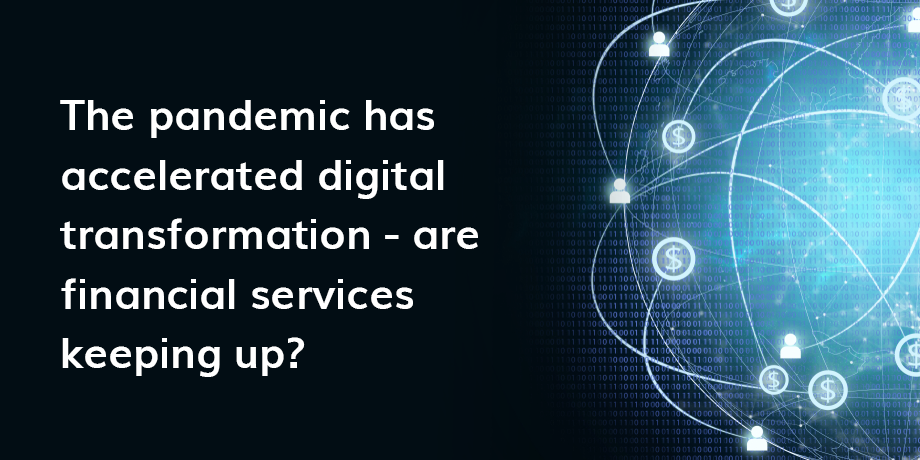 The coronavirus pandemic has accelerated digital transformation in every sector – everything from schools to banks to manufacturing facilities have had to adapt to a new way of thinking and working.
McKinsey reported in May that the world "vaulted five years forward in consumer and business digital adoption in around eight weeks".
The financial services sector has been affected too. Slow to transform, COVID-19 has made the digital transformation in financial services a critical factor.
More than ever, banks need to catch up with fintechs. COVID is exposing the cost and inefficiencies in many financial services structures. This will force internal process changes once the pandemic has passed. In the meantime, financial services companies need to partner with fintechs to deliver new products and services, and better customer experiences.
With customers either unwilling or unable to visit branches, financial services companies have the opportunity to leverage digital channels to meet customers where they are most comfortable, in this new, contactless environment.
How the pandemic has brought customer experience to the fore
Making things as easy for customers as possible is critical, and multichannel engagement is essential to achieving this. Engaging customers effectively in a new world that brings with it much fear and uncertainty, is key to building trust, loyalty and ultimately, a good customer experience.
People are naturally resistant to change and the pandemic has undoubtedly thrown everyone out of their comfort zone, forcing them to switch from physical to remote and digital interactions – whether it be for work, shopping, banking, etc.
This means organizations have to consider customers who, pre-pandemic either resisted or seldom utilized digital options – it's critical that these customers now get enough support and assistance to aid them with this 'forced' transition.
"In normal times, customer experience in banking is about making customers happy—with the result that they are more loyal, use products more, and cost less to serve. In the context of COVID-19, superior customer experience means clarity and transparency, support for digital tools with which many customers are still unfamiliar, and new products and services for customers in distress"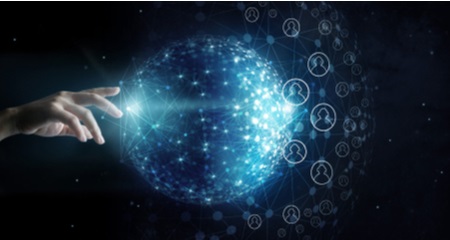 Customer Journey Messaging
Enhance your customer journey through digital messaging. Download the brochure
In addition:
Build your technology capabilities to enable you to be more intelligent about responding to your customers' needs.
Utilize technologies like AI and data analytics to enable this, and help you recognize and prepare for new risks.
Take your customers with you on your journey. Customer demand is driving digital transformation, but not all customers are equally technology savvy. Organizations will need to educate customers to enable them to get the best out of digital channels.
Digital communication ties these critical digital transformation elements together
Digital communication is also what will enable the greatest degree of success of digital transformation initiatives.
Driving customers to digital channels protects them from the risks of using physical ones, something that needs to be strongly and clearly communicated. Likewise, the precautions in place at physical locations and changes like opening hours, special queues for the elderly or vulnerable and so on, need to be communicated, regularly, across multiple channels.
In the longer term, digital communication is what will link clients to their financial advisors, through whichever channel the customer prefers. Financial services companies need to keep their regulatory obligations and compliance in mind as they transition to these channels more fully.
How financial services companies respond to COVID-19 and embrace the resultant transformation to digital, will have a lasting impact not only on their own success but their customers communication will be key in driving this.