Break those bad eating habits at work - Post 5: #WorkLifeBalance blog series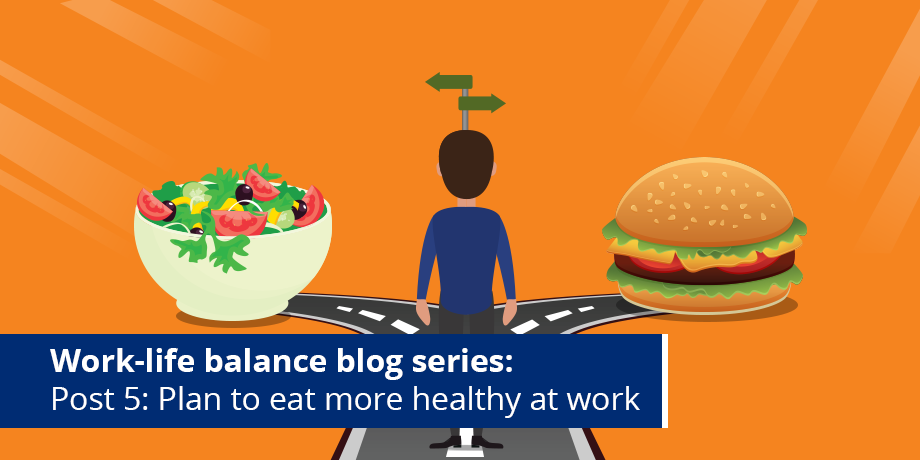 As I may have mentioned in my previous post, I used to literally live over the road from McDonald's. Even though there are fast food outlets in South Africa, where I grew up, there is just something special about eating an American Big Mac (I now live in Florida) that is more satisfying. And eat them I did … almost every day …
My cue that something had to change was when the McD's cashiers started greeting me by name…
I initially tried making my own meals at home, but my lack of cooking skills meant I ended up making quick and easy dishes – grilled cheese, pasta, hot dogs – that were no healthier than the fast food options.
My eating plan was still devoid of fruit and vegetables and the contents of my fridge became alarmingly reminiscent of a fast food joint. Which is especially dangerous when you work from home.
Do we eat fast food because we live in such a fast-paced world?
When I take my kids to school in the morning, the drive throughs at various fast food outlets have dozens of cars queuing to pick up donuts and sugar-loaded coffee concoctions. It's the same scenario on the way home.
High convenience and low cost makes eating like this, way too easy, but it doesn't do our bodies or brains any good.
Even when I used to work at the office, my daily walk in the afternoon typically involved buying a soda and a chocolate bar. The quick energy boost helped me get through to the end of the day.
Office workers live a sedentary lifestyle – a poor diet on top of that, contributes to high risk factors, such as heart disease and diabetes. To compound this, foods high in sugar and complex carbohydrates tend to give us energy spikes that leave us lethargic later in the day, which means more sugar or caffeine to keep going. And so, the bad food cycle continues. Eating habits at work need to be changed …
It's all about moderation and making smart decisions
Prepping your own healthy meals, incorporating vegetables and lean protein, really doesn't take that long. Have a look and perhaps try out some of these meals. Spending an hour on a Sunday to prepare the week's lunches will not only save time, it also means less food waste, which is good for the environment and your wallet.
Here are some tips to help you break out of the fast food habit and eat more healthy
Prep meals ahead of time, whether it's at the beginning of the week or once a day.
Make sure that your diet is balanced and include lots of vegetables
Have healthy snacks available – a handful of nuts and a glass of water is preferable to candy and soda.
Treat yourself from time to time, but don't let the occasional treat turn into a bad habit.
I hope I have given you some good 'food for thought' – put those thoughts into action and start planning for tomorrow's (healthy) lunchbox today!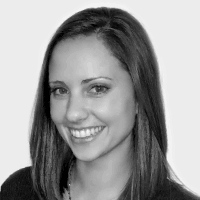 Alyssa Heede
Striatan
"For lunch I make a big stack of PBJs and pop them in the freezer for my son and husband. For my own lunch I try to make a soup for the week or have lots of pre-cut veggies in the fridge to throw a quick salad together. If my weekend allows, I like to make a big batch of baby food for my little guy, but if not, I load up on store bought baby food and use the opportunity to introduce new foods I may not normally have access to in the winter in NJ.
For dinner, I try to plan out a week in advance and do one big trip to the store. Lately, I have been grabbing vacuum-packed marinated meats from Trader Joe's and pairing them with roasted broccoli or stir-fried green beans and some frozen brown rice. If the vegetable I plan for dinner is a salad, I pop some Dr Praeger's spinach nuggets in the oven for my picky 5 year old."
Did you enjoy the read? Then be sure to subscribe to our blog to receive more great posts from our expert bloggers.
Here is the full #WorkLifeBalance blog post series …