Banks - this is what you need to do to attract Millennial customers...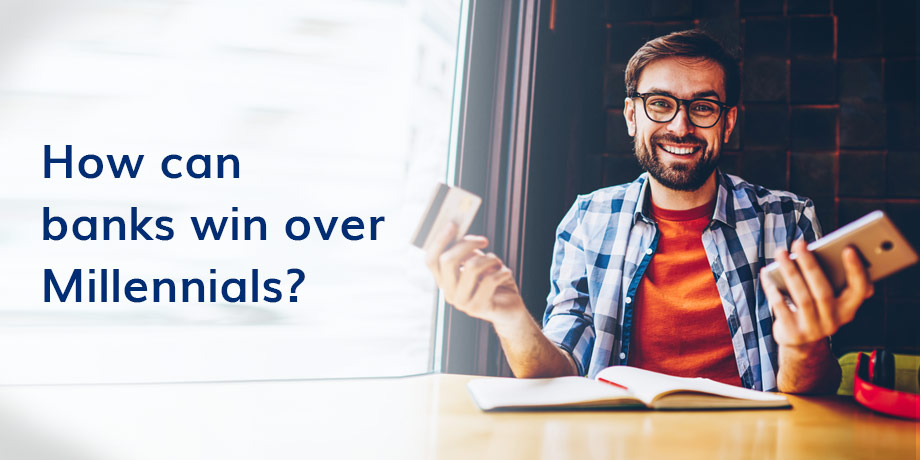 Millennials are the most valuable demographic group in the UK. And they're hating on the big banks. Of the 13 million Millennials in the UK, almost half don't have a credit card, and 93 percent of those don't want one, says YouGov.
Forbes's take is that Millennials, "are lost at sea when it comes to managing their personal finances, with 34 percent reporting they are unsatisfied with their current financial situation, and over 60 percent burdened by debt." But, while they may need big banks, they don't like them. In fact, says Forbes, Millennials ranked four of the leading banks as a 'least loved brand'.
According to Financial Brand, in 2014/2015 Millennials overtook baby boomers to become the most influential group globally in terms of earnings, spending, and assets. Soon, Financial Brand says, their total spending will reach $10 trillion, and their total capital will be $59 trillion, including assets inherited from their parents.
All of which adds up to a problem for the banks. Millennials expect a level of personalization and digital engagement that the big banks aren't delivering. Their reluctance to change how they engage is alienating their future customers. While they may have a loyal base from the older generations now, they need to plan ahead for when that base has passed on. Ultimately, banks need to win over Millennials to secure their future success.
Younger generations – Millennials and Gen Z – want digital, personalized and interactive experiences. If they're not getting that from their bank, they will look for that level of service elsewhere.
As Forbes notes, "Because banks fail to cater to the Millennial audience with personalized, differentiated messaging (and refuse to engage through their preferred channels) it's no wonder that brand loyalty is low – with 53 percent of Millennials believing their bank doesn't offer anything different than other banks."
Millennials and Gen Z are mobile. The banks that recognize and capitalize on this, are the ones that will win out. But, ditching the branch network is not the answer – younger generations like to know that a branch is there if they need it.
How can banks win over Millennials?
The smart banks will put their money on digital initiatives today, that will yield rewards in the long term.
Mobile matters – Millennials and Gen Z are facing big life events, as Forbes notes, which means they need financial advice. This gives banks an opportunity to build trusted advisor relationships with them. But, they need to take the first step and go to where their customers are – their mobile phones.
Get personal – Personalization as a trend isn't going to go away, and banks need to invest in technology like AI and data analytics.To build relationships with their customers, banks need to understand who they are and what they want. To do that, they need data and the tools that provide this insight.
Digitize – The younger the customer, the more they prefer to communicate using digital channels, says Financial Brands. Mobile apps need to allow Millennials and Gen Z to solve their own problems.
The information they need should be easy to find. And channels must include content that is relevant to and resonates with them. The days of the big bang, one message ad campaigns are over. If you're not designing your experience around the customer, you will lose that customer.
Tailor the branch experience – Younger generations don't want to go into the branch to have every little thing solved by a human. But, they do want the branch to be there if they need it. Fewer than half of Millennial respondents, aged between 18 to 34, said they'd consider moving their accounts to a digital-only institution, according to January 2019 data from Marqeta.
Banks that want to win the hearts and minds of younger generations need to invest in digital (mobile) channels that resonate with their audiences. These channels must be supported by a branch network that is tailored to their needs and preferences.
Communications must be transparent and promote understanding. This is of particular importance to Millennials, who are happy to share their data if it will bring higher levels of service from an institution and who expect their service providers to share their values – making the world a better place for future generations.