Understanding the value of digital transformation
Published on 14 Jul 2020
If your organization is not yet on a journey towards full digital maturity, it will not only lose out on the value digital transformation brings but also its competitiveness in today's dynamic digital market.
We have selected three articles that explore the value of digital transformation. Read about the link between digital maturity and financial performance, and learn how top companies are managing 'successful tech-enabled transformations'.
We conclude with some valuable advice from Elizabeth Stephen, who reminds companies to focus on the customer and their needs when transforming digitally. And how a digital communication maturity model is key to mapping the next steps in the digital transformation of an organization's business's communication strategy.
Looking for a way to kickstart your digital transformation journey? Use your customer communications as the catalyst - keen to know more?
New research shows that the higher an organization ranks for digital maturity, the higher its revenue growth and profits, regardless of the industry in which it operates. This is the main finding from researchers who questioned 400 leaders about 16 characteristics of their business.
The most digitally mature organizations displayed four characteristics associated with financial performance: a clear vision and dedicated leadership, engaged employees who are intrinsically motivated, an ability to leverage data for insights and convenient and effortless digital interactions.
The article notes that digital technology is not a cost center, but rather a driver of stronger margins and productivity. Organizations need to understand where they are in their digital journey – this will enable them to focus on the specific elements/characteristics that will drive revenue and fast track their transformation efforts. The research paper (shorter version) is available for download – while access to the full report (link is in the free version) requires registration. 
Publisher: FEI
Access: Public 
Download: Download research report (shorter version: free, longer version: requires registration)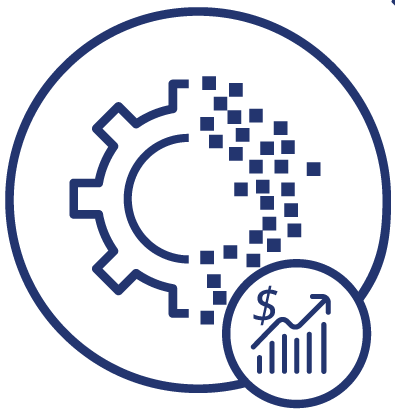 This article provides an overview of a digital transformation survey undertaken by Deloitte which further investigates seven "digital pivots" identified in previous research, that are driving digital maturity and ultimately superior financial performance
The digital pivots referred to in the survey are the "coordinated integration of technology-related assets and capabilities" across the organization, namely: flexible, secure infrastructure; data mastery; digitally savvy open talent networks; ecosystem engagement; intelligent workflows; unified customer experience and business model adaptability. It is recommended that, in order to achieve higher levels of digital maturity, investment should be spread across all seven digital pivots. 
The survey provides evidence that investment in digital transformation is growing and that digital maturity is driving both growth and innovation. It's noted that digital maturity "enables improvements in efficiency, revenue growth, product/service quality, customer satisfaction, and employee engagement" – all of which contribute to better financial performance. There are a few interesting stats and insights – read further to learn more.  
Publisher: Deloitte
Access: Public
Download: None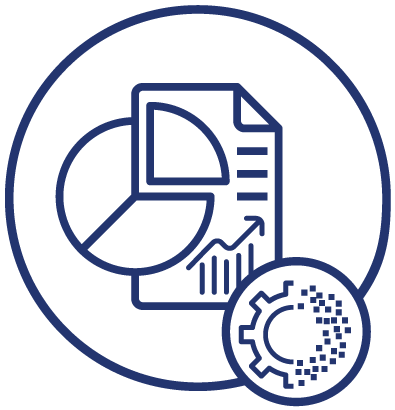 A very interesting article by McKinsey that gives insight into how advanced digital technology is shaping new organizational strategies and operating models, ultimately helping generate more value.
McKinsey has identified six key areas that can help senior executives manage and achieve  'successful tech-enabled transformations.' They are: "digital strategy: the bold pursuit of digital's value, talent: assembling a digital workforce, agility: how learning speeds delivery, analytics: enabling data to guide decisions, technology: an evolving role for IT and operations: transforming processes with technology." 
The content is laid out in an easily digestible format, divided into sections based on the six key areas of focus. Each section provides a nice overview of how top-performing companies are addressing that element, along with relevant stats (represented graphically) and links to additional resources (articles).
It's clear that to achieve successful tech-enabled transformations, executives need to reassess and revive every facet of their organization. Read further to learn more about the six elements of successful tech-enabled transformations.
A comment from our digital communication expert:
"The success of a digital transformation strategy means keeping customer needs at the center, involving customers in the design of new communication journeys, and measuring the right outcomes.
Often, the idea of embarking on a digital transformation journey is a daunting one. It's a massive undertaking, and it's hard to know where to start.
This is when a digital communication maturity benchmarking exercise is useful – it focuses the team's attention on customer interactions, rather than business processes. 
Getting the communication touchpoints in the customer journey right, means understanding how customers engage and how they feel when interacting with the company. It also involves designing journeys that speak directly to what customers want.
Our digital communication maturity models provide a framework to help you understand where your organization is on the maturity scale, and to map the next steps in the digital transformation of your business's communication strategy."