Exploring the current digital shift in SA's insurance industry
Published on 01 Feb 2021
Insurance organizations have been treading the path towards digital transformation for a while now, but their stroll recently became a sprint, as the pandemic accelerated the shift towards digital. 
We reviewed three articles that explore the current digital shift in insurance, with a specific focus on Africa and South Africa. Read further to learn which common digital transformation characteristics helped insurance organizations achieve more success during the pandemic, the current state of the African insurance market and how changing customer expectations are driving transformation in the insurance sector.
Ross Sibbald also gives great insight into the value of digital customer communication in today's times of crisis. 
We will help your insurance organization leverage digital customer communication technology to ensure a great customer experience in 2021 and beyond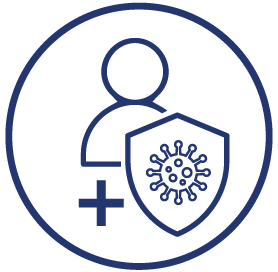 "The pandemic has sparked a fundamental shift in consumer demand and buying behaviour, requiring new digital assets like seamless onboarding, with robust identity verification at point of contact." – New research from TransUnion on the performance of insurers.
This same research shows that "heavily intermediated and non digitally transformed insurers" were hardest hit during the pandemic. It also revealed that while quote volumes plateaued in the UK, they decreased in both South Africa and India.  To investigate why this happened the authors look at how insurance is sold in the different regions, followed by the distribution channel – read the article to learn more.
Looking at the volumes at the client level, it is noted that organisations who had more success during the pandemic had the following three digital transformation characteristics in common:  Differentiated, digital distribution, quote and bind online and digital policy servicing.
Read further to learn more about how the shift in consumer behavior is impacting the insurance industry and the importance of verifying personal and digital identities, as digital onboarding becomes more commonplace.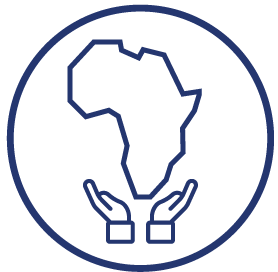 According to this article, South Africa has been positioned as the "second-fastest-growing region for insurance globally" this can be attributed to steady economic growth in other countries and a "largely underdeveloped insurance sector." However, as with most industries across the globe, South Africa's insurance sector has been hit hard by the pandemic. 
In this article you will read about the current state of the African insurance market as well as the trends shaping it. And the authors have identified "five strategic considerations that  can help guide insurance companies on their journey to success." 
Read the article to learn more about these five  imperatives, which are : Choose expansion countries wisely, focusing on cities, target unique customer segments and needs, while leveraging the power of partnerships, Focus on digital and digital-enablement of the agent to increase reach and productivity, Collaborate with governments and regulatory bodies to help shape and reform the agenda, Build capabilities to unleash Africa's talent.
Publisher: McKinsey
Access: Public
Download: None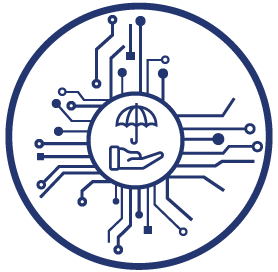 To remain competitive in today's digital environment, organisations in all industries, including insurance must embrace innovation. This article emphasises the need for insurers to make the digital policyholder journey a key focus.
It is noted that policyholders in mature markets require fast and easy online access, while those in developing markets want 'mobile straight-through processing,' along with cover options that are easy to understand.  However, insurers still working with legacy technology will find it difficult to meet the evolving digital needs of their customers. 
Insurers are prompted to answer a couple of questions in order to establish how easily they can either replace or integrate their current legacy technology with more agile solutions. It is mentioned that a modernisation roadmap should be in place, before attempting to switch to digital processes.
Managing the customer journey while cutting costs is key in today's environment. We read about the value of data integration and analysis in gaining more insight into customer behavior,  so their requirements can be met.  Read further to learn more about the benefits digitalisation and modernisation in insurance
Why insurers need to leverage digital customer communication 
Customer communication became a higher priority than ever before, as companies around the globe realized how severely the crisis would impact their operations. 
Unlike many companies, however, customers were also communicating with their insurance companies more than ever. Whether they were trying to organize payment holidays or claim for business interruption, insurers suddenly found themselves talking to customers beyond billing and policy updates.
Those who communicated best understood that they had to reach their customers as quickly as possible on the most relevant channels. They also understood the value of including personalization and empathy in their customer communications.
Insurers must also ensure that they're maximizing the kinds of technology that improve the customer experience, especially when it comes to customer communication.
Artificial intelligence (AI), for example, can improve customer experience through the analysis of data on hand in order to decide the next message that is best suited to each customer – based on actions taken with the insurer or changes in life-stages that shift their needs. 
Machine learning (ML), meanwhile, can help decide which content is suited to a customer based on data on hand, such as past behavior, demographics and location, making it easier to deliver truly hyper-personalized communication.
Conditions aren't going to get any easier for insurers in the coming months, with the economy likely to take years to recover. They, therefore, need to build on the good customer communication habits they established in the wake of COVID-19 and create an even better customer experience.