How insurers can improve customer experience (CX)
Published on 10 Sep 2020
In a world that is transforming digitally and fast, to remain relevant and competitive, insurers must use digital technologies to improve customer engagement and ultimately enhance the customer experience (CX).
We have selected three articles that discuss how to improve CX in insurance, which includes how insurers can use AI to drive CX and what CX interventions they can use to effectively engage the 'now' generation. 
Elizabeth Stephen concludes with great advice on how AI-powered customer communications can improve CX in insurance.
We can support your CX initiatives by helping you digitally transform your insurance customer communications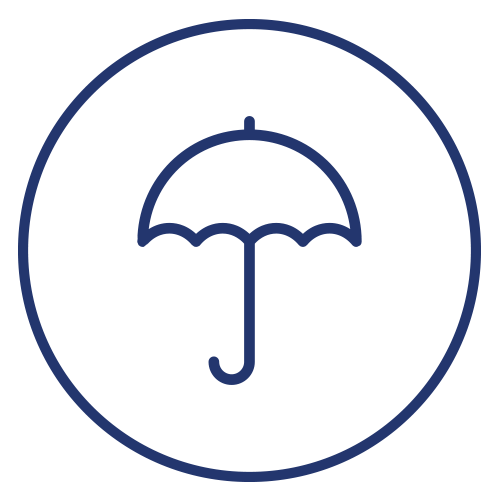 "To make sustainable CX gains, insurers must become more rigorous in identifying where customers struggle, by leveraging research and insights,"– Forrester
According to Forrester, effectiveness, ease and emotion influence the quality of customer experience (CX) in insurance, which infers that customers want "both digital and human access." The same research shows that customer service is a key driver of CX and that CX differs in the various insurance market segments 
"In today's highly competitive marketplace, delivering best-in-class customer experiences is more important than ever," says Brooks Tingle, CEO of John Hancock Insurance. However, he notes that insurers still struggle to deliver the experiences customers want and there is very little contact with customers once the policy is active. Traditionally insurance processes, such as acquiring life insurance, are cumbersome and lengthy, so insurers are looking to digitize some processes, like claims, to improve customer service and ultimately CX.
The article also includes a comment by Clark Wooten, group vice president of insurance services at Acxiom, who stresses the importance of using martech to meet customer expectations of "seamless, omnichannel and highly personalized experiences," but Wooten says that these efforts are hampered by "organizational and industry obstacles, including data silos and evolving data privacy policies."
While Oliver Börner, principal business solutions manager for global customer intelligence at SAS says that "More than 90 percent of insurers worldwide do not communicate with their customers even once a year; 20 to 40 percent of their customer base will not receive a single communication all year."  Börner says insurers need to focus more on customer service and less on sales. Read further to learn more.
Publisher: CMS Wire
Access: Public
Download: None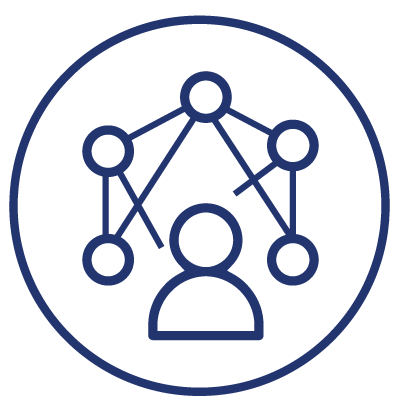 This article highlights the fact that consumers want streamlined experiences across all touchpoints in an insurance organization. And notes that Artificial Intelligence (AI) will allow insurers to meet this expectation by enabling them to incorporate more accurate information into various policy service processes, while also streamlining their experiences.
In this article you will learn how to improve CX in insurance, which includes various ways AI can be used, across different channels to engage customers effectively and ultimately enhance their insurance experience, they are listed as follows:
Taking AI from cold intelligence to empathy: meaning organizations need to be empathetic and ensure all interactions they have with customers are personalized. This can be done using emotional intelligence algorithms. 
Consumers want to reclaim control of their data: New data privacy regulations like GDPR in Europe and CCPA in California, are giving customers control over their data. They will soon realize the benefits of having AI utilize their data to better serve their insurance needs.
The future of real-time interaction management: Real-Time Interaction Management (RTIM) enhances customer engagement and ultimately market competitiveness.
New roles will emerge to connect AI to the end value: Here, the emergence of "customer advocate roles such as customer value officers" is discussed.
AI transparency will permeate customer engagement: It is stressed that insurers will need to be more transparent in how they are using AI to deliver recommendations.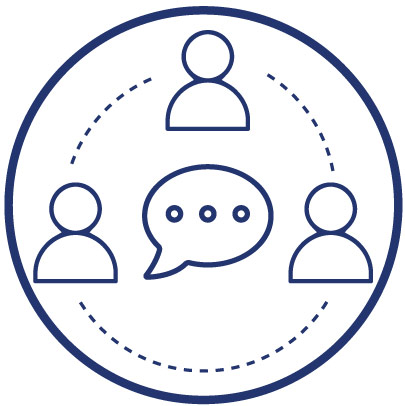 "81% of companies expect CX to be the key battleground in the race for market dominance. Meanwhile, a McKinsey study shows that a whopping 70% of consumers base their opinion of a business on the quality of its CX."
The 'now' generation expects the same experience from their insurance provider, as they are getting from other digital service providers and so, to remain competitive, it is noted that insurance organizations "must focus on delivering CX in more intuitive and innovative ways."
In this article, you will learn why CX should be a key consideration for the insurance industry today.  As well as how the key drivers of CX, namely digitization and automation aid in streamlining the claims process. And read more about the nine CX interventions an insurance organization can implement today, namely:
Move from Paper to Digital Documentation
Move to eForms to Shorten Sales Cycles & Improve Closure Rates
Eliminate Time-consuming, Frustrating Errors with eForms
Reduce Customer Rework, Legal & Compliance Issues with eSignatures
Increase Customer Satisfaction by Completing Processes in RealTime
Go Digital to Speedup Binding Cycles/Time To Commission Payout
Improved CX is a win for Business Productivity Too
Eliminate Misunderstanding Risk & Frustration: Ensure Customer Get Coverage they Want
Offer Unparalleled Convenience
Publisher: Lightico
Access: Public
Download: None
How to improve CX in insurance with AI-powered customer communications
"The insurance industry has traditionally been slow to adopt new technologies, outside of process improvement. Rather than innovating in the customer experience sphere, insurers have typically waited to see what works in other industries first. But, in a world where customer adoption of technological change is happening faster than ever, insurers simply cannot afford to maintain that position. Doing so means the risk of not meeting customer expectations, who expect the experience they've become accustomed to with other service providers.
The bottom line is that insurers need to invest heavily in technologies that improve customer experiences, such as Artificial Intelligence (AI) and Machine Learning (ML). Insurers have done well in implementing these technologies for operational efficiencies and are perfectly primed to incorporate them within their customer communications
A shift in customer engagement expectations is driving the need to adapt to these new technologies for customer communication. 
Today, insurance customers want to hear from and be able to interact with their insurer, using their preferred communication channel. Whether the communication customers receive from their insurer is marketing or service-based, they expect it to be highly personalized – from content to pricing and of course easy to respond to. Additionally, it should be seamless across channels and consistent in its message. 
Communication can fundamentally be improved using AI processes and the data produced can drive customer action. Moving forward, communication will be hyper-personalized – merging the rich data available within insurers with AI and ML technologies…all with the aim of creating rich relationships and customers for life.
Any insurer that manages to implement this kind of AI-driven continuous communication will achieve a competitive advantage through good customer experience."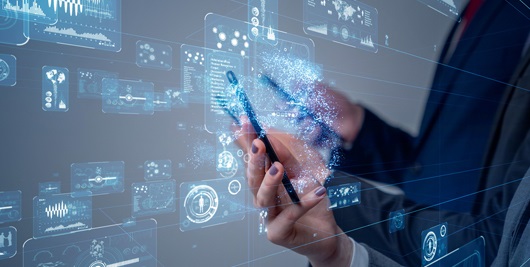 Get our white paper for insight into how insurers can use AI-powered customer communications to boost customer experience