The changing competitive landscape
When it comes to technology adoption, insurance companies tend to watch and learn. Meanwhile, other industries are way ahead on their digital transformation journeys.
You might be wondering which industries are at the forefront of digital maturity.
This McKinsey study measures an organization's digital maturity across 4 key dimensions. These are strategy, culture, organization, and capabilities. The graph shows the insurance sector behind retail and technology, but ahead of the global average.
Previous studies from McKinsey show the insurance sector lagging in digital transformation.  But it moves up the rankings to overtake the banking and transport & logistics sectors to rate in the top 5 in 2018.
The insurance industry's digital maturity is progressing.
Various industry scores according to McKinsey's Digital Quotient (out of 100)
Digital leader (top score)

Retail

Travel and hospitality

Technology, telecommunications, media

Insurance (+3 increase over previous year)

Transport and logistics

Banking

Global average

Consumer goods

Automotive

Pharmaceutical and medical products

Industries
Note: Total DQ score is calculated on a scale of 0 – 100 as the average of the four dimension scores. Therefore, culture, strategy, capabilities, and organization have the same weight in the calculation of the total DQ score. To calculate a dimension score, we average the score of the management practices that pertain to that dimension. – McKinsey&Company
Consumers are changing too
Meanwhile, consumer behavior when it comes to insurance products is changing. In the past, insurance customers accepted a delayed response. They were happy with a fair price and an acceptable level of service.
But here's the kicker:
Innovation in other industries has exposed consumers to a level of customer experience they now expect across the board. They want personalized products and services. They want relevant, easy to understand and contextual information. And they want services to be available at any time, via the channel they choose.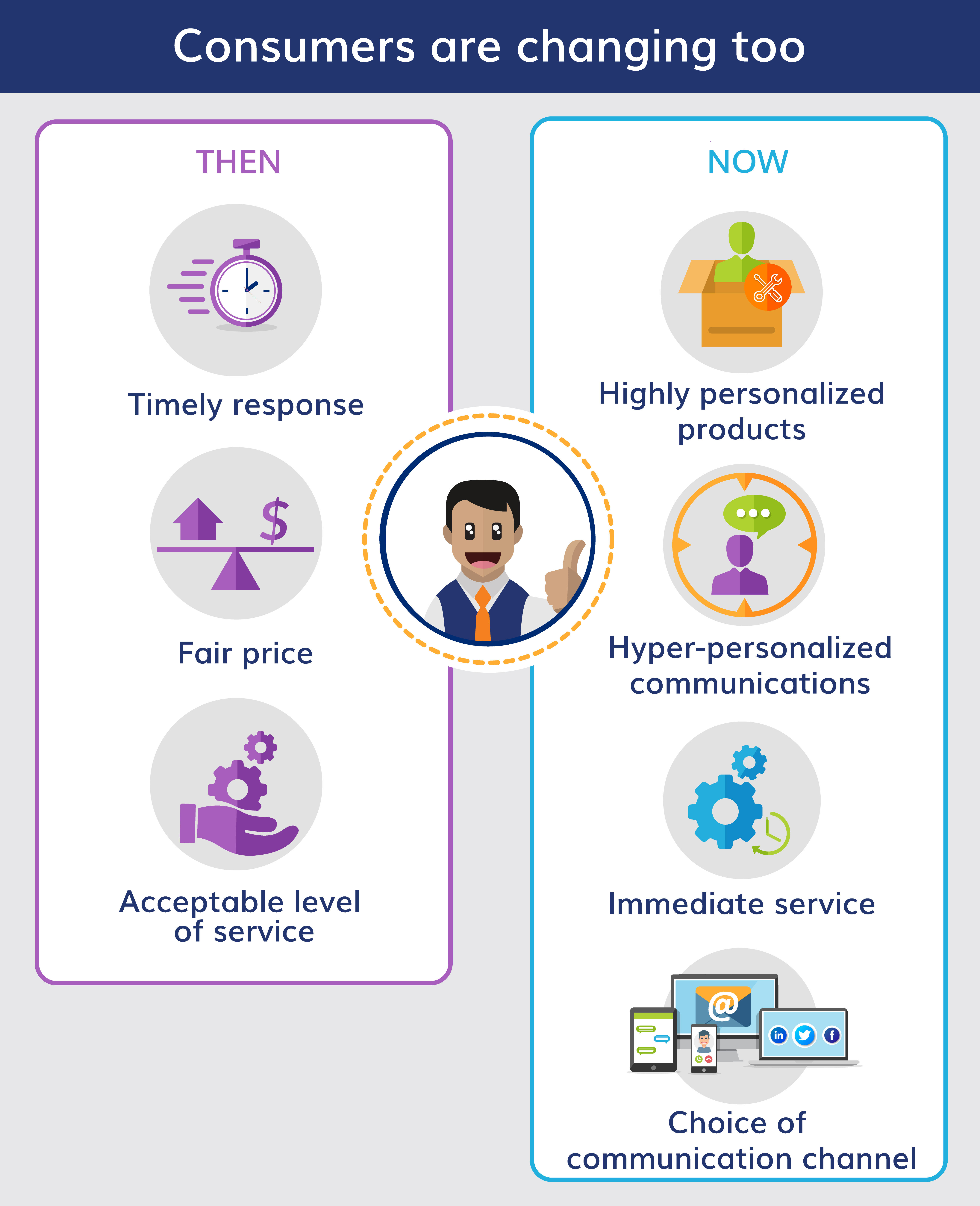 Insurance customers want a customer experience similar to what they get from the best brands, across any industry, such as:
Cross-channel personalized experiences
Seamless, consistent and connected journeys
Accuracy, protection and privacy of personal data
Interaction where, when and how they want
Value exchanges above and beyond
Real-time interactions and responses
What is artificial intelligence?
Firstly, let's differentiate between artificial intelligence and machine learning. These two concepts are often lumped together and viewed as equivalent or interchangeable. Artificial Intelligence (AI)
Enabling computers to apply reasoning by mimicking human thought processes. Machine Learning (ML)
A subset of AI in which machines are able to improve at tasks with experience. Deep Learning (DL)
A subset of ML in which artificial neural networks adapt and learn from vast amounts of data.
How can AI Improve Customer Communication
AI improves customer communication through the analysis of data on hand – such as past behavior, demographics, psychographics and location – in order to decide the next message that is best suited to each customer. AI technology assists in predicting user behavior and determining which content, based on that prediction, will most likely prompt the next best action by the user.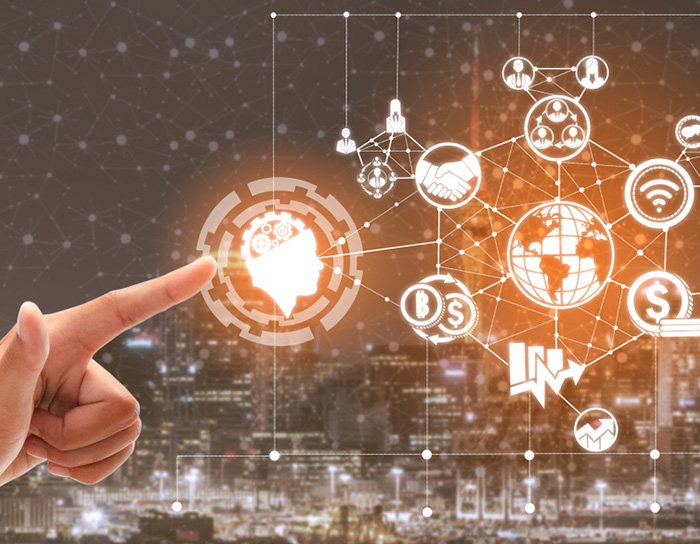 This article posted by experts from the Forbes Communications Council gives 17 real world applications on how AI can be applied to marketing and communications. From basic operational efficiencies to highly personalized customer experiences – AI will permeate every facet of engaging and servicing customers.
Artificial intelligence in digital communication
As digital communication specialists, we're particularly interested in how AI can enhance communication and build a better customer experience. At differing levels, these technologies bring us closer to delivering the right message to the right person at the right time.
Artificial Intelligence (AI)
Is useful for predicting user behavior and providing content based on that prediction to prompt the user's next action.
Machine Learning (ML)
Is useful when deciding which content is best suited to each customer, based on data on hand – such as past behavior, demographics, psychographics and location.
Deep Learning (DL)
Is able to predict the value of certain actions in order to improve measures such as the customer lifetime value.
Why insurers need to embrace AI
In the past, insurers struggled to develop ongoing, long-term customer engagement. This is mostly due to a lack of interaction with policyholders.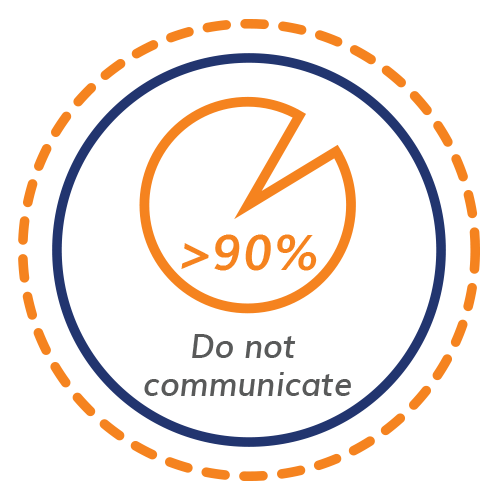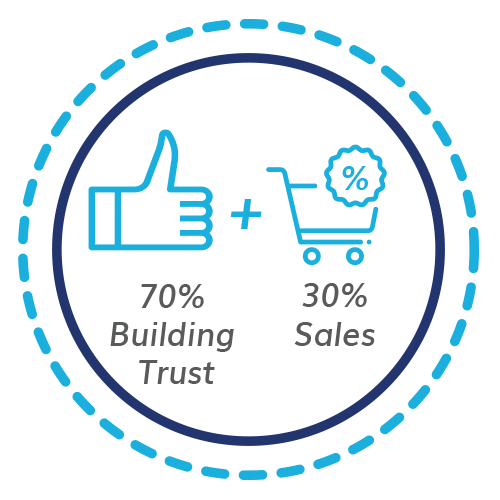 Often, where there is communication, it is mostly for the wrong reasons.
"The typical insurer's customer communications are 90 to 99 percent sales-focused and 1 to 10 percent service-focused, but the goal should be 70 percent of communications directed at serving the customer and building trust and only 30 percent aimed at sales." ~ quote from CMS Wire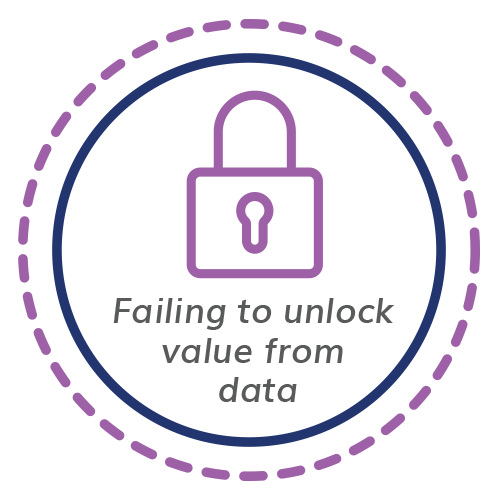 The problem is not a lack of data. In fact, insurers are sitting on a goldmine of information – they just need the keys to unlock the value.
"Most insurance companies process only 10-15 percent of the data they have access to, most of which is structured data they house in traditional databases. That means they are not only failing to unlock value from their structured data, but also overlooking the valuable insights hidden in their unstructured data." ~ Accenture
Fortunately, new technologies are changing the relationship with policyholders, by enabling a continuous cycle of interactions. This goes far beyond a claims submission or annual renewal notice.
Can insurers afford not to adopt AI?
The short answer is no.  
Carriers will need to rethink their customer engagement and branding, product design, and core earnings.  As these changes take root, profit pools will shift, new types and lines of products will emerge, and how consumers interact with their insurers will change substantially. ~ McKinsey
Other industries are already investing heavily in AI. 
According to IDC, executives invested in AI systems to the tune of $24 billion in 2018 and are predicted to spend more than $77 billion by 2022. ~ Source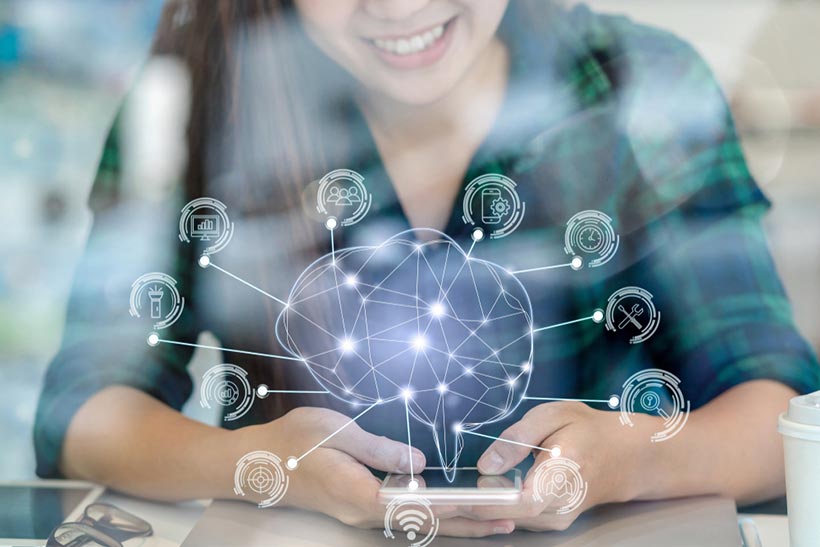 Technology Investment Plans Over the Next 1-3 Years
Cyber security

58%

58%

Internet of Things technology

46%

46%

Multi-cloud environment where each application is deployed in the most appropriate cloud

46%

46%

Artificial Intelligence

40%

40%

A compute-centric approach to data center design and workload enablement/optimization

35%

35%

Flash technology to reduce latency, allow for greater storage density and performance increase

31%

31%

Cognitive systems

30%

30%

Applying Augmented or Virtual Reality

26%

26%

Blockchain

21%

21%

Quantum computing

16%

16%

Neuromorphic hardware that can imitate the brain more efficiently

14%

14%

Commercial UAVs (drones)

11%

11%

We are not investing in any technology initiatives to enable digital business

4%

4%

I don't know

4%

4%
Source: Dell Technologies
As traditional laggards, insurance companies have had to spend much more than other industries to catch up. A global trend study by Tata Consultancy Services in 2017, polled executives across 13 global industry sectors and found that "the insurance industry outspent the other twelve verticals surveyed, investing an average of $124m on AI systems, compared with the cross-industry average of $70m."
In addition, research has found that "insurers who reinvent the customer experience and drive human-machine collaboration are achieving returns in excess of 10 times their investment and could increase industry-wide profitability by between $10.4 billion and $20.8 billion. The possibilities are endless for insurers if they apply the right mindset!" ~ Source
How AI will change insurance in the future
Technology is going to drive a fundamental change in insurance. This will be noticeable in customer service and communication, but even more so its fundamental purpose. The combination of AI-based tech and massive data is causing a seismic shift. This shift is from repair or replace after the event, to predict and prevent before the event. Continuous communication is vital to enhance engagement and build relationships.
Insurance has always focused on covering the cost after the fact. You pay a monthly premium to cover your risk of something going wrong. Going forward, insurers will apply data analytics to predict an incident and prevent it from happening. 
The technologies that will underpin this change are very dependent on data. They involve the use of artificial intelligence and machine learning to get a deeper understanding of customers. This will result in a better service and more relevant and timely offers.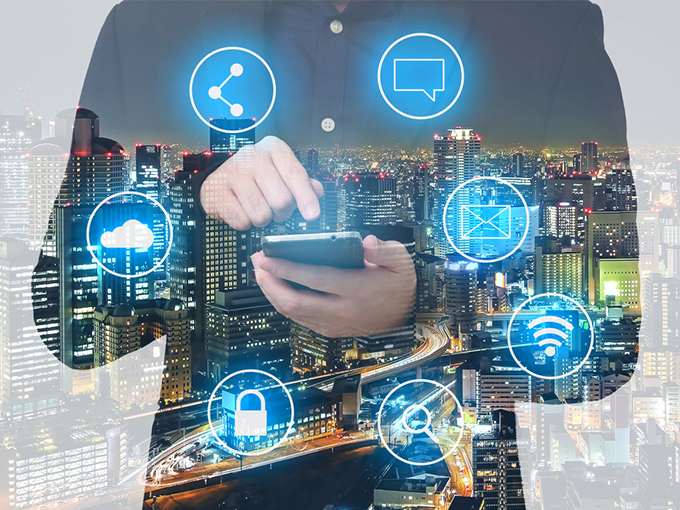 How AI will impact customer experience
There are so many ways insurers could deploy artificial intelligence and machine learning. There is the ability to provide personalized pricing and making it easy to choose product offerings. It will also enable meaningful communication that helps customers take the next best action.
Add in real time service delivery and you have the ultimate competitive advantage – an enhanced customer experience. I am a customer – how will my experience with an insurer be different?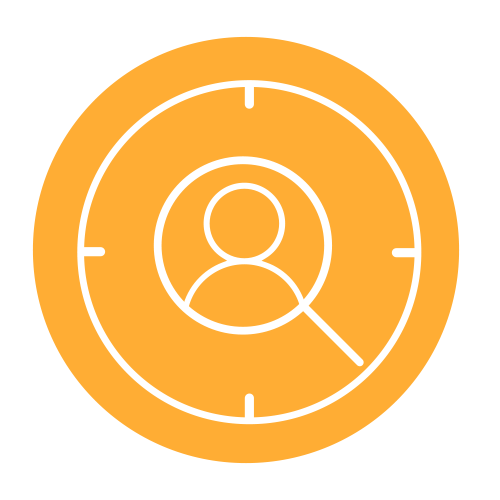 Hyper-personalized offers
Real time, personal data is used to create offers that are highly relevant to you
Before you even become aware, your personal needs are preempted and resolved
Your personal risks are predicted and suggestions made to reduce exposure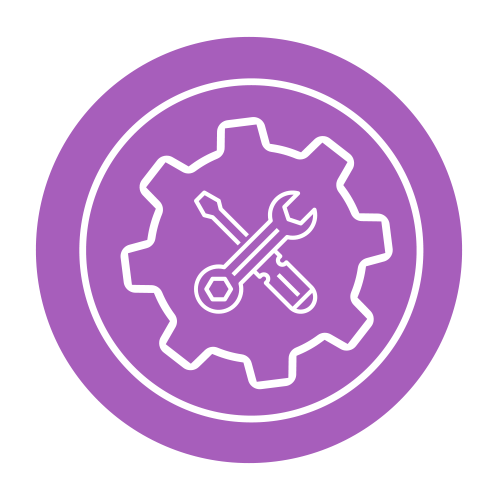 Customized products & pricing
Your risk profile is no longer based on risk pools, but specific to your circumstances
Pricing reflects your personal risk profile and adjusts constantly
Your policy becomes super specific, enabling insurance at a micro-level, based on your changing needs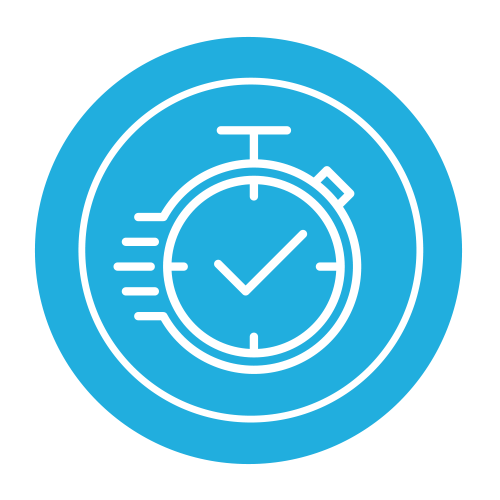 Faster service
Chatbots and virtual assistants are always available to answer your questions and provide basic services
Previously painful processes, such as claims are faster and simpler through online self-service and automation
Potential risks and damage reports are filed directly from IoT devices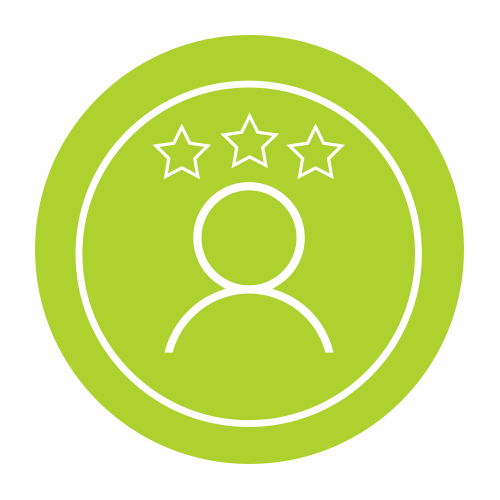 Customer experience
Communication from millions of devices allows your insurer to predict and prevent incidents
Constant engagement and efficient service builds trust between you and your insurer
Faster, more efficient service will eliminate the pain associated with claims, where you are already stressed and in need of urgent attention
How AI will impact the insurer's business
Aside from the many benefits for consumers, the adoption and application of AI is highly beneficial to insurers themselves.
The nature of risk will change 
Automation of processes, access to data and AI-assisted programs will enhance fraud detection, specifically fraudulent claims, reducing leakage of profits. The same will provide a far more accurate assessment of risk at an individual customer level, making pricing more accurate and ultimately reducing premiums.
Products will change dramatically
The power of gazillions of connected devices, producing massive amounts of information, will drive active insurance products that are based on usage, behavior and activities. Risk will be assessed in real time, policies will be adjusted constantly and pricing will become highly personalized.
"AI will enable a seamless, automated buying experience, using chatbots that can pull on customers' geographic and social data for personalized interactions. Carriers will also allow users to customize coverage for specific items and events (known as on-demand insurance)." ~ source
No more manual . . anything
AI will take over most manual processes – replacing human intervention in quoting, distribution, underwriting and claims. Everything will happen much faster: contract processing, payment verification, claims processing and loss assessments will all be augmented by AI, radically reducing processing costs and allowing for real time service delivery.
"Automated customer service apps handle most policyholder interactions through voice and text, directly following self-learning scripts that interface with the claims, fraud, medical service, policy, and repair systems. The turnaround time for resolution of many claims is measured in minutes rather than days or weeks." ~ source
Greater customer engagement
Customer engagement will no longer be only an annual renewal, a couple of claims and monthly bill payments. As products adapt, the interaction between insurer and insured will become a continuous cycle. How the insurer communicates will be crucial to making customer experience a competitive advantage. This brings marketing and customer experience specialists to the forefront of AI strategy.
"Although the tectonic shifts in the industry will be tech-focused, addressing them is not the domain of the IT team. Instead, board members and customer-experience teams should invest the time and resources to build a deep understanding of these AI-related technologies." ~ source
Why data is more important than ever
The vital role of data in successfully deploying AI-based systems cannot be stressed enough. The entire ecosystem is dependent on having access to accurate and useful information, and being able to apply analytics. 
"Most insurance companies process only 10–15 percent of the data they have access to—most of which is structured data they house in traditional databases. That means they are not only failing to unlock value from their structured data, but also overlooking the valuable insights hidden in their unstructured data." ~ Accenture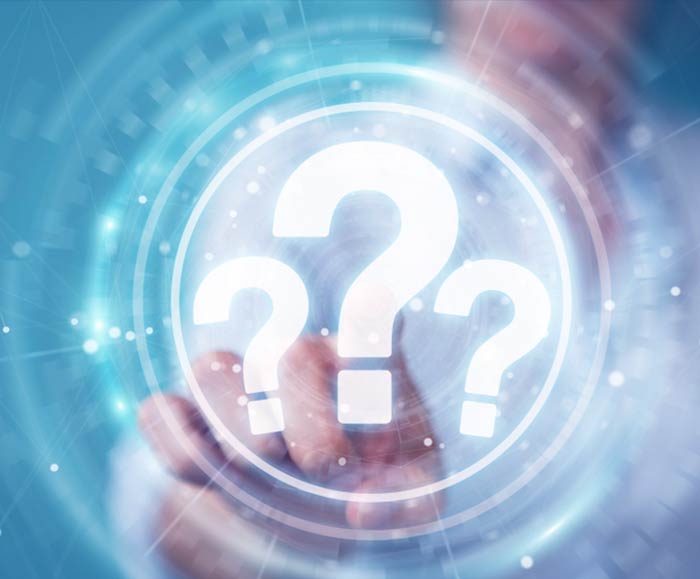 It gets better:
The data required is not just from internal sources. Companies will not survive using only their own data. There will have to be collaboration and sharing of data to enable the system to work. 
"Data is fast becoming one of the most—if not the most—valuable asset for any organization. The insurance industry is no different: how carriers identify, quantify, place, and manage risk is all predicated on the volume and quality of data they acquire during a policy's life cycle." ~ McKinsey
The foundation of artificial intelligence is data. If the data fed into the machine is junk, then the insights and decisions coming out of the machine will be meaningless.
Here are 4 challenges insurers face when preparing their data for AI:
Data quality – insurers with lengthy histories have a massive challenge around the quality of data that has been collected and stored at different times, by different departments and within different systems. Certain data may even sit with vendors and agents, exacerbating the issues that need to be resolved when preparing data for AI-driven processes.
Data governance – compliance with legislation can impede implementation, as it impacts the entire project – architecture, technology, user education, policies and procedures. Data privacy legislation may render certain data unusable based on how it was gathered and whether consent has been appropriately documented. Insurers have to ensure that AI-processes are compliant, and do not infringe on individuals' rights, based on how their personal information is being processed.
Architecture – insurers are sitting on a goldmine of information, but often lack the tools and systems needed to really unlock value. Future architectures need to enable advanced data management, access the right data sets and have the means to train algorithms.
Skills – data skills are scarce and in demand. Insurers will need to find and/or train resources with skills in data mining, analysis, programming, visualization as well as other data science skills. Add to this the supporting skills – such as compliance and legal – that need to upskill to operate in this new paradigm.
The impact of AI on how insurers communicate
How, when and why you communicate with a customer forms a significant part of their overall customer experience.
Enabling AI as part of a company's communication processes is a massive undertaking. It requires new technologies, top to bottom change management and the transformation of employee and external customer interactions.
It will require massive changes to the communication between insurer and insured:
To support active insurance products, insurers will need to notify customers in real time of activities or behavior that affects their cover or premiums.
Frequent changes, leading to additional fees, will need to be communicated along with immediate payment verification notices to confirm cover.
Hyper-personalization of insurance products will include micro-coverage (insuring parts of a process or asset) – generating less detailed, but more frequent policy amendment notices.
Within a heavily regulated industry, new solutions, such as active products and usage based insurance will mean changes in the method, frequency and speed that legal documentation is exchanged.
Product sales will no longer be done face to face by a broker – rather, offers to supplement coverage will be based on immediate circumstances and communicated to the customer in real time.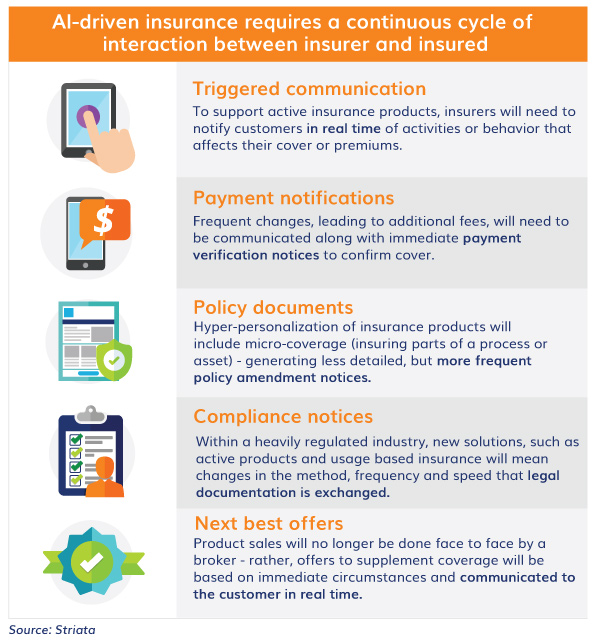 How Striata can help you prepare for AI-driven communication
As digital communication specialists, we can help you:
Map your current digital communication processes and sources of data
Identify where to apply AI processes and systems to enhance digital communication initiatives
Determine how to use the data you have, while working towards the data you want
Align departmental agendas to ensure a fracture free digital customer experience
Deliver hyper-personalized messages that contain the next best offer or action, specific to each customer, based on their unique criteria
Augment your emails with AI-powered elements such as chatbot screens and real time offers, using dynamic content
Artificial intelligence will drive many changes in the insurance industry – across products, services, operations and most certainly in digital communication.
Focusing on digital communication promises many benefits to an insurer looking to enhance customer experience. And since 60% of customers report switching between contact channels, based on their current whereabouts and activities, it's imperative that insurers are able to communicate effectively in a range of ways.
Let's start having the right conversations today, so that you're prepared for tomorrow.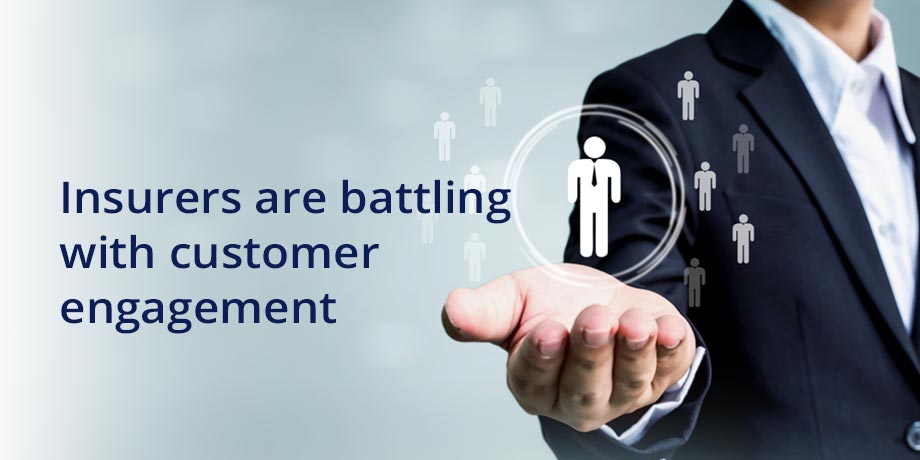 WHITE PAPER: Why insurers are battling with customer engagement
Research shows that digitally-enabled insurers are growing twice as fast as their non-digital competitors AND delivering better profitability. Put simply, insurers that believe they don't have to address digital transformation, are going to fall further and further behind in customer expectations of engagement and interactions.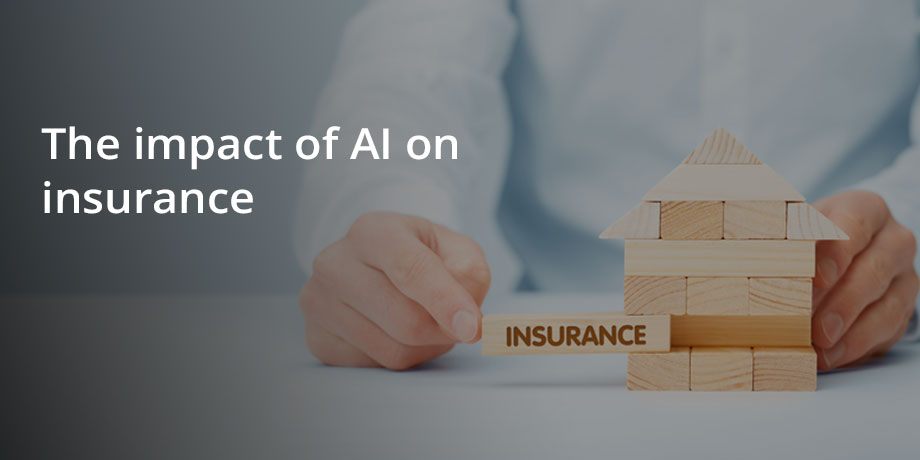 The impact of AI on the insurance industry
The insurance industry is often accused of outdated processes, leaving today's digital customers frustrated and dissatisfied. However, new technology driven by Artificial Intelligence is set to revolutionize the customer experience by enabling insurers to provide products and service levels that are more aligned with the modern customer's expectations. In this edition of our Reading Room, we share some great content regarding the impact of AI on the insurance industry.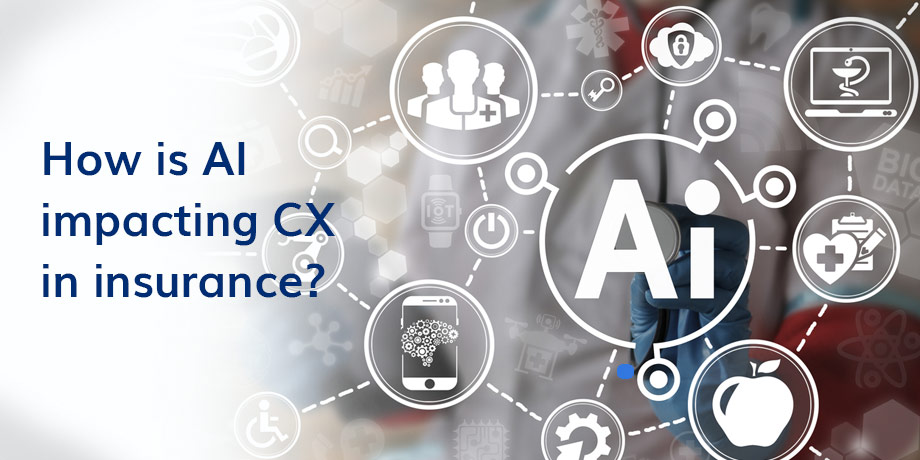 How AI and Machine Learning are impacting CX in insurance
Emerging technologies, such as artificial intelligence and machine learning are fundamentally changing the way insurers engage with their customers. They enable hyper-personalized experiences that help establish loyalty and drive revenue. In this edition of our Reading Room, we focus on how AI and Machine Learning are driving change in the insurance sector.
References and articles to read on this subject: