Insurers need to embrace artificial intelligence to enhance their customer communications and CX, or risk business stagnation
While insurance companies watch and learn, other industries such as banking and retail, have recognized the advantages of improved customer engagement and focused on adopting technologies, such as AI and ML, to enhance their customer communications and ultimately, customer experience.  
Meanwhile, consumer behavior regarding insurance products is changing rapidly.  
Innovation in other industries has exposed consumers to the customer experience they now expect across the board: highly personalized products and services, supported by relevant, easy to understand and contextual information – instantly on hand, via any channel they choose. 
Creating a great customer experience relies heavily on communication, and insurers are traditionally bad at communicating. 
Being digital communication specialists, we're particularly interested in how AI can be applied to enhance communication and ultimately build a better customer experience. At differing levels, emerging technologies bring us closer to delivering the right message to the right person at the right time.
Get our white paper for insight into how insurers can use AI powered customer communications to boost customer experience and learn more about:
The changing competitive, insurance landscape
What is artificial intelligence?
Why insurers need to embrace AI
How AI will change the future of insurance
How AI will impact customer experience
Why data is more important than ever
The impact of AI on how insurers communicate with customers
How Striata can help you implement AI-driven communication
Have a read through some more of our great resources – with a specific focus on the benefits of digitally transforming your customer communications
Why insurers are battling with customer engagement
Research shows that digitally-enabled insurers are growing twice as fast as their non-digital competitors AND delivering better profitability.
Put simply, insurers that believe they don't have to address digital transformation, are going to fall further and further behind in customer expectations of engagement and interactions.
Read our blog post on how insurers can elevate customer engagement using digital
Time for insurers and insurance customers to embrace digital transformation. Mia Papanicolaou explains why insurers should use email to spearhead digital engagement.
Reading Room – a round up of relevant articles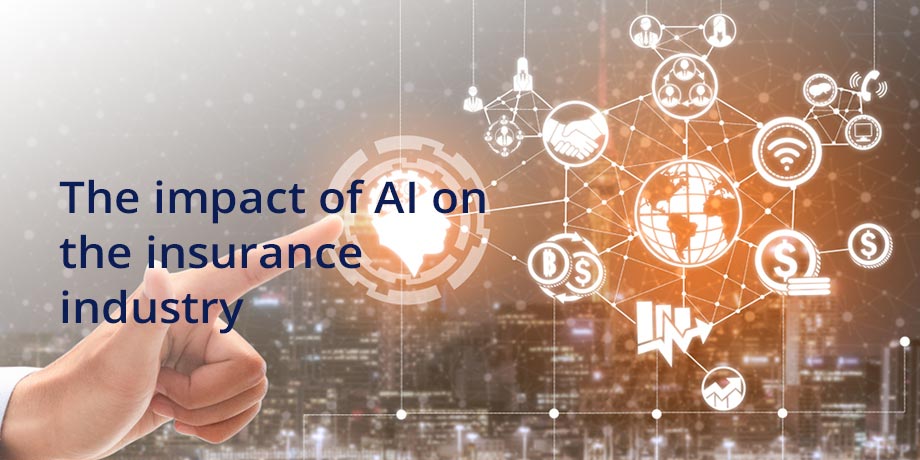 The impact of AI on the insurance industry
The insurance industry is often accused of outdated processes, leaving today's digital customers frustrated and dissatisfied. However, new technology driven by Artificial Intelligence is set to revolutionize the customer experience by enabling insurers to provide products and service levels that are more aligned with the modern customer's expectations.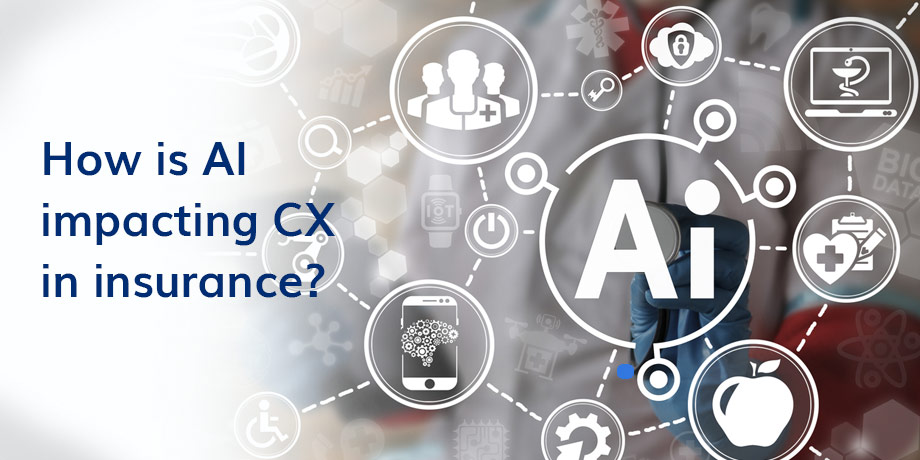 How AI and Machine learning are impacting CX in insurance
Emerging technologies, such as artificial intelligence and machine learning enable hyper-personalized experiences that help establish loyalty and drive revenue. In this week's Reading Room we selected articles that explore the role of artificial intelligence in driving CX in insurance. We conclude with input from our digital CX expert, Elizabeth Stephen