Digital maturity: key to business growth and success
Published on 04 Aug 2020
The path to digital maturity is not a simple one, however, today, businesses can't afford not to have a digital strategy that enables full digital maturity. It's becoming clear that being digitally mature is critical to survival and success in today's digital world. Digital maturity ensures growth, competitiveness and ultimately business success.
We have selected three articles that look into the benefits of digital maturity – specifically the financial and growth benefits, the drivers thereof and discover how digitally mature organizations were able to weather the COVID-19 storms. A few reports and surveys also provide great insight.
The final comment is by Elizabeth Stephen – VP of Customer Engagement, The Americas, who says that once organizations have achieved digital maturity in their customer communications, they'll find it much easier to get the rest of the organization on board with digital transformation.
Let's organize a workshop in which we can review and plot your company's digital communications against a maturity framework.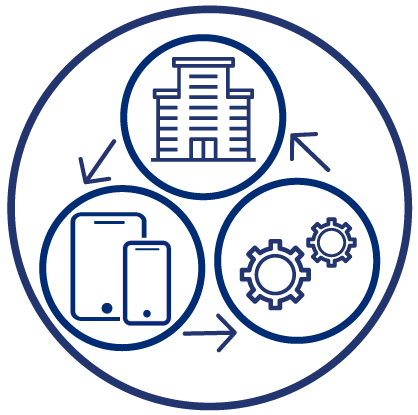 This article is based on the findings of Deloitte's 'Digital Transformation 2020' survey – which gives evidence that 'digital maturity is critical to business success.' Meaning that an organization's growth and financial success is largely dependent on its level of digital maturity. Although the research was conducted pre-COVID, there is no doubt that digital maturity is going to be a key business objective in the post COVID era.
Further insights show that "45% of high-maturity companies achieved net revenue growth above industry averages, compared to 15% of companies not rated as highly mature." And that companies are more likely to achieve such growth through innovation and development of new business models, rather than just by leveraging digital assets to enhance current processes and operations for cost-saving purposes.
The survey also identifies a trend, namely the rise of 'digital subsidiaries' which are autonomous from their parent organizations and designed to be digitally native from the onset. There is mention of seven "digital pivots" that are driving digital maturity and financial success and each executive was asked to rate their organization's progress accordingly. They are flexible, secure infrastructure; data mastery; digitally savvy open talent networks; ecosystem engagement; intelligent workflows; unified customer experience and business model adaptability. The report is available via a link at the end of the article if you are keen to learn more.
Publisher: Forbes
Access: Public
Download: None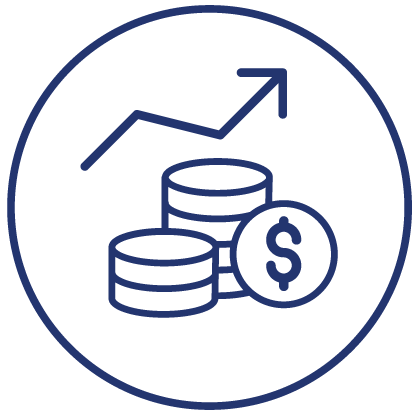 A great article that gives examples of how companies such as Microsoft and Nike are embracing digital transformation and in doing so, realizing a significant increase in the stock price as well as revenue growth. The actual results are mentioned – interesting to read that Microsoft's move into a "more forward-focused cloud-based business" resulted in "258% stock price growth over 5 years. Over the period from 2014 to 2019, revenue increased from $93.5bn to $122bn."
The benefits of digital maturity noted here are reduced business costs, improved customer experience, increased agility, and reduced time to market. There is also an overview of what a digitally mature company looks like. To summarize, it's constantly maturing, has an analytical, data-based approach, delivers a great CX, and boosts employee productivity. Read further for a great example of how Nike's digital initiatives – including digital marketing and data analytics are enhancing customer experience.
An organization's digital maturity should be assessed across five main areas, namely: leadership, customer experience, technology, operations, and culture. And to map the necessary steps towards full digital maturity, it's recommended that a company work with a consultancy.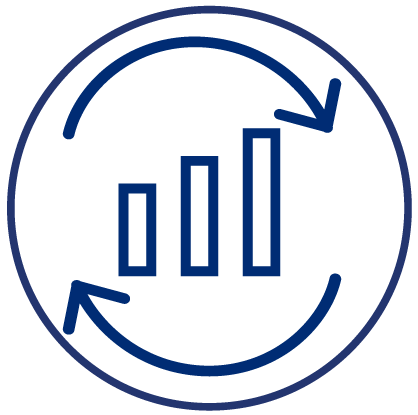 While many organizations had already embraced the move to digital – none were prepared for the devastating impact of COVID-19. As the entire global population was forced to interact in a contactless, online environment, IT teams scrambled to not only support employees now working from home, but also to ensure business continuity in a virtual world.
This 'orange paper' by Sullivan and Stanley, titled, "COVID-19: Sparking a new era for digital maturity. From crisis to thriving," is presented in an e-book format (available via a link in the article) and gives a detailed overview of how successful IT teams responded to the COVID-19 disruption, as well as their strategies post COVID-19. The paper is based on feedback from a virtual event held by Sullivan and Stanley with CIO leaders across its network.
A few takeaways: While every sector was hugely impacted, there is a massive difference in the resulting consequences. Also, within these sectors, businesses have fared very differently – depending on their "product/service portfolio, geographic presence and degree of digital mitigation." Three phases are discussed – Response: where it is noted that businesses who were digitally-enabled pre-pandemic were able to respond and adapt better than those that weren't. Restart: requiring ongoing adaptations that are also new to many businesses in terms of business continuity – once again level of digital maturity is key to success here. Reinvent: taking the necessary steps towards digital maturity is necessary for organizations to ensure competitiveness and responsiveness in a volatile, dynamic digital future.
Publisher: S&S
Access: Public
Download: None
A comment from our digital expert
To really see the benefits of digital transformation, organizations need to implement a well defined strategy to accomplish digital maturity.
When it comes to powering the digital transformation that creates engaged customers, digital communication is a great place to start.
It's not only more manageable and tangible, it also provides real returns, allowing businesses to achieve significant results ‒ both in the long and short-term.
More importantly, the same customers that you're switching to digital via your communication efforts, can show you the way when it comes to digital transformation. As they're already digitally transformed.
Of course, you can't simply digitally transform your customer communications overnight. As with the digital transformation process as a whole, you need a cohesive plan.
Firstly, you need to understand your customers' behavior when it comes to digital communications.
It's important, for example, to recognize that 60% of customers report switching between contact channels, based on their current whereabouts and activities. This means it's imperative that a business is able to communicate effectively in a variety of ways.
With this kind of information at hand, you can benchmark your business against a maturity model, designed to understand your position vis-a-vis digital communication transformation.
This, in turn, allows you to map the next steps in the digital transformation of your business's communication strategy and, ultimately, reap the rewards of digital maturity.
Once you've achieved digital maturity in your customer communications, you'll find it much easier to get the rest of your organization on board with digital transformation.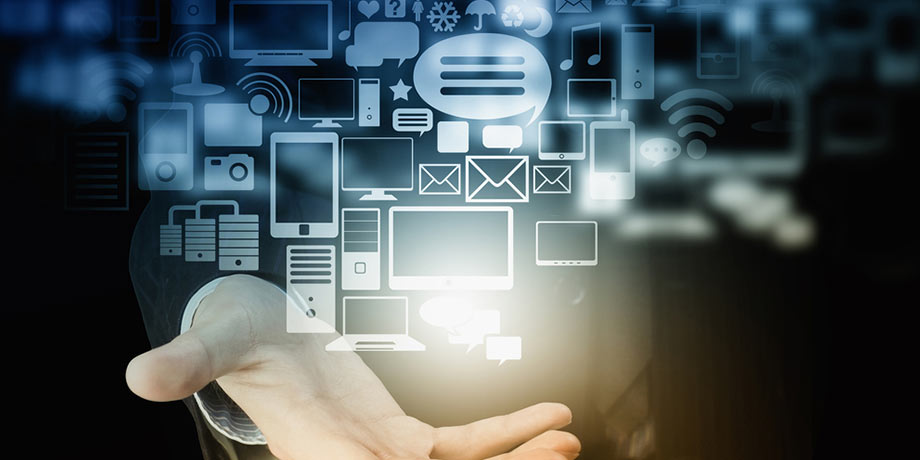 White Paper: Digital Maturity
Digitally transforming a business's communication processes is a massive undertaking. It requires new and upgraded technologies, top to bottom change management and the transformation of internal (employee) and external (customer) interactions.