Top 4 eBilling tips for 2015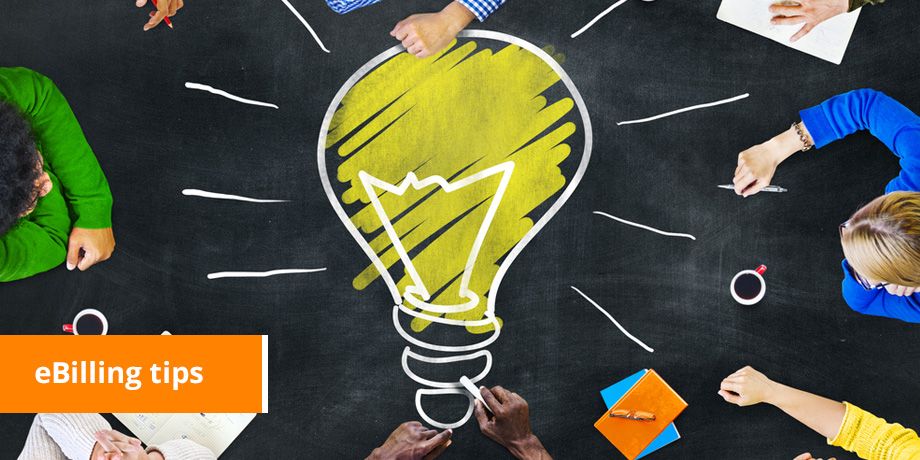 If you implemented your eBilling solution a while ago and it's been running smoothly ever since, you probably don't feel the need to review it – right?
Not so fast… First read my tips below – you may want to adjust your 2015 strategy accordingly.
Here are my top 4 tips to help you update your eBilling strategy:
1. Think Mobile
If you don't make your email documents mobile friendly, you will not reach your customers. Did you know that over 51% of people view their email on their mobile phone and that a staggering 75% of emails viewed on a mobile are likely to be deleted if they are not optimized for mobile?
Mobile design is no longer a "nice to have" option, but rather a minimum standard requirement for all email communications.
2. Paperless Adoption!
Post office strikes are crippling businesses that still send customer communications via paper mail and the cost of delivering documents via courier is unfeasible. The solution: Convert the majority of your customers to email and reduce your print and postage costs at the same time.
Now is the perfect time to review your paperless adoption strategy. Follow these golden rules:
Make it easy for customers to register for email communications. While we appreciate that there are security requirements, be smart about how many questions you ask your customers. If you expect them to go through a laborious and time consuming registration process, you will never achieve high paperless adoption rates. Instead, enable customers to go paperless in one – click
Capture email addresses via all possible touch points with the customer and remember to ask them if they want to switch to email documents at the same time.
Data hygiene goes hand in hand with successful paperless adoption. Sometimes email addresses are incorrectly captured at source, or the customer's details are no longer valid. Be sure to make data hygiene a top priority if you want your eBilling strategy to succeed.
3. Legislation:
Although POPI (South Africa) is not in force yet, we believe it will be within the next year. It has a major impact on how you communicate with your customers. Although the law is not in full force, it could take some time to implement. Start understanding what the requirements are and be prepared.
4. Innovation:
Nothing says "we care about our customers" more than when you give them the easiest way to transact and communicate with you.
Have a look at these exciting ways to enhance your customer communications via email:
Document formats – Make sure that you present your documents in a convenient and graphically exciting way. If you are still sending your customers flat "print format" PDF documents, you will quickly lose their interest, as they are used to more interactive websites and Apps. You need to consider creating a more interactive document that drives customer engagement. For example: give them the option to sort their data, view graphs and submit information directly from their eBill.
eDocument design: Clients will be more likely to open and review their documents if you regularly update your eDocument design, even if it's just banners and images. If you haven't refreshed the look and feel of your documents in the last 6-12 months, you are in great danger of falling behind on design improvements and losing appeal with your customers.
Bill Pay – Why not enable payments directly from within the email bill and reduce your DSO?
Retail receipts – Send your customers' receipts via email and transform this simple log of purchase into a powerful email trigger
Are you offering all of these solutions to your clients? Your competitors are and they are reaping the benefits…
Make sure that you don't get left behind in 2015! We can help you boost your eBilling solution…
Improve the customer experience with secure document delivery today