Smooth email UX through storytelling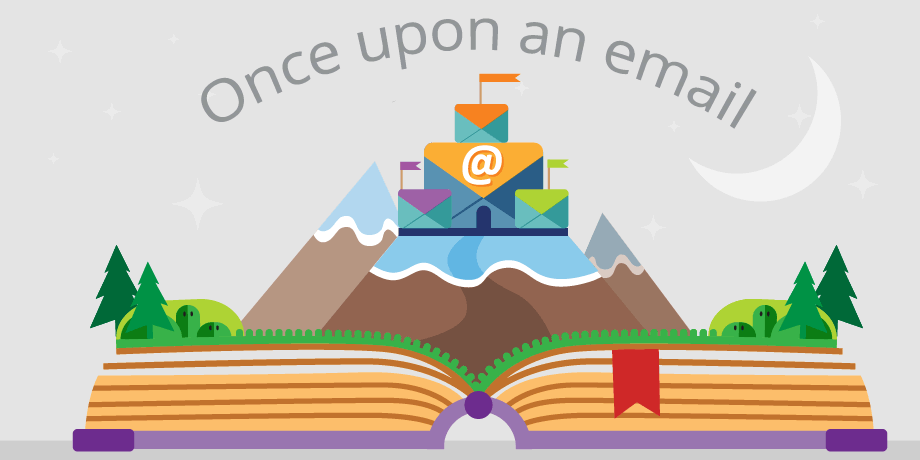 This is a concept that I've advocated for quite some time and still strongly believe in. Many UX designers will rely on somewhat over-complicated strategies based on statistical analytics to create an experience that works for their users. While these strategies will very likely work for them, the question is; have they looked at the basics? It's my view that if you have to give too many instructions or explain yourself too much to users, you haven't told the story correctly.
By starting with the email project brief, you can almost immediately begin writing a user focused story, which will encompass the entirety of the user experience. It may sound complicated, but it's not! Approach every interface as a story book. First set out the base story line, build up the "characters", flesh out the plot and then end off with a satisfying conclusion. Simple!
The Story
Emails can be seen as short stories. If you think of the overall project goals as the story line, you already have direction for your email or "story".
Start with the plot, which is the email copy. This absolutely has to have a solid grounding and a good flow throughout.
Next: your characters, which in most cases would be the various sections or topics covered within the email.
Finally, the conclusion. This will either be copy driven calls to action or imagery related to specific actions and benefits for users. Your conclusion should effectively wrap up your story and give users a final action stage.
If you've told the story properly, built up your characters enough and all the content flows correctly; your recipients should have an awesome user experience.
If the concept sounds simple enough (ALA email storytelling for dummies), but executing it brings on 'writer's block', then just call! We would love to help you craft your email story and build your storytelling confidence!