Overcome the challenges of self service payment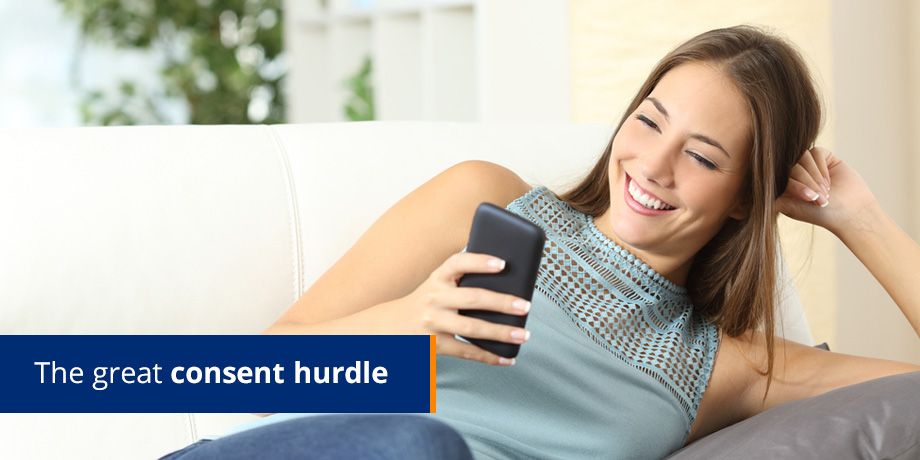 There is no doubt that self service portals and mobile messaging/apps are the hope of many billers when it comes to both operational savings and accelerating payments. And, consumers love them too. With mobile payments expected to reach $5.2 billion by 2020 there is no question that consumers now feel at ease paying via mobile.
Many billers have felt limited to self service portals and mobile messaging/apps to pursue digital payments – compliance being the main driver behind one and immediacy the other. But neither have overcome some of the toughest challenges in getting customers engaged with self service payment: Consent, Registration and Bill Confusion.
The great consent hurdle
Problem: Gaining consumer consent to communicate via email has various nuances depending largely on account origination. While accounts that originate online often garner consent then and there, most billers either use reactive methods to gain consent – where the customer must proactively enrol online – or costly proactive methods such as print and post campaigns.
Solution: Depending on the interpretation of Data Protection laws, companies can use eConsent campaigns that either begin with an email or Text . We've found that using a Text for Email process has helped our customers gain an eConsent rate of over 20%, while email originated eConsent campaigns see even higher rates.
You need to find a provider that can not only offer eBilling but also tried and tested eConsent processes to make sure your customers can access more proactive digital payment channels.
Registration – the biggest barrier to paperless adoption
Time consuming log on and registration processes stifle progress in digital payment avenues. Customers do not want to go through a registration process just to pay their bills. The solution here is to simply send the bill directly to the consumer via email, which also allows them to pay within a secure PDF environment.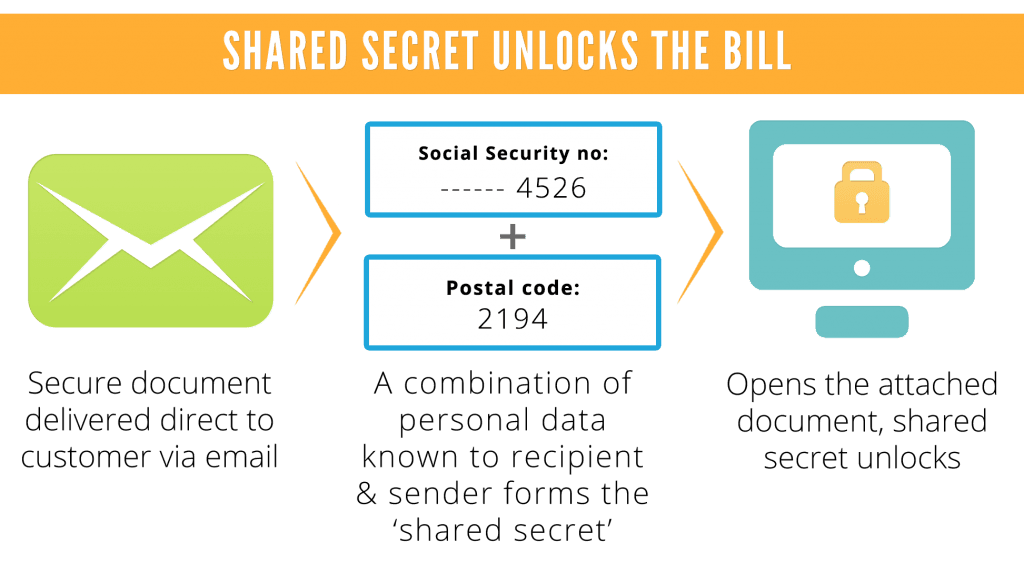 Bill confusion overloads the call center
Text messaging  and Mobile Apps have presented great digital payment options and added real value to accelerating payments. But many sectors still cannot seem to push customers toward self serve- that is without acquiring a cost elsewhere: the call center.
In the utilities sector, it was found that bill confusion specifically made up 15% of call center traffic and a further 75% were questions about the bill*Email can resolve this issue, as secure attachments allow for a lot more functionality and information  than paper and can also link up to further digital avenues of dispute resolution – freeing up operational cost in way of man hours.
Overall,  email billing offers a convenient eConsent process, a payment channel  and additional functionality that helps to alleviate many of the challenges billers face when going digital.
If you need a boost overcoming these hurdles, give us a call…
*Gas Daily Survey "Utility Bills Confuse, Frustrate Customers, April 2007
Improve the customer experience with secure document delivery today