Your 6 step guide to cleaner email data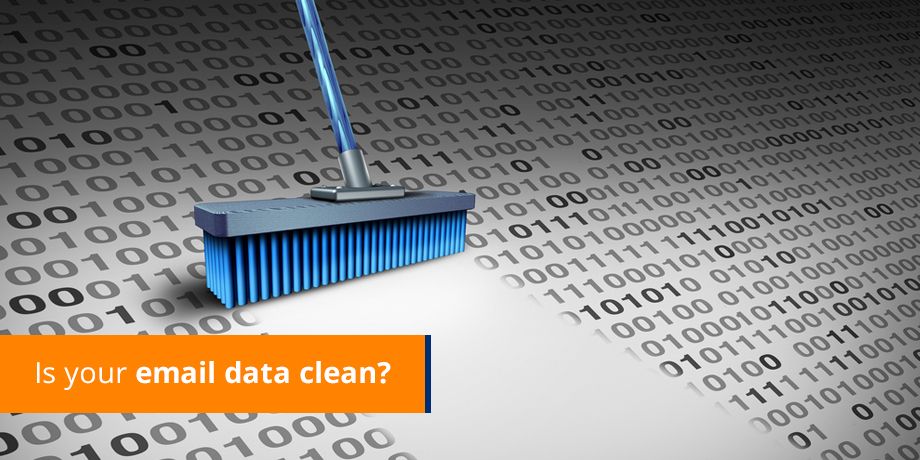 Every email database will date. Customers may move companies, change surnames, move to another provider or even be inactive for a period of time on their webmail account. All these factors result in an outdated email database.
The bottom line is you are no longer getting your emails through to these customers. And any touch-point lost, is an opportunity lost or cost added. Keeping an email database updated should be a top and constant priority in your communication strategy.
Here are a few steps to help maintain a clean email database:
Text subscribers when the email bounces
This strategy requires a mobile number to be captured in the database of course. For those customers where you have mobile number on file too, implement the following process:

Set up an automated procedure to send an 'update your email address' text to all undeliverable email addresses when they bounce
Capture replies and extract email addresses automatically (you don't want to be doing this manually)
Send an email to the updated email address immediately. The longer you leave it the more likely the customer will forget they gave it to you
If it bounces again – send a text message immediately. This will increase the chance of the customer correcting the email address

Get your customer service center involved and invested
Every time a customer service representative (CSR) speaks to a customer is an opportunity to confirm their contact details.

If it's possible, maintain a central database that indicates that an email is bouncing when the CSR views the customer details – this is a catalyst for them to ask for an updated email address
If an updated email address is given – send an email to that updated address immediately
If the email bounces, contact the customer through another channel (text, call)

Use print to bring them back to email
If you revert to print following a bounce (usually the case for statements or bills), make sure you let the customer know (in that print communication) that you can't get through to them and make it easy for them to give you their updated details via:

QR code – let them scan it and preferably take them to a personalized page that allows them to update their email address directly without logins
URL – offer them a URL that's easy to remember and once they enter it, they get to a page where they can quickly and easily update their details
Set up a short-code number they can text their email address to and set up the same automated reply capture and confirmation email detailed in point 1

Update details via your portal
If you have a portal that customers log into, make use of the portal to get their updated details.Implement these two simple steps for a cleaner database:

Have a pop-up or staging page show when they log-in, to let them know their email address is bouncing and they can update it
Every 6 months, ask customers to update their details when they login
As soon as you get an updated email address from a customer, email them immediately to ensure that it's valid. If the email address bounces, let them know next time they log in or get hold of them via text or call – depending on the importance of your email communication (statements versus marketing).

Use your own emails
Include links in the emails you send to customers that allow them to update their details.

Ensure the link takes them to a personalized page, making it easy for them to update any details
Again, as per all the steps detailed above, if they provide an updated email address – send an email immediately to verify that it's a valid email

Use social media
Use your social media sites to remind customers to update their details.

If you haven't received emails from us lately, check that we have your correct details. Visit our site and update your details now.
Putting one or more of these processes into action should effectively reduce the amount of invalid email addresses you have on file.
Improve the customer experience with secure document delivery today