Make your email communications count in a crisis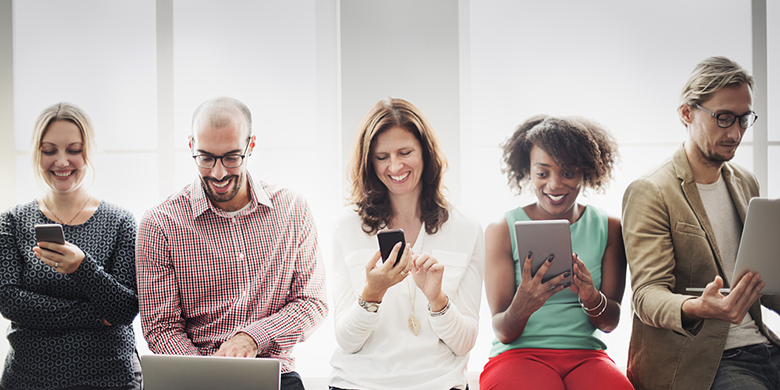 In the last few weeks, our inboxes have been inundated with emails. Initially, the theme was the same: Stay at home! 
While the message seemed simple enough, the emails weren't. They were lengthy and contained tons of information:  detailing safety precautions, new trading rules, lists of what you could and could not do, what events were canceled and plans on how businesses aimed to keep employees and customers safe. 
It was overwhelming, to say the least, but it was necessary! We needed the information, as it is essential to be informed in the event of such a global crisis and email has proven to be a powerful medium in this regard.
In the subsequent weeks, the need for information has been no less. However,  with the 24-hour news cycle  and social media proving to be more attention-grabbing than ever before, one has to forgive oneself for only attending to the messages that matter.
As the days turn into weeks and we start to settle into a new type of normal, the need for communication still exists. Even if your business isn't on the front line, or in the healthcare industry, your communications should still revolve around the pandemic, as you have woven the story into your messaging.
This begs the question – how can you make your emails count in a crisis?
Keep communicating
When you sat down to plan your 2020 communication strategies, the 'Global Pandemic' was not on your radar, but you cannot just stop communicating with your subscribers because priorities have changed.
Your messaging must change in terms of content and tone (make it more relevant) and this includes tweaking your automated communications.
Businesses that survive this crisis will do so because they have strong and meaningful relationships with their customers, the ones that digital communications help build.
Remember there are people on the other side of the inbox!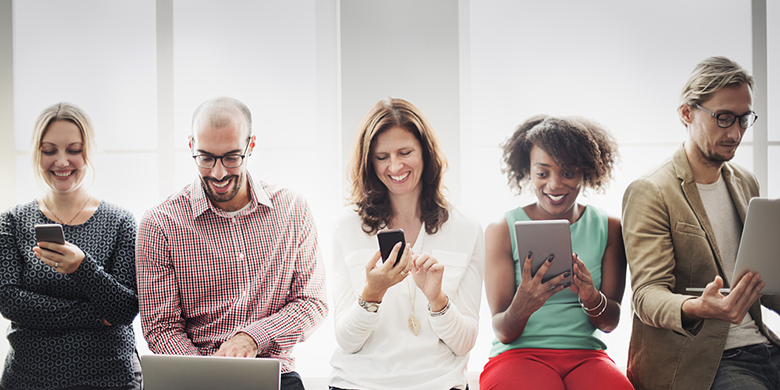 One of the shifts in messaging that we are already seeing is the change in language and tone. Brands are becoming more human.  It's important to remember that behind every open rate count there is a person.
The tone of emails are changing – empathy and kindness are our new marketing tools! Email is no longer being used as a tool to collect funds or make a sale,  but rather to connect with people and make a difference in their lives by offering genuine guidance and assistance – especially in such trying times.
So, be sure to re-look at your phrasing and chosen words. Ease up on pushy sales emails that drive urgency and immediate action. Terms like 'last chance' or 'book now' will not resonate with people, as nothing seems as urgent as COVID-19 is now.
Offer genuine help
On the topic of assisting customers, it is safe to say that, if anything, this pandemic has highlighted the need for digitalization.
Companies should be looking to streamline their processes to allow customers to achieve their day-to-day tasks online, thus helping them practice social distancing. An email is a great tool for educating customers regarding online changes and enhancements.
But, genuine help goes beyond new app features or helpdesks. Along with this health crisis, we are also facing a global economic crisis and with it, more confusion and uncertainty than ever before.
People are looking for brands to trust. As businesses, for the most part, it is not our job to broadcast the news, but we can make a meaningful impact on our customers. It could be as simple as just starting a conversation and helping to guide them through this uncertainty. This can be done by providing easy to understand, relevant communication about things that matter to them such as their financial, physical, and mental health.
Help make your customer's lives a little easier by giving practical advice.
It's ok to be positive
The world is a pretty strange and scary place right now, but there is nothing wrong with bringing a little positivity to someone's inbox.
While the current situation might not lend itself to humor, there is nothing wrong with sending uplifting messages that brighten someone's day. Who knows? That Amazon notification email saying that your hair color is back in stock, might be just what someone needed to smile today.
Be respectful of the unsubscribe
As I said, people are pretty overwhelmed right now and some might choose to unsubscribe or pause your email communications. That is ok.
Unless the information you are sending is vital – such as canceling or postponing an event, changing a policy or notifying people about a business interruption – your email needs to have an opt-out function available to your customers.
I am not a doctor or a nurse and yet I have 17 email folders, all called COVID-19 or some variation thereof.  For years I have understood the need for good communication and I have marveled at the power of great communication. But now, more than ever we need to put this into play.  We need to be agile with our plans and understand that our strategies may have many iterations before this global crisis is over.
Show your customers you care and leverage the power of email to send relevant, timely and appropriate communications during this global crisis - we can help you.