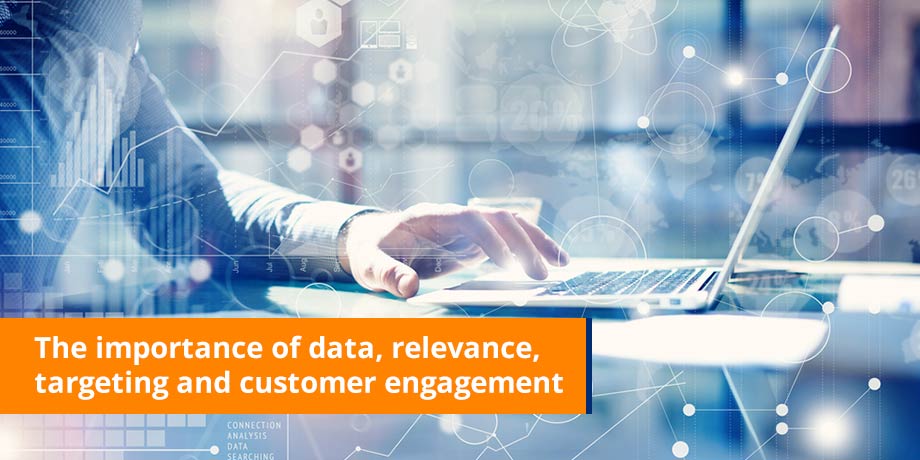 The European Email Marketing Conference highlighted the same themes as every other email marketing conference over the last year: the importance of data, relevance, targeting and customer engagement. So I have to ask the question – if we all understand that these topics are important, why are so few companies making significant inroads in these project and process areas?
The answer is simple when considering why companies aren't progressing to a greater extent in these areas: data is at the core of every one of the issues highlighted and getting relevant data is easier said than done.
Without the correct data, embarking on a successful email marketing program is impossible. You need the data in order to remain relevant, target your customer base and to trigger communications – not only when an action is taken, but also based on matching preferences against upcoming events.
What data do you have?
Getting the required data out of company legacy systems can be tough. Add to that the challenge of dealing with people who might not understand the requirement (ever tried explaining to the IT department why it's important that you have all the data?) Once you have the data you need to start slicing and dicing it – a task that could require the skills of a data and/or business analyst, which is a resource that most email marketing departments just don't have available to them. It doesn't end there – the task can get increasingly complex.
Do you have all the information?
Of course the above assumes you have all the data required. For the most part, databases have bare-bones when it comes to information, creating the need to launch campaigns, in order to augment the data on the database. It takes time to get the required information and of course there will be some customers on the database that just won't supply it.
Is the data current?
Another problem is that data ages. For example, preferences could have changed over time or – if your database makes use of age ranges as opposed to birth date – eventually you will no longer know the age of your base. Added to that, people move around and so contact details change. This creates another requirement to launch database updating campaigns.
So what is the solution?
Take it one step and one day at a time. Work with your email service provider to map out the actual data required for your triggered and targeted email campaigns and roll-out projects to augment and update the data needed.
Implementing a successful email marketing program that is relevant, targeted, and triggered at customer touch-points takes time. Plan your strategy and focus on the data. Once you have the data, the rest will start falling into place.
Here are some tweet takeaways from the European Email marketing Conference from @tamaragielen: http://www.b2bemailmarketing.com/2010/11/main-takeaways-from-the-european-email-marketing-conference-2010.html