Is your customer breaking-up with you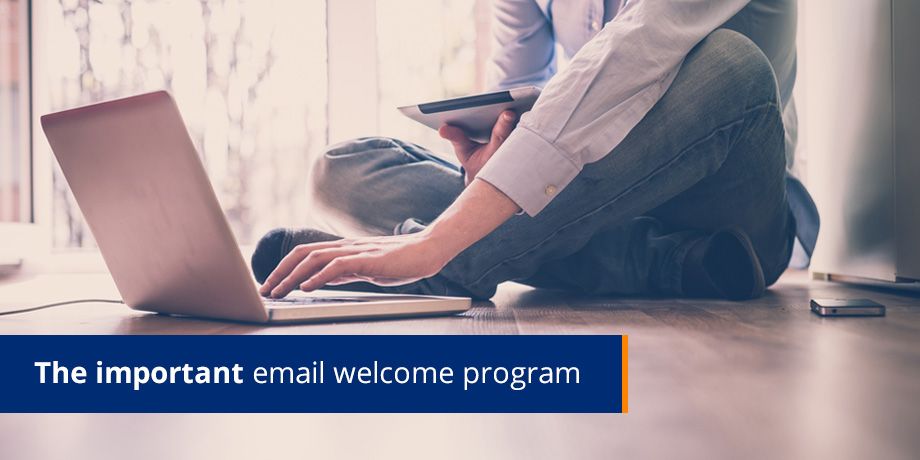 Start by saying hello
The welcome email is one of the most important emails we can send to our customers. It serves a multitude of purposes, the most important of which is acknowledging the start of the relationship. Whether it is a welcome to a new customer, welcome to a new service or welcome to email marketing. Each of those touch-points serves as a way to say hello to our customers, show our appreciation and set expectations. I've covered this topic in a previous post: The all-important welcome email.
The advantage of the welcome email is that it:
confirms the email address is correct
starts the email relationship with the customer
reminds the customer what they've signed up for
can set expectations around frequency and content
can serve as way to collect further data on your database
can also be used as a platform to collect further data on the customer
Get to know your customer's preferences
Once the customer has signed up, they won't stay subscribed if they don't feel like the emails add any value.
Value is derived from relevancy, which is both inferred and given. Here's a practical example: Imagine you're a ticketing service. You can infer that a customer would find an email about a jazz concert relevant if they attend jazz events. Any other interests cannot be guessed and so a preference center should be launched. This will give the customer the opportunity to let you know what they want to hear about.
A preference center allows subscribers to choose the categories of content that interest them most so that the communication they receive will be most relevant to their interests.
I know it's difficult to collect this data, but use tactics that collect data at any point in a customer's interaction with you. Here are some ideas on data augmentation:
Include preference center questions in the welcome email. Customers are more likely to interact at the start of the relationship – this is when they're most engaged.
Employ drip-feed tactics – include a question in each email to collect missing data.
If you have a login page on your website, ask a question on login.
Send out 'update your details' campaigns at least once a year and incentivize if necessary.
Include an 'update your details' link in your emails.
The painful goodbye
Preference marketing can also be used during the unsubscribe process. This gives a customer a choice, rather than a blanket unsubscribe from everything. The option 'unsubscribe' allows a customer to either change their preferences for eMarketing content or specify the frequency. This approach not only gives you the opportunity to keep a subscriber but also allows the subscriber to make a choice based on relevance.
Finally, remember it's a relationship
Use the same tactics in email marketing as you would if you were to start a conversation with someone you don't know. Say hello, get to know them and hopefully, you don't have to say goodbye… but if you do, say it with grace.
Improve the customer experience with secure document delivery today