Have you considered the sender details?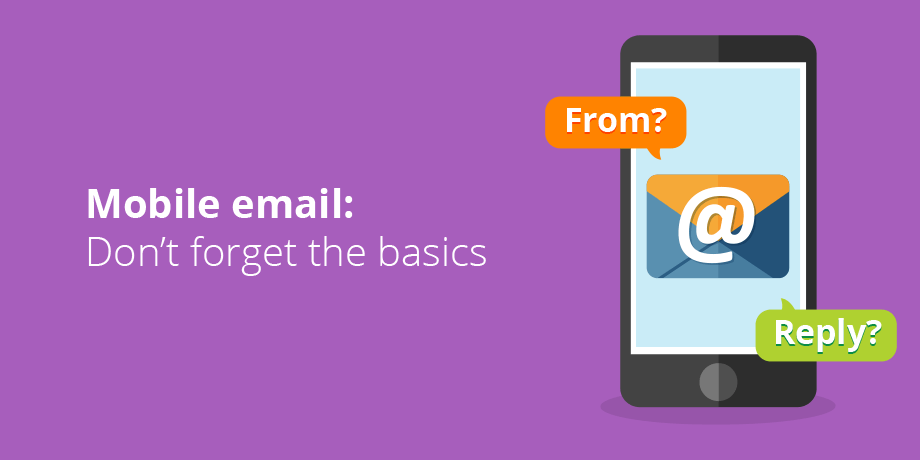 We are often so focused on responsive design and placement of leading content or so busy debating content hierarchy that we forget the basic elements that encourage subscribers to open the email.
The 'from' and 'reply' details are not the most exciting of elements of an email campaign, but considering how much they contribute to engagement, I think the topic deserves a little more airtime.
Device usage patterns highlight the importance of sender details
Device usage data shows a sharp mobile spike in the morning, as Smartphone users begin trailing their emails during their commute or over breakfast, before the work day starts.
When scanning and scrolling through their mobile inbox, your subscribers don't really see the awesome design, instead they see the 'from' name, the 'from' address and subject line. It is therefore imperative that you get these elements right before you work on responsive design and the rest of your mobile campaign.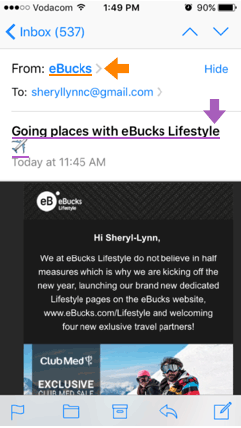 What you need to consider when setting up the sender details:
'From' name and address
Trust and authenticity

Using your brand name in the 'from' section is a good way to reinforce the brand and inspire trust.
It's also a good idea to use your web domain for your 'from' address, because customers are familiar with it and it is more likely that it has been set up for authentication.

Recognizable and familiar

The 'from' name should be familiar to the user who is scrolling quickly through many emails. Including a 'from' name that customers recognize can encourage an open.
Inserting an individual's name in the 'from' section is not a good idea unless that person is well known to the recipient, such as a broker or private banker.
Reply Address
Monitored and managed

The Replyto inbox must be monitored. Autoresponders can be used to communicate that the email has been received and to set expectations regarding timing or handling of the query.

Two way communication
Supporting info: Device split by time, with data from Litmus and Direct IQ and Movable Ink – Article: Mobile vs. Desktop usage varies by industry