Utilities: Why digital billing and payment is more important now than ever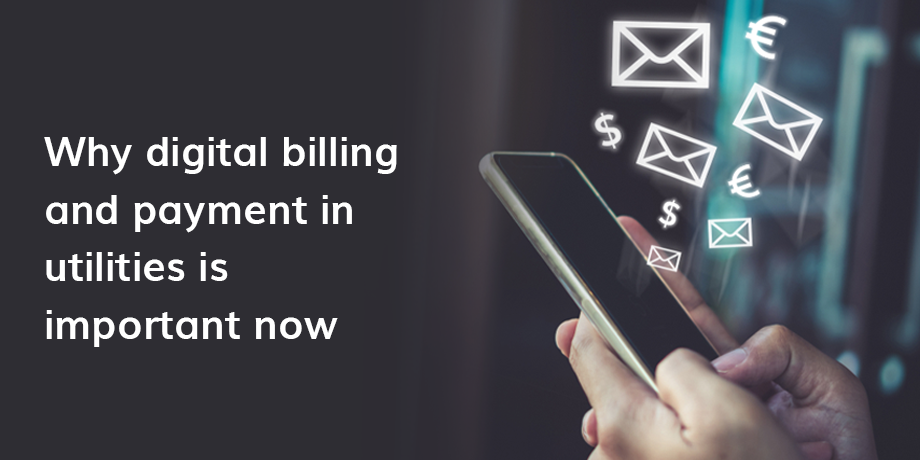 The current situation with mandatory lockdowns and reduced physical contact due to COVID-19, have pushed the need and opportunity for digital engagement to an all-time high.
Daily life for most people has undeniably changed, as a result of the drive to keep people isolated in their homes to help minimize the spread of the virus. Businesses have sent their employees home to work remotely, people are using delivery services rather than going to the local store, and everyone is thinking about ways to minimize physical contact.
It's no surprise that we've seen an immense increase in digital engagement across the economy. Netflix subscriptions have spiked, use of grocery delivery apps surged, and Internet providers have even had to lift data caps to account for online engagement (e.g. video conference calls for business, online learning becoming the norm and more).
Utilities need to step up digitally
The utility industry, like all sectors, is dealing with anxious customers and uncertainty for an indeterminate amount of time. Brave utility workers are assuring the lights stay on and disconnections have been suspended for those who are financially strapped during the coronavirus crisis.
Now is the right time for utilities to step up and provide tools to further assist their customers. Switching to digital billing and payment in utilities is not only a great way to assist customers, but it benefits the utility as well.
Customers who would normally have gone to their local utility to make a payment, or to the post office to mail a check, (even though they were presented with an opportunity to go paperless in the past), can no longer do so.
These utility customers will welcome a digital billing and payment process now, because of the change in  perspective influenced by the pandemic.
Necessity, the mother of invention
In 2020, the most successful digital transformations in the utility space will be driven by the problems technology is solving, not by the availability thereof.
"Most digital technologies provide possibilities for efficiency gains and customer intimacy. But if people lack the right mindset to change and the current organizational practices are flawed, DT will simply magnify those flaws." – Harvard Business Review
Digital billing and payment technology has been available for years, but the global situation has created a pressing need and, as such, more customers are likely to agree to go paperless.
This is the time for utilities to prioritize digital transformation projects. They need to allow customers to check their bills and submit their payments without having to leave their homes. This is a top priority for utilities if they want to continue with business as usual.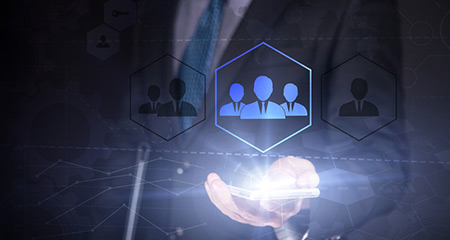 Take the first step today – delight your utility customers by providing a secure, interactive, useful digital document that helps them pay, update details and set payment reminders – whether on their desktop or mobile device.
Looking ahead in a time of uncertainty
The uncomfortable truth about the current COVID-19 pandemic is that no one knows what the coming days, weeks, or months will bring.
Many people don't want to collect physical mail, which may have been exposed to the virus or put themselves at risk to exposure while collecting it. Looking ahead, there's a real chance that mail systems may become unavailable in the vent that lockdowns become stricter.
A global crisis like this one is hard to anticipate, and consumer needs are dramatically shifted at such a time. But, agile utilities who want to keep their customers well serviced, must have a plan to significantly increase the adoption of all digital processes.
Enabling 'business as usual' during uniquely unusual times
The services that utilities provide are essential for the safety and well being of entire communities, and finding ways to ease the burden and stress of customers is of no small consequence.
With that in mind, utility providers must look for ways to accelerate the adoption of digital processes.
Some ideas in this regard include:
Introduce digital channels to achieve outcomes that previously required physical interaction, such as the billing process (or even get creative with virtual home energy audits in place of in-home visits)
Move customers to paperless billing automatically. This is acceptable when the alternative (mail) is not available and will provide a seamless service for customers, while reducing high call volumes to customer service centers regarding bills and payment
Ensure that digital processes are highly secure and personal information is protected throughout the information lifecycle, while also informing and educating customers about how to keep their own information and devices safe
Help customers adapt by enriching digital onboarding programs, using email and social media to educate customers that are new to digital processes
Provide resources to potentially vulnerable customers on how to identify and prevent scams, as times of crisis also see an uptick in cybercrime
Digital transformation strategies to cope moving forward
Digital transformation can empower and reassure your customers, but even in a time of crisis, this must be targeted and enacted with care and attention. Through all these critical initiatives, utilities should also be sensitive to people's overall moods during the uncertainty.
Communication strategies that may have been effective a few months ago, could feel inappropriate to customers now.
As such, utilities should take care to change the tone of their content from selling to providing care instead, concern, and services for the community of which they are an integral part.
Pushing ahead with haphazard investment in digital technologies for the sake of speed could easily lead to that investment being inefficient or of little use to your customers. In this world where digital is now more important than ever, you need a plan.
Striata is highly experienced and adept at taking utilities from square one to being fully digitized across their billing and payment platforms. For example, some previous case studies of our utility clients have seen:
Now is the time to embrace digital transformation to the benefit of your business and, importantly, of your customers.