8 Ways email can improve your customers' online shopping experience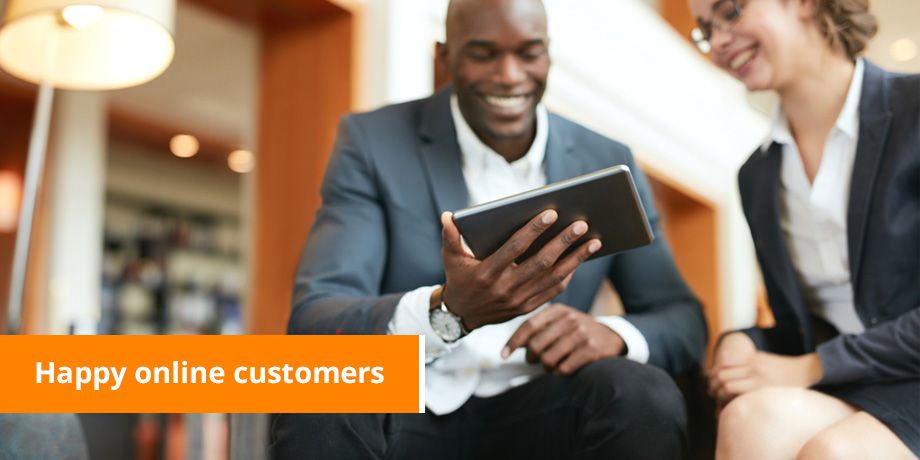 I am an avid fan of online shopping. I research and compare prices of items online.  I love to browse online stores for specials. And I do a large grocery purchase at least once a month (who wants to carry all of those heavy shopping bags into the house when it can be delivered to your kitchen instead?)
It's about engagement!
I have certain friends who don't feel the same about online shopping however. It seems that aside from the usual online security fears, some customers want to physically touch and see the product. It's all about engagement – with the product and the salesperson as well as the customer's experience following the purchase.
Many retailers have failed to offer a comparable customer experience when shopping in-store and online. It's evident that online shoppers want convenience and a great experience – 36% of shoppers say they buy online for convenience.

8 Ways email can be used to improve your customers' online shopping experience:
Before they shop:
Monitor your customer's buying behaviour – send them an email reminding them to re-order. I would love it if my grocery store sent me an email reminding me that I usually buy bread and milk on a weekly basis – "would you like to re-order in 1 click?"
Why not set up a repeat purchase option that your customer can approve via email  . . .  something like – "here's your previous purchase list, would you like to re-order?"
Email customers your specials – but not your standard leaflet – use the information you have from previous purchases to customize their experience. "How about this great new pair of shoes to go with that outfit you bought last week?"
While they shop:
Link their credit card purchases to their profile on your website, so that they can re-purchase if they want the same product again in future.
Allow them to authenticate their purchase on another device and confirm the purchase via email or sms. This extra layer of security, will give them peace of mind.
Give customers the option to receive eReceipts when they purchase in store – easy to store and find again.
Following their purchase:
Tracking orders is a pain. Customers don't want to have to log on to your website to find out when their order will be released. Send an email or SMS with the delivery status as it changes.
If you launch a similar product to one your customer recently purchased – let them know about it! "We notice you bought a great jacket last week! We have just received this amazing shirt to finish off your outfit".
I would love to hear your views on how you think email could improve the online shopping experience
Improve the customer experience with secure document delivery today