The 5 teams really responsible for email accessibility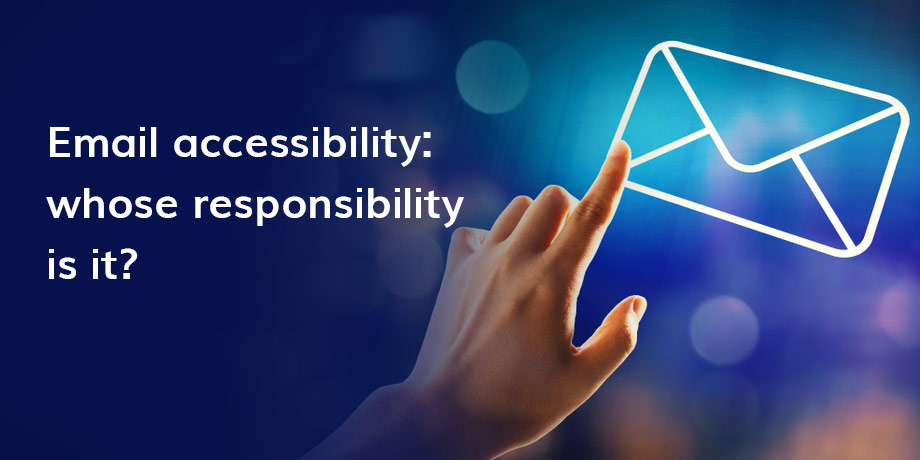 Making your customer emails accessible to the widest range of people requires a clearly defined strategy, across a variety of teams within a company and includes having a digital communication vendor on the same page.
Accessibility is not just a coding change and requirement. Most of the principles that make emails accessible for people with disabilities are applied before the first line of code is written.
These 5 teams are crucial in ensuring email accessibility:
4. HTML coders
If the content writer and designer have done their tasks correctly, the developer just has a few extra principles to apply. Of course, if the HTML coder understands the concepts behind accessibility, he or she is better positioned to spot when the copy or design is not going to work optimally.
Top tip from our team:

Email accessibility tip: It's vital for developers to understand the principles that make emails accessible using assistive devices, such as formatting headings in a logical sequence.
Click To Tweet
Steps to understand:
Headings must be formatted in a logical sequence
Alternative text or captions need to be inserted for all visual elements (images, videos)
The developer should check the code for issues that create bad user experience using a screen reader
For example, double spaces in the text will be read out as "blank"; buttons with identical text will sound repetitive and links that don't have text descriptions will be read out as the full file name.
As you can see, email accessibility involves all the teams in the email development process, and each step builds on the good practices of the previous one.
For more information and help with your digital communications, reach out to us.