A focus on email personalization
Published on 27 Jul 2020
Not only does personalization in email improve engagement and the customer experience with a brand, but research shows that personalized emails deliver a great ROI.
Read three articles that explore email personalization – what it means, the benefits and some great tips on adding personalization to emails. The last article looks into hyper-personalization – which should be on the radar for companies to really add value to their customer base receiving email communication.
We conclude with some great input by Mia Papanicolaou, COO, The Americas, who says that personalization alone won't guarantee improved campaign performance.
We can help you create highly effective, personalized emails that deliver results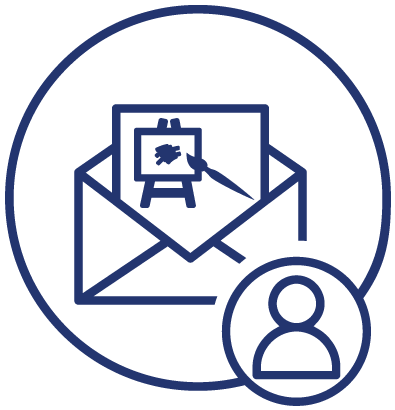 "38% of email marketers confirmed that improving email personalization was their number one email marketing goal" – based on a survey by campaign monitor.
A great article that unwraps email personalization – what it is, why it is important and what the challenges are. According to Litmus, personalization, fuelled by dynamic content was the number one trend for email design in 2019.
To get a fairly broad perspective on this matter and others relating to email personalization, the author approached 11 email experts for their opinions. Read further to discover how each of them responded to the following four questions – examples also included:
Which is more important: responsive email design, or email personalization?
How can you create highly personalized emails without compromising the responsiveness and aesthetics of the email design?
What is the best email production process for highly personalized emails?
What are the biggest mistakes that email marketers make when creating/designing personalized emails?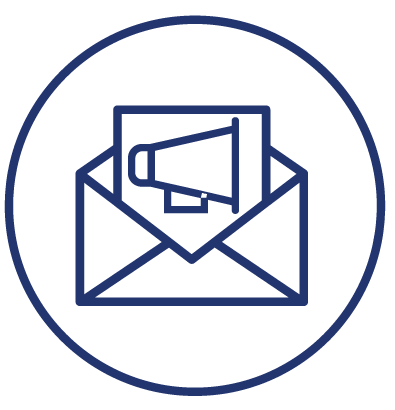 "Brands that use dynamic content to personalize their emails see an ROI that's 22% higher than the ROI of brands that rarely or never utilize dynamic content." – Litmus research
Once again we read about the value of personalizing emails with dynamic content. Not only does this delight subscribers by making your emails more relevant, but it boosts your brand as well.  And, if you are keen to find out how to actually go about creating these powerful, personalized emails, then this is a good article to read!
Litmus surveyed more than 2,000 marketers to find out what data points they use to personalize their emails. And this article discusses the results. Read on to learn what kind of personalization marketers use and how to make emails unique with customer info and third party data.  
To sum it up – customer information, such as their location and preferences allows markers to send relevant communications that address their subscribers' specific needs and at the right time. Email segmentation and personalization enable super-targeted messages, which ultimately help drive sales.  And, sure, add your subscribers' names on the emails, but ensure your strategy includes gathering information on their behavior, preferences and other key insights to ensure a great, personalized email experience. 
Publisher: Litmus
Access: Public
Download: None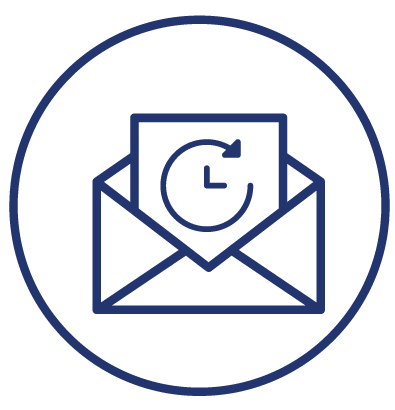 "The two top priorities for users of hyper-personalized experiences marketing are improving customer experience (60%) and using data to inform business decisions (51%)" – Convince & Convert
Email remains a popular marketing tool, due to its cost-effectiveness and extensive reach – as cited from this article:  "Statistics say the number of global e-mail users reached 3.8 billion in 2018, and may still increase to an astonishing 4.4 billion in 2023." The longevity and versatility of email is undeniable and its future looks bright, as it is fuelled by innovative technologies and techniques, such as hyper-personalization. 
Hyper-personalization powers-up email marketing campaigns by leveraging advanced technologies and customer data to improve customer engagement and ultimately, customer experience. According to this article, hyper-personalized emails offer the following benefits to customers: "Reduced effort in the buying process; Less risk of choice overload and time-saving." 
If you're keen to learn more about hyper-personalization, there is an infographic that further explores it in an easily digestible format – this includes a definition, some fast facts, how it differs from personalization and best practices. And, if you are interested in some tips on how to incorporate hyper-personalization into your marketing emails, be sure to read on. 
A comment from our digital customer communication expert
Email is an ideal medium for personalized communication. Not only is it easy to include relevant and targeted information, but the results show a greater ROI based on cost and effort compared to other media.
A recent study by eConsultancy shows that 74% of marketers believe that targeted personalization increases their overall customer engagement rates. 
Of course, personalization alone won't guarantee improved email performance. Everything else must work in tandem – employing the right tone, design and look and feel, so everything accurately reflects the brand and resonates with the customer.
Personalization doesn't stop at data inclusion on a per email instance either. Understanding the customer and the next email that makes sense in their journey with a brand or the next email that should follow based on an action taken or an action we want to spur them to take is an important part of personalization too. Adjusting emails to the customer's needs and expectations shapes how we implement personalization in any email or series of emails.
Once you've implemented personalization techniques, don't forget that measurement is vital. You won't know if it's working unless you track and measure results.