Exploring digital maturity in the retail industry
Published on 12 Jun 2020
Retail organizations around the globe are putting serious effort into digital transformation. There are many very compelling reasons for doing so – digitally transformed companies are more profitable, less likely to lose customers and have lower operating costs .
We have selected three articles that focus on digital maturity in the retail industry. Read about how digital maturity models can be used to help retail organizations move forward with their digital efforts, the value of using data driven insights to improve customer experience and drive revenue and review the results of a digital maturity benchmark study.
We conclude with some valuable advice from our Commercial Director, Ross Sibbald, who explains the vital role digital communication plays in an organization's digital transformation journey.
Let's discuss how a digital communication maturity framework can help drive your retail organization's transformation efforts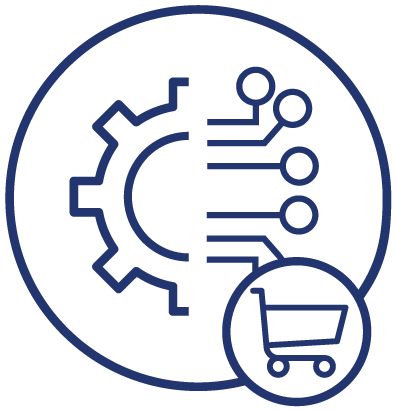 Digital transformation is undoubtedly disrupting the retail industry. While some retail organizations see digital transformation as a significant business enabler, others consider it a major challenge.
It is noted in this article that a few of the larger retailers have failed to succeed, despite their digital efforts, whilst the smaller 'agile players' continue to disrupt the industry.
Infovision (the publisher) believes that digital disruption has divided the retail industry. It splits the industry into four quadrants, based on digital transformation maturity – namely: the pioneers; the explorers, the followers and the naysayers.
Read further to learn how a digital maturity model is used to categorize retail organizations into the above-mentioned quadrants. The aim of this model is to help retail organizations build a digital roadmap and ultimately achieve digital transformation success.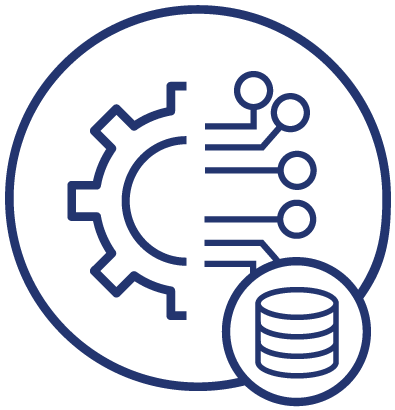 A global transformation study conducted by Deloitte reveals how retailers are using customer data to deliver more value and drive revenue.
The study shows that "In addition to e-commerce, digital interactions influence more than half of every dollar spent in brick-and-mortar stores and drive expectations of price transparency, convenience, and relevance"
As with most industries today, customer experience is a key focus area for online retailers, who are using data-driven insights to enhance CX and ultimately gain a competitive advantage.
It is noted that retailers across the globe are making data a priority – despite each region having a different approach to digital transformation. Find out how data privacy regulations across the globe are not only impacting retail organizations but also presenting opportunities for them. And discover three ways retailers are 'creating value through customer data.'
Publisher: Deloitte
Access: Public
Download: Diagnostic tool, data activation guide & executive summary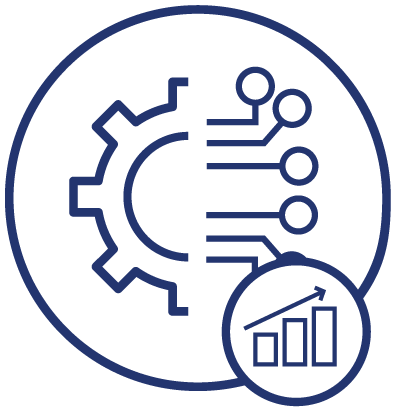 This article is based on an analysis of current global grocery retailers' digital initiatives by Incisiv and Winsight Grocery Business. 
"The Grocery Digital Maturity Benchmark study forecasts annual digital grocery sales to surpass $150 billion by 2025, growing 26% on a year-over-year basis"
It is evident that the grocery market segment is not immune to digital disruption. An increase in competition and consumer demand is driving change in this sector, so grocers need to embrace digital if they want to overcome new challenges and ensure success. 
Read further to learn how the US and European grocer markets compare and how market leaders are using digital to enhance their shopper's experience and their brand. There is also mention of the role mobile can play in helping grocers achieve a return on advertising investment – by connecting the online and offline shopper journey.  And, if you are interested, there is a list of the "top 25 Digital Maturity Benchmark leading retailers".
A comment from our digital communication expert:
"To really see the benefits of digital transformation, retail organizations need to implement a well defined strategy to accomplish digital maturity.
This would include providing the kind of informative, relevant digital communications customers want, across a variety of channels.  It's important to recognize that 60% of customers report switching between contact channels, based on their current whereabouts and activities. So, it's imperative that your business is able to communicate effectively in a variety of ways and that you understand your customers' behavior when it comes to digital communications.
With this kind of information at hand, you can benchmark your retail organization against a maturity model, designed to understand your position vis-a-vis digital communication transformation.
This, in turn, allows you to map the next steps in the digital transformation of your business's communication strategy and, ultimately, reap the rewards of digital maturity.
Once you've achieved digital maturity in your customer communications, you'll find it much easier to get the rest of your organization onboard with digital transformation."