Work safer, smarter and more efficiently with the new Gmail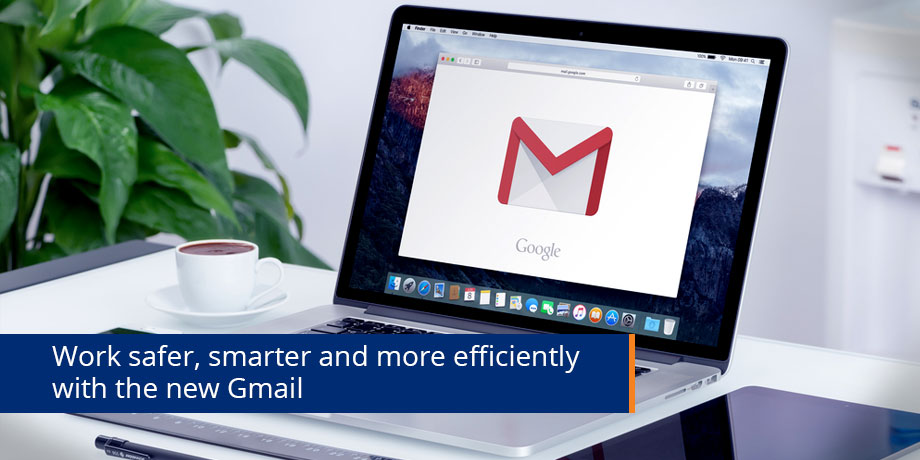 Gmail has redesigned its web application to help you collaborate faster and spend less time managing your inbox. The new Gmail will help you work safer, smarter and more efficiently.
Here is a quick review of the new feaures:
1. Safer
Keeping data secure is a top priority.
Warning for potentially harmful emails
Adding to phishing protections, the bigger and bolder warnings help you easily identify potentially risky email.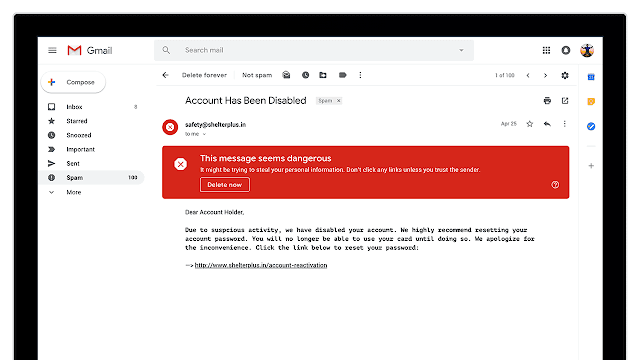 Confidential mode (Limited roll out)
Pick an expiration date, after which the email will no longer be available
Revoke a sent mail, after which it won't be available anymore
Additional authentication via text message to view an email

Information Rights Management (IRM)
Controls that allow you to remove the option to forward, copy, download or print messages.