Why would you segment your eStatement client base?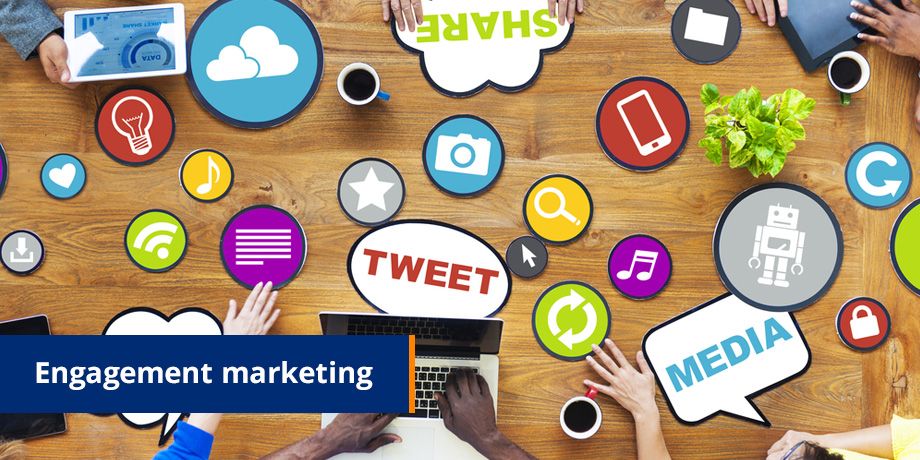 Engagement Marketing
A concept that has recently grabbed my attention is 'Engagement Marketing'. Essentially, how do you market to a client base in a way that holds their attention and keeps them loyal to your brand?
Meeting your customers' needs is at the core of engagement marketing and the best way to know what your clients' needs are, is to ask them – individually.
It is important to engage with your customers in a way that gains you maximum loyalty. Remember that adage: "the customer is always right." If we want to call ourselves engagement marketers, we should take that a step further and say "let customers choose what is right for them."
Research shows that when customers have the power to choose what they receive, when and how often; they will also choose to maintain a fuller, more enriching and rewarding relationship with you.
eBilling – a great opportunity to engage with your customers
Asking your clients what they want from you in their eBill, enables you to not only open up a dialogue, but also to discover their preferences. To that end, creating and implementing a preference center* will empower your customers and enable you to connect more strongly with them. The more you engage with your clients, the more you can segment your client base and make each of their experiences tailored to their own preferences. Now you're thinking – that's going to take forever!
So let's start small.
Because your eBill is a compulsory monthly communication to your client base, it is an ideal way to find out more about your client using polls and surveys. Firstly you need to find out where each client prefers to read their emails and their eBills. What device do they use; a PC, laptop (netbook), tablet, or phone or smartphone?
Consider your audience
In many developing nations, the majority of mobile Web users are mobile-only: Egypt is highest at 70%, India at 59% and South Africa at 57%. In Africa, 85% of the mobile-only Web users access the Web with a feature phone. Email makes up 46% of the mobile activities for mobile-only users in Africa. It has been predicted that smartphone penetration in South Africa is likely to reach 80% by 2014.
In 2011, it was predicted that over 85% of new handsets would be able to access the mobile Web. Today in the US and Western Europe, 90% of mobile subscribers have an Internet-ready phone.
The time for choice is now
In order to give your clients the option to read their eBill on their mobile device, you will need to hold a preference table of what device each customer prefers. In order to start segmenting your clients according to what they want in their eBill, perhaps you should consider meeting them where they are and on whatever device they prefer!
* A preference center allows subscribers to tell you how they would like to be communicated with, citing for example, their preferred language, channel (email, text), device (smartphone, tablet, PC).
Improve the customer experience with secure document delivery today