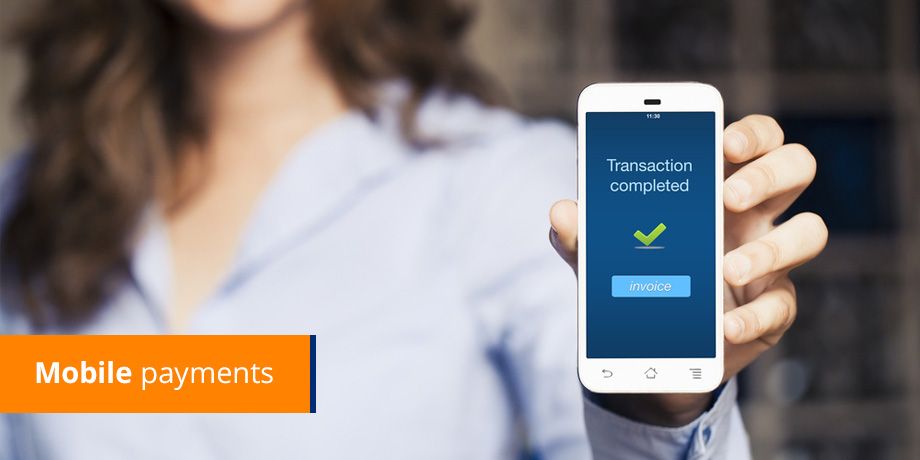 There's a lot of talk about mobile payments these days – indeed there are conferences dedicated to nothing else – and most of this is relating to  contactless payments at a point of sale.  The increased availability of contactless enabled handsets, along with Apple Pay, Samsung Pay and Android Pay is now bringing this into the mainstream.
But interestingly, there is also more focus on paying other bills , for example your regular utility and phone bills using mobile devices.  This is being driven by changes in customer behavior.  A few years ago we all made calls and checked messages on our phones, but fired up our laptops and PCs to do more complex online browsing and transactions.  Today, it's much more of an expectation that everything can (or should) be done from our preferred mobile device.  And a recent survey showed that customers' perceptions of good customer service is closely tied to the mobile bill payment facility.
Do you want the good news or the bad news?
The good news is that your customers are on their mobile device much more than they are in banks, post-offices or on their PCs, so the opportunity for you to be paid sooner and cheaper (in most cases with electronic payments) is there.  The bad news is that the form factor of mobile devices and the mindset of the users, means that everything's got to be slick and easy. That boils down to a new process that simplifies payment on a mobile device.
Tweet, tweet
There have been a number of innovative payment systems launched recently that allow customers to transact using their mobiles, but some seem remarkably convoluted and clumsy.  Twitter-based payment launched in India and France involves so many steps and prerequisite registration or app-downloads that surely it will only ever be used by the most ardent technophiles!  And in some cases, these Twitter payments are public, not direct messages – so all of your followers will know how much you're transferring and to whom.  Eventually, this sort of innovation will lead to more workable solutions, but what about the here and now.  PayPal and Apple Pay are great, but don't help with paying your utility bills.  So what about payment of your day-to-day bills?
Customers want (simple) mobile payment
In a recent survey  in the USA by Fiserv, 40% of smartphone users stated that they pay at least one household bill each month using their mobile device.  That's 27 million households!  And  60% of respondents think a mobile specific payment option would improve their satisfaction with the biller.  The report also highlights that bill alerts, such as "Your bill will be issued in 10 days and we estimate it to be $120" are also highly valued by customers, as it allows them to manage and plan their finances better.
Striata has offered payment from within eBills for many years now, and with the introduction of One Click pay, customers are enjoying the convenience of making payments directly from the body of emailed bill statements via Speedpay, a subsidiary of Speedpay®​ ​service ​​​​(A Western Union Company). Thus, the usability on mobile devices has been greatly improved.
With no app to download and no need to register, customers can receive eBills in their inbox – accessible on any device – and make a payment.  Initially, a customer will need to enter their bank or credit card details, but with the option to "Remember my payment details", subsequent eBills can then be paid with just one click from the body of the email.
And our other payment product, Mobile Bill Pay, allows for a link to be included within the attached secure PDF bill, which directs users to a secure, mobile optimized page, hosted by Speedpay. So, at the tap of a finger, customers are directed to a mobile payment page, where they can input payment details in a mobile friendly environment and easily make a payment.
Security is covered by the fact that only the eBill can be paid by this method – there's no capability to transfer money to any other account, so no risk of fraud.
The Proof of the Pudding…
And how does this enhanced level of convenience translate into beneficial customer behavior?  Well, 77% of City of Tallahassee's customers with saved payment details pay from within the eBill.  And they pay faster too! 41% Of payments made with the new functionality were made within five days of receiving the bill.
Sending an eBill without an embedded payment facility is like sending a birthday invite without putting the address on it.
Improve the customer experience with secure document delivery today