"The Power of Email in Loyalty"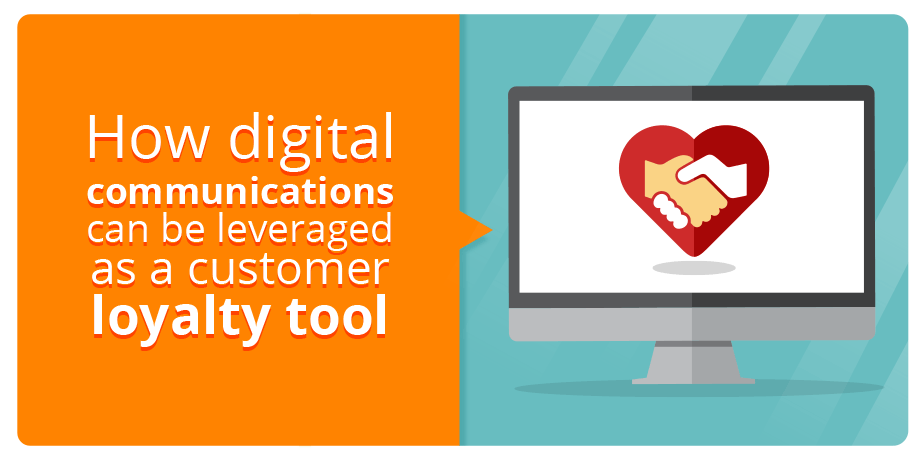 A couple of weeks ago, I presented on the "Power of Email in Loyalty" at the Mobile Loyalty Summit. I was subsequently asked to present the same topic to a class of Master's degree students.
Having been a lecturer for many years, being back at a university was like a trip down memory lane. There were students huddling in the corridors, chatting around the fountain, swapping notes and that familiar smell of hot vinegar chips!
When I walked into the lecture room, the group was ready and eager to understand more about how digital communications can be leveraged as a customer loyalty tool.
My presentation began with a basic question…
Why should we be interested in customer loyalty?
A loyal customer means repeat business, which in turn drives more sales, creates new opportunities for cross-sell and helps to solidify the customer's relationship with the business. Most importantly for me, is that a loyal customer will give you the benefit of the doubt when something goes wrong and assuming you handle the issue professionally, is more likely to return.
I then brought to their attention that, as the loyalty sector continues to become more competitive with each new program and offering, to cut through the clutter, organizations with loyalty programs must continuously evolve their customer loyalty offerings and find ways to differentiate.
Digital communication can provide differentiation
A loyalty program cannot perform its function without consistent and regular communication. An ideal channel for this is email, due to its ubiquity and ability to provide a personalized customer experience. At different points in the customer lifecycle, email can be used to nurture prospects into becoming customers; convert first timers into regular buyers and ultimately turn repeat customers into loyal customers.
Email delivers content that is relevant, targeted, personalized and adds value to the customer's interaction with the brand.
I decided it was now time to compare email and social media…
The evolution of email and its relevancy in a social media-mad world
I believe the future of loyalty communication is mobile. Loyalty marketers need to leverage all the amazing new mobile technologies to deliver messages, offers, discounts and emotional experiences in the moment, to a mobile audience. But, did you know that email is considered to be the number 1 activity on mobile?
According to emailmonday, 55% of emails are opened on mobile first. Google recently announced that Gmail it has a BILLION active email addresses sending 192 billion emails daily. It predicts reaching 2.3 billion addresses by 2019. Pardot said 3 out 4 marketers view email marketing as core to their business.
After chatting through these points, everyone agreed that email remains a key channel for business-to-consumer communication.
We also discussed the direct correlation between email and Return on Investment (ROI). We compared a TV advert to an email campaign. A TV advert creates broad-based awareness of a brand, offer or loyalty program. It is difficult to measure the direct impact of a TV campaign and even harder to attribute a purchase to a particular advert. In contrast, an email campaign is direct, personalized, targeted and measurable. With the right reporting in place, you can determine whether an emailed offer was acted on, by tracking clickthroughs and web activity, through to online purchases.
To wrap up, I challenged the group to get inside the mind of the big spenders: Millennials…
Millennials are changing how we need to communicate
I felt it prudent to touch on how influential this segment is in terms of marketing strategies. This particular buyer segment and the technologies they use is changing how we need to communicate. Millennials show a massive propensity to spend; being responsible for an estimated $200 billion in the US market. They are 'always on' and increasingly, their primary device is a mobile one.
My parting shot to the group of Generation X and early Generation Y-ers. was for them to be actively thinking about how they plan to approach the younger Millennials in their loyalty communication.
Just like that, my moment of glory had come to an end
I thoroughly enjoyed being back in the lecturing environment and engaging with like-minded people on a topic which I am passionate about. It was encouraging to participate in a debate on the power of email, especially where the overwhelming consensus was that email and mobile are vital components of any loyalty communication program.