Digital Innovations for Utilities Out of COVID-19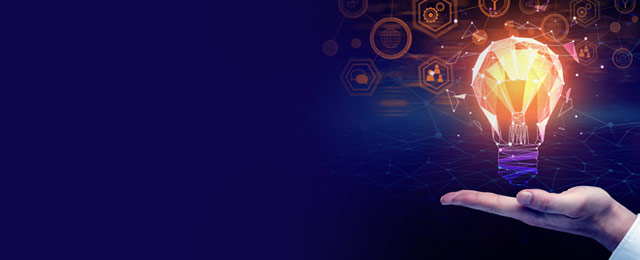 When the coronavirus pandemic hit, companies across all sectors were forced to adapt to how they do business. For utilities, failing to deliver the usual services in full was never an option, as those services are critical to the health and safety of millions. Being so essential meant that leaders at utilities had to figure out how to continue to provide services uninterrupted, and how to do so quickly. 
Amid the scramble to continue delivering to their customers, the utility sector definitively leaned into the world of digital transformation. Digital advancement had long-been a topic for utilities with promised solutions in the coming years, but as McKinsey put it:
Over a short period, the world "vaulted five years forward in consumer and business digital adoption in a matter of around eight weeks."
While the pandemic and its impact on the industry was no picnic, we can look back on the first half of 2020 and recognize the digital "lemonade" that the utility sector made out of a heaping load of "lemons." 
Let's take a look at how the pandemic has fueled digital innovation in utilities:
Improving Resiliency of Critical Infrastructure 
The most important job of utilities is to keep the power/water/gas flowing. This becomes even more critical during a time of crisis when hospitals and public resources need to perform their functions. Utilities should, therefore,  inherently, be considered frontline, essential businesses. 
Even if people need to be quarantined or socially distanced, that doesn't take away the criticality of the mission. So in the coming years, the COVID-19 situation will serve as a spotlight on the importance of keeping critical infrastructure operational in these uncertain times. 
In light of this, experts looking at the utility sector note how "Innovation will emerge as an even bigger opportunity, as we look to improve the resiliency of the critical infrastructure and further enhance our ability to provide business continuity in times like this." 
Virtual Energy Efficiency Audits
Assisting customers to improve the energy efficiency of their homes is a win-win. Utilities want to keep aggregate demand low enough that the grid doesn't get overwhelmed and customers want to save on their monthly bills, using such energy retrofits. 
During COVID-19, however, the typical process of having a utility worker come to a customer's house to do an energy audit was no longer feasible. At the same time, helping customers (particularly lower-income households) to find ways to reduce their power bills was even more important amid the economic turmoil. 
To continue these initiatives, utilities took the energy efficiency programs virtual. Using the digital communication capabilities of video calls and web conferences, utilities have been able to connect directly to customers and have them 'walk' a professional through their home to identify potential savings opportunities. 
In a sector where 17% of the nation's energy efficiency workers had lost their jobs, these digital tools are a life-saver. Expect to see these virtual walkthroughs become more common, even in a post-COVID world. 
Communicate Changes to Daily Operations
Despite the growing acceptance of paperless billing, many customers still feel most comfortable paying their utilities in person. However, the entire COVID-19 situation threw a wrench in these comforts, with in-person service centers temporarily closing. While this situation may be an opportunity to push for paperless billing again, many customers are already feeling uncertain enough and it's important to be mindful of this when meeting their changing needs. 
Some utilities found the ability to accommodate these customers by providing in-person payment options for them via outdoor payment kiosks that don't require in-person contact. This is a great response to a new problem, as long as the options are adequately communicated to customers. 
Using digital tools, utilities can identify customers who typically pay in-person and use any number of pre-established digital communication channels to relay that information. 
Maintain Software Infrastructure for Remote Staff
Another customer comfort is the ability to talk to someone directly about their questions or issues. Again, the challenge during the pandemic was that employees were safest staying at home, rather than going to work at the customer service center. 
The best-prepared utilities were the ones who recognized that such an event may occur (not just  a pandemic, but really any emergency situation) and had the software infrastructure in place to allow customer service representatives to maintain their typical duties – guide customers through their needs (which were likely more pressing than ever before) via cloud-based tools. Maintaining this line of communication remotely would have been impossible when digital communication was not as prevalent. 
Utilize Energy Data for the Best Results
Smart meters allow for more fine-tuned data to be collected and dissected by utilities. The data collected on a constant basis creates a treasure trove of opportunities to learn and react, and the COVID-19 situation has reinforced this advantage. For example, as Professor Chesbrough of UC Berkeley notes:
"As companies decide to re-open, and as customers decide whether or not to actually do business with them, utility companies will be among the very first to know."
This awareness of when commercial power starts to ramp up, is just one example of the information a utility has access to. There are many:
What was the impact of the quarantine on utility demand?
How did remote working impact residential trends?
Did peak demand change in timing or magnitude?
All of these questions can be studied by the digitally minded utility to gain unprecedented insights. Notably, utilities can explore these trends because of digital data collection.
What's the Common Thread?
COVID-19 transformed the utility industry forever, whether that was welcome or not. The best way to handle this transition is to recognize what new opportunities have been thrust upon companies and how the lessons learned can be optimized for the future of utilities and customers alike.
When assessing the rapid evolution that operations at utilities had to undergo, one conclusion becomes clear: each and every one of these digital advancements relied on communication to achieve maximum success. 
We can leverage the power of digital communications to help your utility ensure the success of its new digital initiatives