Know Your Audience: 8 Questions To Ask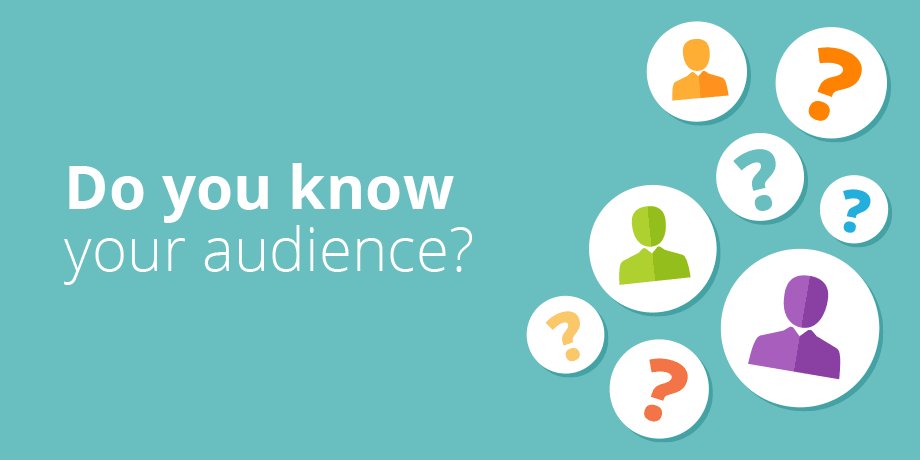 In order to provide the most relevant email marketing content, you have to understand your audience. It is in your best interest to understand their likes, dislikes, pain points and challenges, as well as how they interact with your brand. Then plan your content from their perspective.
When preparing your content plan, ask these questions as a guide to help your planning:
1. To whom are you sending the email campaigns?
Who are the contacts in your marketing database? Are they existing customers? Prospects? Competition? What do you know about their interests?
Learn as much as you can about your audience. If you don't have the data you need, try to gather it through your preference center, surveys, downloads, or other data capture techniques.
2. Why are you sending the message?
What action would you like the recipients to take on the message? Is it obvious to you? Will it be obvious to the recipient?
If the action is not clear, it will create confusion which will likely be a barrier to achieving your campaign goal.
3. What do they expect?
Are you delivering on the promise you made when the contact subscribed? Are you providing them with something of value? Is it relevant to their needs?
Your contacts had a reason to opt-in to your list. Make sure you meet their expectations and deliver on what you promised.
4. What don't they want?
Do your emails lack personalization? Are you sending one-size-fits-all email messages and hoping your content meets your audience's expectations?
Irrelevant content is one of the main reasons why people unsubscribe. Segmenting your database and personalizing messages can lead to much improved campaign results.
5. Is the email focused on the goal?
Is the content easy to read and call to action clear? Is the communication valuable to the recipient, spurring them to take the required action on your message?
Consider what the next step is that you want recipients to take. Then make it clear, easy, and give them a reason to take that step.
6. Are there elements that would distract from the goal of the email?
Are there any obstacles or distractions in the email that would prevent the recipient from taking action?
Avoid the pitfalls of adding too much in a single campaign, such as multiple offers, multiple buttons, too many links, etc. Try focusing on one goal and eliminate all other distractions to see if more recipients take action on your campaign and help you achieve your goals.
7. When and where should recipients receive the message?
Is there a time or day that works best for your campaigns and your recipients?
Consider this when sending your email campaign to ensure you reach your audience when they can take action on your email.
8. How will you measure success?
Will you be able to track and analyze your campaign metrics? And determine ROI?
Before you send your campaign, make sure you take the necessary steps to determine how to measure its success. When you analyze your metrics post-campaign, you'll want to know how your audience responded so you can determine whether or not it met their needs as well as your business goals.
If you feel that your email marketing is coming up short and not addressing the concerns or interests of your audience, you need to reconsider your approach and work to address any issues. Remember that it's not just an email address. There's a person at the receiving end of every email you send!
Provide value. Deliver relevance. And always keep your audience's best interests in mind.