It's all about big data, loyalty & new collection strategies in Asia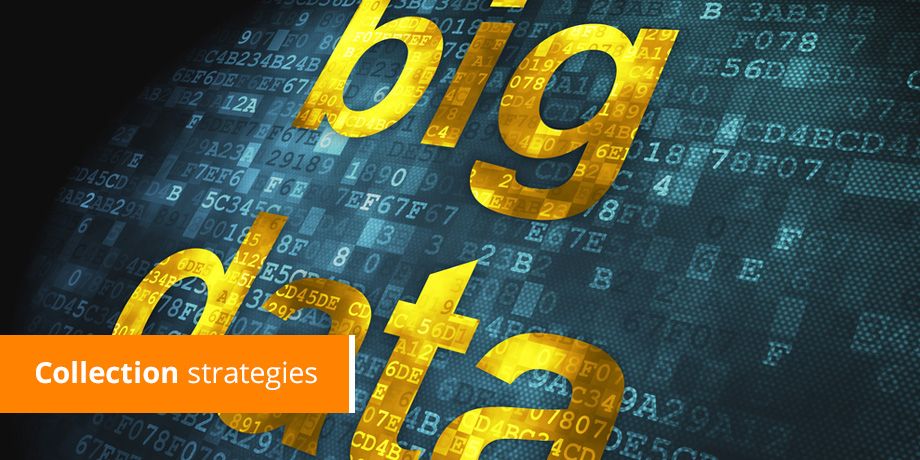 It's all about big data, loyalty & new collection strategies in Asian utilities and finance
It's conference season in Asia, and I've been over in Singapore twice in the last month for the Utilities Revenue Management and the Cards and Payments Asia Conferences. It's always a great opportunity to find out what our potential customers are talking about.
6 topics that are trending in utilities and finance, and what we have to say about it:
Big data is big news: In both utilities and the financial industries, analytics are being shared with the end-customer, rather than only being used internally to drive maximum revenues.
We say: With email Billing, detailed graphs of usage – be it electricity or credit-card – can be incorporated into the document, allowing customers to manage their own finances.
Pricing trumps loyalty: In Australia – probably the most competitive market in Asia Pacific – price is King! Customers will switch providers every year to chase a perceived saving, and loyalty is very hard to find. Across Asia, suppliers are looking for innovative ideas to provide customers with added value beyond a lower price in hopes of reducing churn. Perhaps, information is again the key?
We say: Information in the bill such as graphs of current supplier vs industry average pricing is a great way to build relationships with customers. Also, engaging in more frequent value added communications will nurture the relationship. Educating customer s on how to minimize consumption for peak/off-peak tariffs goes a long way to establishing brand trust. Or how about a simple payment reminder text / email – it's a win-win for both customers and suppliers alike.
Writing off millions in debt is 'just business', or is it? The range of bad debt and collections issues raised was immense! From the understandable need to manage DSO and late payments in Australia, to the situation in South Asia where some electricity suppliers are only getting paid for 55% of the electricity they generate!45% losses are not uncommon in Pakistan, where theft, fraud and corruption combine to create an unsustainable circle of debt.Privilege schemes offering discounts for early and regular payments, and "pay and win" incentives to encourage payment in predominantly delinquent areas are being introduced to good effect.In other countries, bad debt that was previously written off is being looked at very carefully.
We say: The need to work this debt internally using low-cost channels – email and text – is being understood and recognized as a very effective way to increase collections. Simple reminders and late notices incorporating payment options can dramatically improve collection rates.
Customer communications is all the rage: In countries where demand often exceeds supply, regular, timely communication is key in keeping customers satisfied.
We say: Low cost communication channels will play a critical role here in keeping customers updated and engaged. An email or text explaining why an outage has occurred costs less than 1c, whereas dealing with a single customer complaint costs many dollars!
Credit Card payments are being introduced: In an industry that traditionally called customers "ratepayers" as they were seen only as a revenue-stream, things are finally changing and customer-friendly payment options are being introduced. A major electricity supplier in Malaysia negotiated a reduced fee with Visa/Mastercard and is introducing the facility for customers to pay using credit cards. This seems to have struck a chord as it wasn't the only utility I spoke to that are looking at introducing credit card payment options for late-payers and bad debtors.
We say: Much better to accept a 2.5% fee and get your money now, than hold off for some form of cash sometime in the future (and perhaps write-off or sell the whole debt).
Smart Meters are here, but will benefits remain locked? In Australia there are already hundreds of thousands of smart-meters, and elsewhere in the region, they're on their way. Many regulators worry about the cost of these new meters being passed on to the consumer, and cite little evidence that they'll allow customers to manage their electricity usage and reduce their bills.
We say: Major studies in the USA show that regular communication with the customer the cornerstone to success here, with important lessons being:» Educate customers before deployment of meters
» Create FAQs to answer questions before they're asked
» Communicate continuously on ways to shift usage off-peak
» Create authentic customer testimonials from early adopters
The good news is that all of the above can be facilitated by low-cost communications channels.
While paper/post and call-centres have been the traditional means of communicating directly with customers (never rely on them to visit your portal!), the pervasive use of email and text messaging amongst utility and banking customers means that these channels have become affordable and highly effective. This enables nice-to-have communications like payment reminders (before the due date) and mid-month high-consumption warnings (for utilities or credit-cards).
How effectively are you communicating with your customers?
If you'd like to discuss some ideas:
Improve the customer experience with secure document delivery today